Before we move ahead and look into the process of importing QBM file to QuickBooks, it is better to understand what actually .QBM file is. So, .QBM file is nothing but a compressed version of company accounts and related data. It is the financial data created by QuickBooks. You should be aware that they do not represent the full back up; for full back up, you will have to export .QBB file instead.
Save Time, Reduce Errors, and Improve Accuracy
Dancing Numbers helps small businesses, entrepreneurs, and CPAs to do smart transferring of data to and from QuickBooks Online. Utilize import, export, and delete services of Dancing Numbers software.
What is the QBM File in QuickBooks?
The majority of QBM files come from QuickBooks by Intuit Inc. The accounting software QuickBooks produces backup files with the QBB extension. The smaller form of QBB files is a QBM file. Because it is a compact version, sending financial information stored in a QBM file by email is simple. The backup of the financial information produced by the QuickBooks money management software is stored by QBM. Information like corporate logos, photos, and templates is not stored in QBM files. QBM files make it simple for businesses to keep track of their finances.
How to Import the .QBM File to QuickBooks?
You will have to open your .QBM file in QuickBooks desktop and export your entire QuickBooks Desktop file to QuickBooks Online. You need to follow the below steps to export the .QBM file to QuickBooks Online from QuickBooks desktop:
Step 1. You need to click on the company menu on QuickBooks desktop and select Export Company file to QuickBooks Online.
Step 2. Now you need to log in to QuickBooks Online screen by entering your credentials.
Step 3. In this step, choose if you want to import your inventory data, select the company that you want to import the data for in the company drop-down or else create a new online company for importing the data.
Step 4. In this step, click on continue, then OK and 'Got it' button in continuous succession, and make sure you get an email that can confirm that the data transfer is completed.
How to Open a QBM File?
To open a QBM file follow the steps that are mentioned below:
Step 1: Download and Install QuickBooks
The primary and most frequent reason why users are unable to open QBM files is the absence of an application that can handle QBM files on the user's computer. Downloading and installing QuickBooks or another suitable program like Total Office Manager will take care of this problem. The most secure way to download and install QuickBooks is to go to the developer's website (Intuit Inc.) and use the links there.
Step 2: Check the Version of QuickBooks and Update if Required
If your QBM files are still not opening even after installing QuickBooks on your system then look if you have the most recent version of the software. It's also possible that software developers will incorporate compatibility with newer file formats by updating their software. QuickBooks inability to handle files with QBM may be due to outdated software. All file types that were compatible with earlier versions of QuickBooks should be supported by the most recent version of the software.
Step 3: Assign QuickBooks to QBM Files
After installing the new version of QuickBooks, if you want to open QBM files then ensure that it is set as the default application. The basic procedure is similar but the process of associating file formats with default applications may differ in detail depending on the platform.
In windows change the default application
From the file, menu choose the Open with entry
Right-clicking the QBM file will bring up the file menu. Select "Open with" from there.
Now click on Choose another app and then on More apps
To complete the procedure, click on "Look for Another App on this PC" and then "Select the QuickBooks Installation Folder" in the file explorer. By selecting the Always use this app to open the QBM files box and clicking the OK button when you are confirmed.
Select Information by right-clicking the QBM files. Then proceed to the Open with section. Click on the title to access the available option, in case it is closed
Now select the appropriate software and then by clicking change all save your settings
On your screen, a message window will appear "This change will be applied to all the files with QBM extension." Click on continue after confirming your selection.
How to Open a QBM File on Windows (7,8,10)?
Follow the following steps to open the QBM file on Windows:
Firstly Download the Intuit QuickBooks Pro software. To open the file, you have to use this software
After this, you have to locate the downloaded file. In case, if you don't know where you have downloaded the file, then, in that case, check your /download/ folder because the file gets automatically saved there
Right-click on your file and then choose Open with
After right-clicking the open with the option, you have to choose the Intuit QuickBooks Pro software that you have downloaded.
Now click on the software and click on OK. Now you can see an opened file on your Windows.
How to Open a QBM File on Mac?
Firstly download the Intuit QuickBooks for Mac software. To open the file you have to use this software.
Now search the file where you have located the downloaded file or find it in the download folder.
Now right-click on the file and choose open with.
Now see the Intuit QuickBooks for Mac software that you have downloaded and click on Ok.
Accounting Professionals, CPA, Enterprises, Owners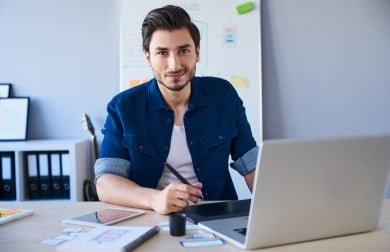 Looking for a professional expert to get the right assistance for your problems? Here, we have a team of professional and experienced team members to fix your technical, functional, data transfer, installation, update, upgrade, or data migrations errors. We are here at Dancing Numbers available to assist you with all your queries. To fix these queries you can get in touch with us via a toll-free number
+1-800-596-0806 or chat with experts.
---
Frequently Asked Questions (Faqs)
Now let us look into some frequently asked questions to give a further understanding on this topic:
How can I open the .QBM file without QuickBooks?
It is not possible to open the .QBM file without QuickBooks, you need to have suitable software to open this file.
Can you let me know the difference between QuickBooks Portable Company File and Back up File?
QuickBooks portable company data file is a compact version of company data, it is used for transferring the QuickBooks data from one computer to another whereas QuickBooks back up file is the full copy of the respective accounts, it is generally created with .QBB Extension.
How can I open a .QBB file from a Storage Device like a flash drive?
First of all, insert the flash drive in the appropriate slot in your computer. Now go to QuickBooks, File > click open or restore the company to open the restore wizard, now click a restore a backup copy (file with the extension. qbb) and click on Next.
How can I Convert Accountant Copy (.QBX) to Company File (.QBW file) in QuickBooks?
First of all, open your accountant copy (.QBX) and create a backup. After that, go to the file menu > Send company file > Accountant's copy > now select convert Accountant's copy to company file / QBW and select OK to confirm the process.
What is the Process of Creating a Portable Company File (.QBM)?
Click on File > create copy > then choose "Portable File Option" and click on Next. After that, click on "save in" with the help of drop-down arrow. Now you need to choose desktop in location and click on save and OK.