With QuickBooks, you have the flexibility to generate valuable business reports and insights of the transactions of your company. And in case you wish to use such reports outside of QuickBooks, all you need to do is export them to Excel. Once clients export transactions from QuickBooks online to excel, it becomes comparatively easy to view the transactions and use them for crucial business discretion.
Save Time, Reduce Errors, and Improve Accuracy
Dancing Numbers helps small businesses, entrepreneurs, and CPAs to do smart transferring of data to and from QuickBooks Desktop. Utilize import, export, and delete services of Dancing Numbers software.
What is Exporting of Transactions from QuickBooks Online to Excel?
Exporting of transactions from QuickBooks online to excel is an important aspect of a business to simplify processes and enhance operational efficiency.
QuickBooks provides a simple procedure to move the entries so that clients can download them and use them anytime. From transactions to reports and lists, all can be exported into individual Excel files in a zip format in just one go.
Why do You need to Export Transactions from QuickBooks Online to Excel?
When you export transactions from QuickBooks Online and transform it into an excel format, it will help you to analyze the particular data and use it to increase operational efficiency.
Add to it, transactions in excel format will also help in reporting and migrating of business data. Extracting transactions report from QuickBooks and importing it into excel also becomes imperative if you wish to edit the business reports or centralize them in a big workbook.
How to Export Transactions from QuickBooks Online to Excel?
In order to successfully export transactions from QuickBooks online to excel, you need to follow certain procedures. Here are the steps:
Step 1: In your QuickBooks account, choose Reports.
Step 2: Look for the transaction report you wish to export.
Step 3: At the very top end of the report there is an Export icon. Choose Export icon and then choose Export to Excel.
Step 4: Save the file where you wish to like your desktop or Downloads folder.
Note: If you lack data when you open the particular report in Excel, the file will be in protected view. In excel format, you will need to choose Enable Editing in order to view the full report.
Accounting Professionals, CPA, Enterprises, Owners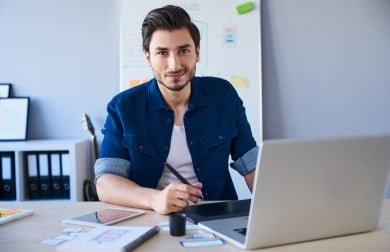 Looking for a professional expert to get the right assistance for your problems? Here, we have a team of professional and experienced team members to fix your technical, functional, data transfer, installation, update, upgrade, or data migrations errors. We are here at Dancing Numbers available to assist you with all your queries. To fix these queries you can get in touch with us via a toll-free number
+1-800-596-0806 or chat with experts.
---
How many Types of Data are there that Companies want to Export?
There are 3 types of data which companies typically export: Items, customers, and transactions.
Will Exporting Transactions from QuickBooks Online to Data Change the Numbers or Details?
No. Exporting transactions from QuickBooks online to data will not change the numbers or details in the report.