Here you can learn how to export a PayRun to QuickBooks Desktop.
QuickBooks contains unique in-depth and flexible features beneficial for both small scale and medium scale organizations. It includes imports, exports, and deletion of data to enhance the functionality and decrease the efforts. You can easily export data CSV files, deposits, files, PayRun, and more to save your manual data effort. Here in this platform, you get the latest information on exporting. In today's topic, you get the information about how to export a PayRun to QuickBooks Desktop.
Save Time, Reduce Errors, and Improve Accuracy
Dancing Numbers helps small businesses, entrepreneurs, and CPAs to do smart transferring of data to and from QuickBooks Desktop. Utilize import, export, and delete services of Dancing Numbers software.
What is PayRun? When did you need to Export a PayRun?
PayRun refers to the date when employees' salaries are payout. The PayRun module contains details about Loss of pay, employee deductions, on-time earnings, leave requests, dates, pay calendar, timesheets, and more. The date of the PayRun can be monitored through the pay runs to date in the calendar of the payroll group.
The organization needs an export of PayRun to save time and effort. It takes a lot of time to enter the complete details of an employee. Instead, they can export the existing PayRun template to the QuickBooks.
Need to present the reports for analytics? Use this export feature to generate a report of PayRun more quickly to determine how much money you have to pay to your employee.
How to Export a PayRun to QuickBooks?
Use the QuickBooks desktop export option to save your valuable time. Start exporting a PayRun to QuickBooks by reading the below-mentioned steps:
Open a PayRun
Locate company option and hit on Payroll Integrations
Click on the PayRun Action
Hit on Export PayRun
Select send button to verify the date that you need to export data
Once done, It will download entire excel file with PayRun fields content
When you successfully export the content of PayRun into QuickBooks, you get the notified through a message via Onpay
What the things that cannot be included in a PayRun Export?
Leave records
Earning lines created by a System
Why Choose Dancing Numbers Exporter?
Dancing Numbers Exporter streamlines the complicated exporting approaches of various data, including PayRun details, salary date, calender's from QuickBooks. It is a user-friendly tool made up of advance algorithms to simplify the exporting process with a default value settings of the corresponding fields in QuickBooks. So, you can easily download Dancing Numbers Exporter from Dancing Numbers website. It can export the bulk information in fewer clicks.
Hopefully, the above article on how to export a PayRun to QuickBooks gives you the confidence to start the exporting process on your own. Firstly, you have to take the backup before exporting the original file from your account. Use the export feature to consistently save time for analyzing the effective strategies to enhance your business productivity. Remain tuned for getting relevant blogs on importing, exporting, and deleting files.
Accounting Professionals, CPA, Enterprises, Owners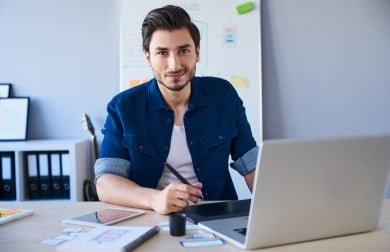 Looking for a professional expert to get the right assistance for your problems? Here, we have a team of professional and experienced team members to fix your technical, functional, data transfer, installation, update, upgrade, or data migrations errors. We are here at Dancing Numbers available to assist you with all your queries. To fix these queries you can get in touch with us via a toll-free number
+1-800-596-0806 or chat with experts.
---