IOP or Intuit Online payroll is a payroll service offered by Intuit, which can be used as stand-alone software, or in integration with QuickBooks Online. With the help of this software, you can make direct deposits, also you can fill in federal and state tax forms and makes automatic tax calculations as well.
The main difference between IOP software and QuickBooks Online is that IOP takes care of your payroll-related needs, while QuickBooks Online deals with the accounting side of the business. In this article, we will look into how to set up the export of IOP data into QuickBooks.
Save Time, Reduce Errors, and Improve Accuracy
Dancing Numbers helps small businesses, entrepreneurs, and CPAs to do smart transferring of data to and from QuickBooks Desktop. Utilize import, export, and delete services of Dancing Numbers software.
Steps for Setting up the Export of IOP Data to QuickBooks Online
Have a look at the below-mentioned list of simple steps, which you can follow to export the IOP data to QuickBooks Online
Step 1. In the first step, open intuit online payroll and click on the export setup page. Now click and set up export preferences by clicking on "Want to export to QuickBooks?". After that click to select QuickBooks Online and then continue.
Step 2. In this step, map your charts of accounts, like for expense account, map by item type, employee type, or name. For liability accounts, map the sub-accounts in the chart of account. Now, map your bank account, wage expense account, cost of goods sold account, and other accounts. And then review all the accounts that you have mapped on the review page.
Step 3. In this step, click on Export to QuickBooks after each payroll run, you can find the "Export to QuickBooks" option on the home page.
Accounting Professionals, CPA, Enterprises, Owners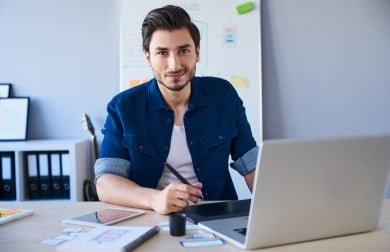 Looking for a professional expert to get the right assistance for your problems? Here, we have a team of professional and experienced team members to fix your technical, functional, data transfer, installation, update, upgrade, or data migrations errors. We are here at Dancing Numbers available to assist you with all your queries. To fix these queries you can get in touch with us via a toll-free number
+1-800-596-0806 or chat with experts.
---
What is the Process of Importing Payroll Data into QuickBooks Online?
First of all, log in to QuickBooks Online standard payroll, go to employees or Payroll menu and click on Let's Go. Now click Yes once prompted and click on Yes import my data option, after that select your payroll software and click Next again.
Can You list Down the Process Steps of Exporting ADP Payroll Data into QuickBooks Online?
First, log into ADP run Payroll account > choose "set up General ledger" > choose to log into QuickBooks Online by entering your credentials > follow the process and set up > now click "Post to QuickBooks" for next time payroll run. This will export your ADP payroll data into QuickBooks Online.
What are the Process Steps for Entering Payroll Manually into QuickBooks?
Start by clicking Edit at the top and click on Preferences. After that select Payroll and employees from the left panel and click the company preferences tab. Now select the full payroll radio button on the QuickBooks Desktop payroll features section and lastly click on OK.
Can You throw Some Light on the Payroll Ledger in QuickBooks?
A payroll ledger is a general ledger, where all the payroll related entry is posted in the accounting software. Your accountant can review these entries to check their correctness.