QuickBooks Desktop saves your precious time with its bunch of unique features. However, exporting is one of the useful options to address the challenges encounter with complex process of manual entries. It provides ease of exporting customer's lists, contacts, and other details from QuickBooks although, we know that an organization's accounting software contains a list of vendors, customer's contacts, and their address. You can easily export such data as a CSV file. This article is mentioned up with the simple steps to Export Customers and contacts from QuickBooks Desktop.
Save Time, Reduce Errors, and Improve Accuracy
Dancing Numbers helps small businesses, entrepreneurs, and CPAs to do smart transferring of data to and from QuickBooks Desktop. Utilize import, export, and delete services of Dancing Numbers software.
Scenarios in Which Export Feature is Time Saviors:
Exporting is beneficial when you are attending any conference meetings and need insights about customers.
Data Analytics and extraction processes sometime you might require the list of customers.
Moreover, to enhance sales in a sales company, customers data is needed for calling purposes; in such cases, manual entries of a vast customer list are complicated and time-consuming. You can save your time by exporting the option of QuickBooks.
How to Export Customers & Contacts from QuickBooks Desktop?
QuickBooks permits you two methods for importing customer's details to Excel. One is through Report Page and the other one is the Customer page. Let's explore the in-depth steps of each technique:
Method 1: Start Exporting Customer Data through the Customer Page
If you are using Customer page to export data, then you can easily export customer information like Company, Name, Phone number, Customer Type, Email Address, Currency, Notes, Balances, Address and notes.
Here are Steps Where to Go to Export Your Customers from QuickBooks Company Files:
Open QuickBooks on your system
Locate the left menu and click on Sales
Hit on Customers
Choose the Export option located next to the print button
Give a click to Export to Excel
Method 2: Begin Exporting Customer information with Reports Page
The report page lets you customize entire data regarding a customer you need to export to Excel. This method is more beneficial if you are searching for specific data or customization. Here are the steps:
Open the QuickBooks and search in the left menu.
Click on Reports option.
Hit on Sales and Customer button.
Choose Customer Contact List; here you are permitted to perform any modification if required through choosing the three vertical dots appearing on the screen.
After this, click on Customize.
Below the drop-down button named Rows/column, hit on Run Report.
If you want to execute the same report in the future, you can click on Save Customization located at the upper right.
Click on Export option near the Print icon.
At last, Click Export to Excel.
Why Dancing Numbers Exporter?
We know that using a utility saves more time, so it is the best decision to choose software to export data more accurately. Dancing Numbers Exporter is one of the productive tools to simplify the task of exporting data. It reduces the burden of entering manual entries. Moreover, you can export customer data in batch in a few clicks. So download this useful software from Dancingnumbers.com.
That's all about How to Export Customers & Contacts from QuickBooks Desktop. So start the export process to save more time. It is advisable to take a backup before export. Stay tuned; here and you will get latest blogs to smooth your import, export, and delete process.
Accounting Professionals, CPA, Enterprises, Owners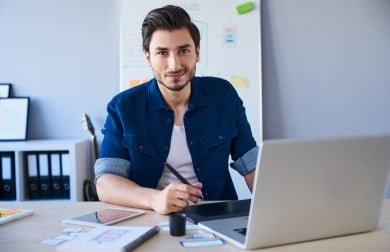 Looking for a professional expert to get the right assistance for your problems? Here, we have a team of professional and experienced team members to fix your technical, functional, data transfer, installation, update, upgrade, or data migrations errors. We are here at Dancing Numbers available to assist you with all your queries. To fix these queries you can get in touch with us via a toll-free number
+1-800-596-0806 or chat with experts.
---