QuickBooks has become one of the most sought-after software solutions among businesses as it offers numerous features and benefits to users when it comes to managing bookkeeping and accounting services. Learn how to export invoices from QuickBooks with Dancing Numbers Exporters.
Save Time, Reduce Errors, and Improve Accuracy
Dancing Numbers helps small businesses, entrepreneurs, and CPAs to do smart transferring of data to and from QuickBooks Desktop. Utilize import, export, and delete services of Dancing Numbers software.
Storing Invoices in QuickBooks
When your business expands, you need to have a proper platform to store information, especially the financial transactions that need to be recorded accurately. With QuickBooks' easy-to-use features, businesses opt for it as the only option to store invoices and make sure the payments generated are accurate and free of error.
Why do You need to Export Invoices from QuickBooks?
QuickBooks definitely keeps the data in an organized manner, but there are times when you might want to export the data from there to Excel sheets. Most people want to keep the invoices in the spreadsheets as they are readily available for reference to businesses. In fact, the excel sheets contain additional information too that might not be accessible in the QuickBooks.
It is quite difficult to transfer invoices between two accounts simultaneously in QuickBooks. Finally, you are left with only two options of either entering data manually to QuickBooks Online or exporting the same to Excel.
Export Invoices from QuickBooks Using Dancing Numbers Exporter
Steps to Export Invoices From QuickBooks
Follow the mention steps when Exporting invoices from QuickBooks.:
Step 1: Get the Invoice List
Go to the Customers option in the menu bar
Choose Customer Centre
Click on the Transactions tab
Select Invoices
Choose Run Reports
Step 2: Get Transaction List by Customer
On the menu bar, select Reports
Hover mouse to Customers and Receivables
Click on Transaction List by Customer
Step 3: Get Exporting Lists in QuickBooks Online
Go to the list or report that you want to export
Choose More
Select Transactional Journal
Click on Export to Excel
The data is downloaded in the form of spreadsheets
Step 4: Filtering Invoices in QuickBooks Online
Go to Sales tab.
Click on All Sales.
Select Filter menu.
Under Date option, choose This year or This year-to-date option.
Click Transaction Type.
Choose the Invoice option.
Click Apply.
Step 5: Exporting from QuickBooks
Click on Reports tab.
Type in the Invoice list in the search text box.
Press Enter.
Customize the Report period.
Click on Run Report.
Now, choose Export button.
Click on Export to Excel.
Accounting Professionals, CPA, Enterprises, Owners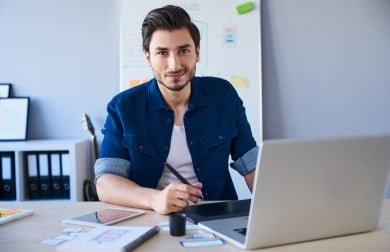 Looking for a professional expert to get the right assistance for your problems? Here, we have a team of professional and experienced team members to fix your technical, functional, data transfer, installation, update, upgrade, or data migrations errors. We are here at Dancing Numbers available to assist you with all your queries. To fix these queries you can get in touch with us via a toll-free number
+1-800-596-0806 or chat with experts.
---
---
Is Transferring Invoices Between two Accounts Possible?
It is quite difficult to transfer invoices between two accounts simultaneously in QuickBooks. Hence, you can either enter data manually to QuickBooks Online or export the same to Excel or use a third-party element to achieve your objective.
Why Exporting Invoices from QuickBooks to Spreadsheets is Preferred?
This is because spreadsheet data is a ready reference to businesses, which also includes some additional information that may not be found in QuickBooks.