Wondering how you can export customer lists from QuickBooks yourself?
You should know that it is a simple, so it yourself process. But before that, it is better to understand the relevance of customer list data in QuickBooks. The customer list in your QuickBooks accounting software stores the list of your customers, their addresses, contact details. You can use these details to send invoices to your customers and record different transactions as well.
Save Time, Reduce Errors, and Improve Accuracy
Dancing Numbers helps small businesses, entrepreneurs, and CPAs to do smart transferring of data to and from QuickBooks Desktop. Utilize import, export, and delete services of Dancing Numbers software.
You can export the customer list in excel and keep it for analysis and maintaining records. This data helps in managing your customers in QuickBooks. And you will not have to keep any manual or paper-based records, since everything is already there in your QuickBooks accounting software. You can add or set up new customers when required, edit and manage the list whenever you wish to. Let us move to our next section, where we are going to discuss the option available to you for exporting the customer list from QuickBooks to excel and the steps to perform them.
Process to Export Customer List from QuickBooks to Excel
If you want to export your customer list and information from QuickBooks to excel, you can do so by using below two options:
Exporting customer list/data from customer's page.
Exporting customer list from the Reports page.
We will see a step-wise step process for both the options:
Exporting Customer List/Data from Customer's Page
If you export the customer list using this option, you will be able to get the details like Name, company, address, phone number, email address, customer type, Attachment, currency, balance, and notes, etc. You can follow the below-numbered steps to perform the export process:
Step 1. First of all, open QuickBooks, select sales from the left menu and then click on customers.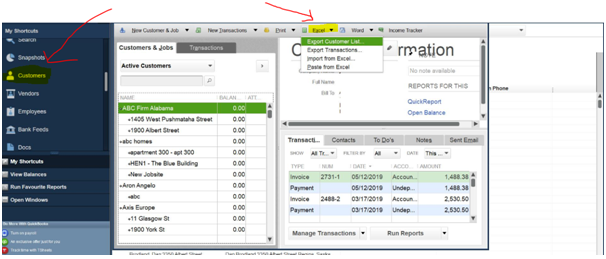 Step 2. In this step, locate the export icon next to the print icon and click on it.
Step 3. After the above, in the last step, click on export to excel.
Exporting the Customer List or data from the Reports page
If you decide to choose this option, you will be able to customize your customer list as per your requirement before you export it in excel. This helps specifically in the case where you are in need of information in a particular format. You need to simply follow the below steps to export the customer list.
Step 1. At first, open QuickBooks and click on Reports from the left menu.
Step 2. Now you need to go to the sales and customer section and choose customer contact list.
Step 3. After clicking on the customer list, you can modify the list by click on the three vertical dots and then clicking on customize. You can select change columns under row/column drop-down, add desired columns and then choose to run the report. If you want to use the same parameters in future click on save customization at the upper right menu.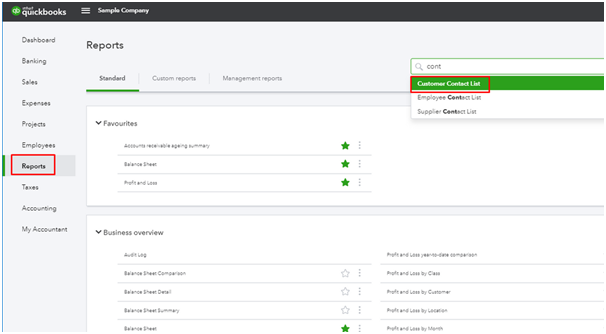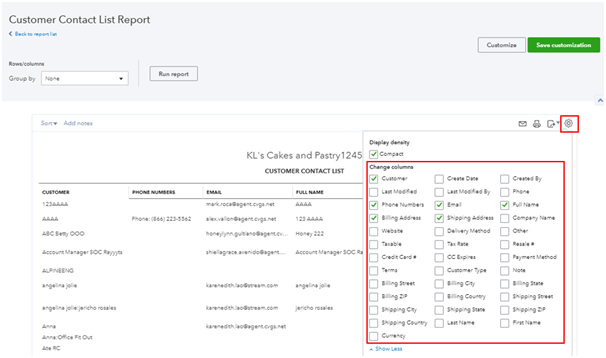 Step 4. After you are done with the customization, click on export icon next to the print icon and then click on Export to excel.
We have tried to be inclusive as well as simple in detailing the process steps, so that even a lay man can understand it without much hassle, hope it proves to be insightful for you. We have also collated a few frequently asked Questions from users, let us discuss those in the next section, so that, you can gather more knowledge around the topic.
Accounting Professionals, CPA, Enterprises, Owners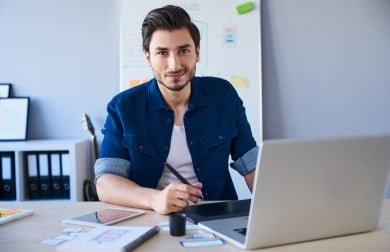 Looking for a professional expert to get the right assistance for your problems? Here, we have a team of professional and experienced team members to fix your technical, functional, data transfer, installation, update, upgrade, or data migrations errors. We are here at Dancing Numbers available to assist you with all your queries. To fix these queries you can get in touch with us via a toll-free number
+1-800-596-0806 or chat with experts.
---
Frequently Asked Questions (Faqs)
Can You List the Steps I can use to Export the Vendor List from QuickBooks to Excel?
First, click on the centre comprising of the vendor list that you wish to export. Now click on vendors you want to export, and click on the excel drop-down menu and click on the export vendor list. After that, go to the export window and choose whether you wish to create a new worksheet or update the existing one. Once you are done with this, you can click on the export button to export the vendor list in an excel sheet.
Would you Please help me in Exporting Customer Notes from QuickBooks Desktop?
At the start, go to the Reports, select list, and then click on the customer contact list. After that go to the customized report button and select display. Now select notes under columns and put a check-mark on all note selection. After that, you need to click on OK and select excel, and choose to create a new worksheet.
Can you Help me in knowing the Process of Emailing a Batch invoice in QuickBooks Desktop?
First of all, open the QuickBooks desktop and go to the File menu. After that, select send forms and click on the checkbox against each invoice or form that you wish to send. If you want you can choose to combine forms to a single recipient in one email option and send multiple forms to one customer. After that, you just need to click on send now to send the emails.
Can you List down the Steps to Add Lines to an Invoice in QuickBooks?
You need to start the process by clicking on the plus icon and select invoices under customers. Now you need to fill up the necessary required information, then click on the last box/line under product/service to add a row. After that, click on add the product/item and amount details, and then click on save and close.
Can you Let me Know How can Print a Line Invoice in QuickBooks?
First of all, you need to click on File from the upper menu and then click on Select Print forms. After that, click to choose invoice and then select the invoices you wish to print and click on OK. After that, you need to put a check-mark beside the do not print lines around each field box and then click on the print button.
---