It is pretty simple to import Vendors List of data into QuickBooks Online from Excel/CSV file in a bulk amount at any time. It will not affect the existing QuickBooks company file data but it will attach to the data which already exists in your company file. So, no need to worry about the existing items, transaction, and online banking connection. Nothing will be affected when you apply the import process. Before you proceed, it is important to export the lists to be imported from the original file. Read this blog post to get aware of the detailed process to Import Vendors List into QuickBooks Online from Excel/CSV.
Save Time, Reduce Errors, and Improve Accuracy
Dancing Numbers helps small businesses, entrepreneurs, and CPAs to do smart transferring of data to and from QuickBooks Online. Utilize import, export, and delete services of Dancing Numbers software.
Step by Steps Instructions to Import Vendors List into QuickBooks Online from Excel/CSV
You can import a vendor list by following the below 4 steps. The steps should be in the following described order.
Create a spreadsheet with one column for each field that is to be imported and one row for each vendor.
Pick Import vendors from the vendor screen's drop-down arrow next to new vendor.
Select the spreadsheet to be imported and map the columns in the spreadsheet to the relevant fields in QuickBooks Online.
Then click Import after you've reviewed and edited the files.
The below steps illustrate how to import vendor lists into QuickBooks Online in great detail. Let's check out one by one:
Step 1: Prepare the Spreadsheet
A single vendor must appear in each row of your spreadsheet. Each column represents a field in QuickBooks Online that you want to import. The fields mentioned below are eligible for import, but you can only import a few of them:
Company name
Contact name
Email address
Phone number
Mobile number
Fax number
Website
Street
City
State
ZIP code
Country
Opening balance
Opening balance date
Tax identification number
Each column should have a label in the first row of your spreadsheet, but the labels don't have to match the exact field names in QuickBooks Online. During the import method, you'll have the option of mapping each of your columns to one of the fields mentioned above. It's fine if any columns are lacking for fields which you don't want to import.
Step 2: Navigate to the Import Window
In this step, go to the Vendor Center and you have to simply click on the Expenses tab in the left menu bar. Select the drop-down menu which is next to the New Vendor and then select Import vendors.
Step 3: Select the Excel File to upload
To import an Excel or CSV file, use the Browse button to find and pick it. Then, in the lower right-hand corner, press the Next button.
Step 4: Map the Data
Now, in appear window, you need to assign each column in the spreadsheet to the appropriate field of QuickBooks Online.
The fields available for import in QuickBooks Online are listed in the left column. A drop-down box in the right column allows you to choose which column from your spreadsheet to assign to the corresponding field of QuickBooks Online. If one of your column headers matches a field of QuickBooks Online, QuickBooks Online will make an automatic pick. These are just the suggestions and you are free to alter them as per your requirements.
If your spreadsheet has extra columns, that's fine! The columns you match to a QuickBooks field are the only ones that will import into QuickBooks. You don't need a column for each QuickBooks field, either. For fields where you don't have a matching column, you can use the "No Match" option.
Step 5: Final Step is to Review the Data Before Import
This is your last chance to look over the data and see how it will be imported into QuickBooks Online. Make sure the number of records in your spreadsheet matches the number of rows in your spreadsheet, minus one for your header row.
If the mapping is incorrect, use the Back button to return to the previous screen and make any required adjustments. If you like, you can adjust any vendor details on this computer. Pick any records you don't want to import and deselect them.
When you're all set, go to the lower right-hand corner and select Import.
Step 6: Import is complete
You'll get a message stating that the import was successful once it's done. The imported vendors are now visible in the Vendor Center.
This is the process you can attempt if you ever want to import Vendors List into QuickBooks Online from Excel/CSV. The above discussed steps assist you import Vendors List from Excel spreadsheets or CSV files directly into QuickBooks Online.
Accounting Professionals, CPA, Enterprises, Owners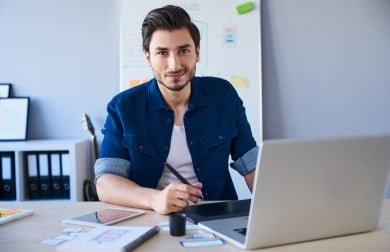 Looking for a professional expert to get the right assistance for your problems? Here, we have a team of professional and experienced team members to fix your technical, functional, data transfer, installation, update, upgrade, or data migrations errors. We are here at Dancing Numbers available to assist you with all your queries. To fix these queries you can get in touch with us via a toll-free number
+1-800-596-0806 or chat with experts.
---
Frequently Asked Questions (Faqs)
Can I Delete a Vendor in QuickBooks Online?
Once you've used a vendor in a transaction, you can't erase/delete them. For example, once you've produced a check to pay a vendor, you can't erase the vendor. However, it is pretty possible that you can make Vendors inactive so that they are no longer visible in the Vendor Center.
How do I make Vendors inactive in QuickBooks Online?
Below steps can help you to make the Vendors inactive in QuickBooks Online:
● First, navigate to the Vendor Center just by clicking on the Expenses tab
● Next, click Vendors in your left menu bar
● Look for the Vendor that you want to make inactive
● In the end, Click on the drop-down menu which is located on the far right side of the Vendor's line.
When should I add the Vendors using an Excel or CSV file in QuickBooks Online?
Typing the vendor details into an Excel worksheet is pretty much easier than manually entering the data into QuickBooks Online. I suggest manually entering a few vendors to get a better understanding of the system and the data needed, and then using a spreadsheet to import the remaining vendors.
If you're switching from another bookkeeping method, you might be able to export your vendors into an Excel spreadsheet, which you can then import into QuickBooks Online. This process could save you a lot of time when it comes to data entry.