Have you heard about Google Excel?
If not, then you don't need to worry at all.
The two most well-known spreadsheet apps accessible today are Microsoft Excel and Google Sheets. When it comes to formulae and computations, they are nearly identical. However, this means that many of their characteristics are similar. Know top 5 best differences Excel vs Google Sheets.
Save Time, Reduce Errors, and Improve Accuracy
Dancing Numbers helps small businesses, entrepreneurs, and CPAs to do smart transferring of data to and from QuickBooks Desktop. Utilize import, export, and delete services of Dancing Numbers software.
Today, in this article we are going to provide you with a complete guide about Excel and Google Sheets, and not just this will compare and contrast two software, focusing on the fundamental differences between Excel and Google Sheets.
Google Excel
The employees of every organization maintain spreadsheets. Spreadsheet software is a combination between Google Sheets and Microsoft Excel. They are dependable to each other yet and are youthful rivals. So, how to compare the both?
For decades, Excel has been the world's top spreadsheet program. The majority of individuals use Excel as desktop software, or on-premise software, which the users mostly install on their computer.
Google Sheets, on the other hand, is a cloud-based spreadsheet tool that you use through your web browser. That is, there is no program to install or download; it is only available online. Excel for the web is an online version of the spreadsheet program.
Google Sheets used to be a rather simple tool, but it's gradually catching up to Excel in terms of features.
Pros and Cons of Microsoft Excel vs Google Sheets
Microsoft Excel (Spreadsheet Program)
Microsoft Excel is a spreadsheet program created and maintained by the company Microsoft. You can use Excel to conduct a variety of tasks, including running computations, creating lists, and creating charts. It also assists with data analysis and sorting, financial data tracking, and more.
| Pros | Cons |
| --- | --- |
| Excel contains a lot of advanced features. | It has an infinite amount of storage space. |
| The execution time is short. | Collaboration is challenging due to the different versions of Excel. |
| There are additional data visualization possibilities in this version | It's difficult to troubleshoot Excel. |
| It has an infinite amount of storage space. | |
Google Sheets (An Online Spreadsheet Program)
Google Sheets is a spreadsheet tool that Google offers. Web apps, desktop applications, and mobile applications are all options for Google Sheets.
| Pros | Cons |
| --- | --- |
| Google Sheets has a built-in revision history as well as a chat window that may be used in real-time. | It has a limited amount of customizability and formulae. |
| Google Sheets is a free and simple spreadsheet program. | There are just a few possibilities for data visualization. |
| They're mostly designed for teamwork. | The document's loading time grows, as does the amount of data. |
Top Differences Between Excel and Google Sheets
Here is a Depth Differentiation Between Excel and Google Sheets
The price in Excel is more complicated. Unless you simply want to utilize the online edition of Excel, Google Sheets is the more economical alternative if you're on a limited budget. As you are free to use Google Sheet anytime and wherever you wish. If you wish to start a business subscription, it will cost you $5 per month. Google will also give you discounts if you pay for a year in advance. Microsoft Office, on the other hand, is not free. In addition, you need to pay to use Microsoft Excel. For a single user, Microsoft's new Office 365 costs $8.25 a month (just the online version). When it comes to cost, the Google sheet is completely free.
Google Sheets was the first spreadsheet tool that allowed users to work together in real-time online. It's simple to share your spreadsheet in Google Sheets. With just one click, you can give your clients access to a file to see, comment on, or update. However, you can share a spreadsheet with others using Excel for the web, but you can only give them edit access. There are no views or comment-only permissions settings, unlike in Google Sheets. As a result, you may invite your staff to participate and share their ideas. It implies that numerous persons may work on a Google sheet at the same time. Therefore, making collaboration much easier.
Google Sheets also features a few unique native functions that aren't included in Excel, such as the GOOGLE FINANCE function, which brings real-time stock market data into your spreadsheet. Excel's menus and UI may be cluttered if you simply need basic spreadsheet functionality. Google Sheets is a more user-friendly version of Google Docs, featuring many of the same features.
If you wish to utilize macros in Excel or Google Sheets, you should know that macros have been added to Google Sheets. As a result, Google Sheets has emerged as a serious competitor to Microsoft Excel.
With Google Sheets, you can focus on generating the sheet and performing the work that counts and your sheet will be saved to your Google Drive automatically. However, if you're using Microsoft Excel, You will have to save the file manually.
Google Sheets is preferred by Mac users over Microsoft Excel. It's because, while Microsoft Excel works with all programs, Microsoft's primary concentration is on Windows users, not Mac users.
Excel has been around for a long time, and it comes with a wealth of free information and training tools. There are many pre-built templates available, including these free budgeting and personal finance templates. Google Sheets, on the other hand, is simpler. As you may need to install an add-on if you wish to utilize a specialized tool in Google Sheets.
Excel is a more powerful solution for intensive users who analyze big volumes of data in general. Google Sheets is the clear winner when it comes to online collaboration and simplicity of use. Now, we hope you have enough information about Excel and Google Sheets.
Accounting Professionals, CPA, Enterprises, Owners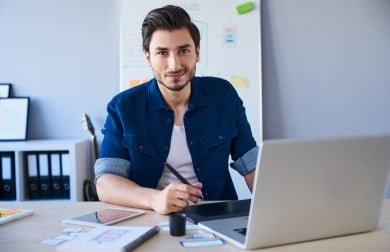 Looking for a professional expert to get the right assistance for your problems? Here, we have a team of professional and experienced team members to fix your technical, functional, data transfer, installation, update, upgrade, or data migrations errors. We are here at Dancing Numbers available to assist you with all your queries. To fix these queries you can get in touch with us via a toll-free number
+1-800-596-0806 or chat with experts.
---
Frequently Asked Questions (Faqs)
Which Among the Both are Better, Google Sheets or Microsoft Excel?
Excel and Sheets both have advantages and disadvantages. Excel is a sophisticated and well-established program, but Google Sheets has lately made significant progress in catching up. For most spreadsheet users these days, there isn't much of a difference.
The desktop edition of Excel is a more advanced and heavyweight data management tool for users undertaking complicated calculations and working alone.
Is it Possible for You to Sync Google Sheets and Excel?
You'll need to connect your files and build up an automatic procedure if you wish to transport data easily between Excel and Sheets. As Google Sheets and Excel are not directly compatible. While it's simple to export a Google Sheets file to Excel, it's not possible to do the opposite and you can't just copy-paste cell ranges from one format to the other.
Can You Combine Excel and Google Sheets?
Some of your coworkers may be hesitant to leave Excel when your organization converts to Google Sheets. Accountants and data analysts are frequently among those who have constructed sophisticated Excel spreadsheets that they do not want to relinquish. So, you use Google Sheets internally but get Excel files from a customer who exclusively uses Microsoft.
In any case, putting up a synchronized system will allow you to operate with both.