For our everyday tasks, be it work-related or the usual everyday mundane tasks, the use of mobile phones has made a significant difference. With the amorous activities we can do with just our mobile phones, all kinds of time-consuming activities have been toned down. With all such given in hand, you are easily available for accessing major tasks with the work of just your fingers given to your phone from anywhere in the world.
Save Time, Reduce Errors, and Improve Accuracy
Dancing Numbers helps small businesses, entrepreneurs, and CPAs to do smart transferring of data to and from QuickBooks Desktop. Utilize import, export, and delete services of Dancing Numbers software.
Don't such valuable benefits lure your intention of having to ease out the workload within the working sector too? Yes, absolutely correct nowadays in business sectors, various applications have been introduced to make this wish turn true.
Are you in search of easy mobile payments and being able to send estimates straight from your phones? Well, let's put an end to your curiosity because technologies have presented one such application known as InvoiceASAP. Well, InvoiceASAP is a cloud-based invoicing and payment management solution that supports service businesses, both back office, and field sales reps, via web and mobile.
What does this Term InvoiceASAP Denote?
InvoiceASAP is particularly an application or in similar words, it is a mobile application aka app, which is formed in order to create and pay invoices and estimates on the go. With the help of this app you are able to access and transform your mobile phone for a greater cause and good use, InvoiceASAP can further transform the mobile device into a much more precise business management tool.
While all people working in business sectors are almost always worked up about the work they are surrounded with. InvoiceASAP is crafted in a manner in which it offers simple mobile invoicing and payments, it is also allowing busy professionals to create, pay, and send estimates, orders, and invoices while on the go as well from anywhere around.
The mobile application is mainly used for accounting and it is mainly at power for being used by all scale enterprises, freelancers as well as SMBs, etc.
Let's proceed with knowing what key features InvoiceASAP holds, for knowing InvoiceASAP it is better to go through the entire blog.
Some Essential Key Features Invoice ASAP Possess
Here are some listed key features that make InvoiceASAP an important application:
InvoiceASAP helps to pay invoices by credit card, cheque, cash, or bank transfer.
Works with QuickBooks Desktop, QuickBooks Online, and Xero.
It helps to create and send professional invoices, sales orders, and estimates.
It also captures signatures.
InvoiceASAP comes with unlimited cloud storage.
One can also record audio notes and add photos to invoices and estimates as well.
How Exactly does InvoiceASAP Work?
To know how InvoiceASAP actually works, follow through with the description given below:
You can email the invoice directly to your customer from InvoiceASAP. Following the web invoice allows the customer to pay. At last, you can also preview the invoice on the InvoiceASAP Dashboard and enter the credit card information manually.
What are the involved Benefits we get with InvoiceASAP?
InvoiceASAP mobile application comes with a number of benefits for the users, the most prominent one is its nature of being able to process on the go despite the situation at hand.
Let us move further for a better perspective in relation to the InvoiceASAP application, for that stick to the current blog.
Mentioned below are Few Important Benefits of InvoiceASAP:
The most important advantage of this application which is not hidden from the layman's eye is that it generates sales on the go, users can use it anywhere, anytime.
This application also boosts working efficiency.
An astonishing benefit InvoiceASAP possesses is that it can effortlessly sync with your accounting software.
InvoiceASAP helps in managing and keeping the cash flow on top of all circumstances.
It also helps in upgrading financial management for main contractors and field-based teams.
It also allows easy accessibility over your documents anywhere at any time.
How is InvoiceASAP Compatible with QuickBooks Desktop?
To understand how it integrates with QuickBooks Desktop, let's ponder what it does first.
InvoiceASAP is generally considered to be a cutting-edge cloud-based payment management system. It offers tools and methods for creating customized estimates and invoices, as well as transferring and tracking them before accepting mobile and web payments along with, filed sale reps with mobile and web support.
QuickBooks and InvoiceASAP, this integration is with an aim to streamline workflows, in addition to its own online, browser-based dashboard.
What Are the Advantages of Using InvoiceASAP in Conjunction with QuickBooks?
InvoiceASAP's integration with QuickBooks Desktop eliminates the need for double data entry. Some of the advantages of integrating InvoiceASAP with QuickBooks are as follows:
It shortens the time it takes to trade receivables and payouts by allowing companies to create invoices, have them signed by the customer, and seamlessly integrate them with QuickBooks without double entry.
Businesses that pass credit card charges through InvoiceASAP and synchronize payments with QuickBooks Desktop can also provide additional free options to customers.
Invoicing accuracy improves significantly with InvoiceASAP's invoice-on-the-go feature. Aside from the standard preferences, there are a number of sync options, such as specific ones, such as the ability to organize specific customer data and sales reps.
How to Get InvoiceASAP to Integrate QuickBooks Desktop?
Users must upgrade to the InvoiceASAP Biz account in order to use the software with QuickBooks Desktop. The InvoiceASAP QuickBooks Connector is used to accomplish this.
QuickBooks Connector Installation by InvoiceASAP
The steps for the same are follows:
First, Sign in from the InvoiceASAP Web Dashboard and select QuickBooks sync from the left navigation menu.
Then, Select I'll Set It Up Myself from the QuickBooks On boarding pop-up menu.
Now, proceed to identify the suitable option to use Item Codes in QuickBooks and, if necessary, sync invoices from QuickBooks Desktop to InvoiceASAP.
Next step, further proceed to choose software that will take priority when invoices must be edited if invoices must be synced.
After the subsequent step, now select the appropriate option to organize payments from QuickBooks to InvoiceASAP and vice versa.
For the next step, pick whether or not to synchronize InvoiceASAP's updated customer information with QuickBooks.
Now, if you are using sales representatives, check the box and then click Next to proceed.
Proceed to backup QuickBooks and then click the Download button.
Finally for the last step, on the desktop, install the InvoiceASAP QuickBooks Connector for QuickBooks Desktop.
QuickBooks Synchronization and InvoiceASAP
The following steps presented below are what is required for synchronization:
For the first step, proceed to Launch QuickBooks Desktop as well as the InvoiceASAP QuickBooks Connector.
Next, hit on the Setup button on the Connector.
Thereafter, to continue, Enter your email address and password in the Login credentials pop-up, then click Connect.
Now, When connecting InvoiceASAP to QuickBooks for the first time, check the box that says "Select Yes, allow access even if QuickBooks is not running," then hit Continue.
After the subsequent step, now Click Done on the Access Confirmation pop-up.
Then, proceed further to Set the auto-sync options, then tab on Done.
Finally, The synchronized items are now accessible in both InvoiceASAP and QuickBooks Desktop.
What kind of Pricing Pattern does InvoiceASAP include?
InvoiceASAP, being high-end on increasing demand, works on a very flexible pricing pattern.
To know more, take a look below to find about about the pricing pattern:
InvoiceASAP comes with a Yearly pricing plan.
It also comes with a Monthly pricing plan, which makes it more flexible for users and most favored.
InvoiceASAP also provides a unique option i.e; a trial with a card.
The above-mentioned information is laid out to provide a clear outlook on the concept of the InvoiceASAP application. The blog contains all the necessary and detailed information about the uses and advantages it brings along. This mobile application has become a more familiar face while accounting is concerned. It has been taking the course and it has made space for a fond adoption without hesitation, being mainly at power for use by all scale enterprises, freelancers as well as SMBs, etc.
If you are still facing any issues or have any doubts concerning the above-listed information you can connect with our experts via LIVE CHAT.
Accounting Professionals, CPA, Enterprises, Owners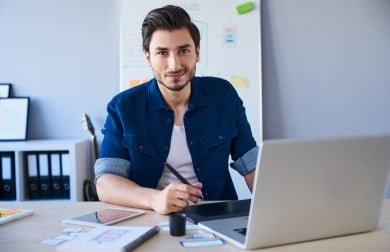 Looking for a professional expert to get the right assistance for your problems? Here, we have a team of professional and experienced team members to fix your technical, functional, data transfer, installation, update, upgrade, or data migrations errors. We are here at Dancing Numbers available to assist you with all your queries. To fix these queries you can get in touch with us via a toll-free number
+1-800-596-0806 or chat with experts.
---
Is InvoiceASAP inclusive of Financial Reporting?
Unfortunately, the answer to the above-mentioned question is a big No. InvoiceASAP does not support financial reporting.
Is the InvoiceASAP Application safe to use?
Yes, it is always safe to use InvoiceASAP, your data is always backed up and saved, and it also provides you the access to use this application on all your devices anywhere at any time.
Is messaging feature available on InvoiceASAP?
Well, no the feature of messaging is not available on InvoiceASAP, the users can further go and communicate directly with one or more users via using a native chat application.
Does InvoiceASAP offer any Time-Saving?
Yes, InvoiceASAP is usually best for time management as well as saving time.
It saves time by syncing with QuickBooks as well as by creating important reports.