Are you trying to decide which platforms to choose for your online payments or to accept donations for your account or on your website? Learn comparison about Stripe VS PayPal: Features, Integration, Pricing and Customer Service.
Make your conversion
Discover if your conversion is possible and what it costs. Get your quote!
Picking a provider for accepting all your payments and online donations can be a tricky job but mostly choosing between whether to go for Stripe or PayPal can be a much trickier job. Stripe and PayPal are some of the most widely used and most accepted around the globe for reasonably priced and efficient payment processing platforms, especially for e-commerce websites and also for multiple businesses as well as personal usage.
The decision to pick Stripe or PayPal is a common dilemma because these two are the most popular payment gateways and it always boils down to choosing between these two in the end. This blog is a comparative study between these two payment gateways and which provider would be a better suit for your requirements.
What is Stripe?
Stripe, An Online Payment Gateway allows people to send or accept money via the internet. It is a kind of payment processor that mixes the payment gateway with the third-party payment processor. Stripe has customizable development tools for which it is widely liked and accepted by teams with in-house programmers or code-savvy people. This is one of the major reasons why its popularity is growing wildly in the e-commerce world.
It is impossible to purchase Stripe's payment processing service or payment gateway independently but it is quite possible to use it for point of sale transactions. Stripe mostly deals in e-commerce and is completely focused on that. Though it is quite a popular selection for all small businesses, It is also used a lot by companies like Blue Apron, Lyft, TaskRabbit, and Pinterest.
Stripe provides developer tools for payment integration into the shopping cart of the commerce site. Stripe has a lot of international transactions for which it provides very strong and sturdy support for various payment methods and currencies as well as other quality features that can guide you navigate VATs and exchange rates. The key points of Stripe are:
Focus on Developer
Standard and flat rate for e-commerce
Multiple gateways
Paid features with an extra cost per transaction
Highly tailor made
Account stability issues such as of a third party process
---
What is PayPal?
PayPal is a payment gateway that lets you receive and make online payments and it is very well known around the world for it. PayPal is one of the biggest brands in e-commerce with services as varied as loans to a digital wallet. Merchants payment processing is also done through its recently rebranded PayPal for Business which is now known as PayPal Commerce. PayPal Commerce mostly focuses on e-commerce but can also be used to make or take Point of Sale payments and transactions through PayPal Here, its mobile processing app, or maybe through a third-party partner. PayPal has over 267 million customer accounts which include over 21 million merchants. Almost everyone possesses a PayPal account these days and it is one of the most popular names in the e-commerce payments industry.
PayPal usually has a reputation for being quite user-friendly but the service has a very strong and sturdy set of developer tools, especially in its latest incarnation. Also, PayPal Commerce should not be confused or mixed with another PayPal service, Which is known as Braintree, Which is more of a developer-centric service as well as it offers individual merchant accounts instead of third-party processing. The key points of PayPal are:
Designed Specifically for Ease of Use
Flat Rate Expensive Pricing for E-commerce
Availability of Standalone Gateway
The Advanced Features and Services Generally Cost a Monthly Fee
There are only a Handful of Ways to Accept Payments on PayPal
It has the Typical Account Stability Issues like that of a Third Party Processor
---
Who Uses Stripe and PayPal?
Freelancers
Those Who want to Sell Online
Nonprofits Collecting Donations
E-commerce Companies
Agencies
Online Marketplaces
Entrepreneurs
---
Differences Between Stripe and PayPal:
Though both of them are strikingly similar, They also have some keys differences:
1. Cost Per Transaction: Stripe is significantly cheaper than PayPal, Per Transaction, unless you're stacked up with advanced features. This might not seem like a very big deal if you are a small business with very Low Volume Transactions, But it does not take very long for the cost differences to add up quickly.
2. Ease of Use: The one major difference between these two is the ease of use, Which goes hand in hand with PayPal but not quite with Stripe.
3. Customizability: PayPal's ease of use comes with some limitations as well because if you possess a developer, Then you can fine-tune or modify Stripe in ways that you might not be able to do with PayPal.
4. ACH Support: Stripe comes with ACH Support while PayPal does not.
5. Point of Sale (POS): Stripe and PayPal, Both do not excel in point of sale transactions but surely, PayPal offers much more efficient and mature Point of Sale options and that too, at a much better processing rate.
6. Digital Wallet: Digital wallet is PayPal's Signature Service which is extremely handy in its ways and rights while Stripe does not offer anything close to it.
7. The Breadth of Services: As compared to the usual payment processor, Stripe comes with a bigger ecosystem. It is also noteworthy that PayPal has a different level altogether.
---
Stripe VS Paypal at a Glance:
It is always a smart idea to compare the prices between both the gateways to see which suits your requirements better:
| Service | Stripe | PayPal |
| --- | --- | --- |
| Fee Per Transaction | 2.9% + $0.30 | 2.9% + $0.30 |
| Non Profit Discount | 2.2% + 35 Cents | 2.2% + 30 Cents |
| Set Up Costs or Monthly Fees | No | No |
| Online Credit Card Payments | 2.9% + $0.30 Per Transaction | 3.49% + $0.49 Per Transaction |
| ACH Payments | 0.8% Per Transaction (capped at $5) | N/A |
| Invoice Rates | First 25 are free; 0.4% – 0.5% after | 3.49% + $0.49 (PayPal has no charge per invoice but having your invoice paid is considered to be an online transaction) |
| Contract Required | No | No |
| Micro payments (<$10) | 5% + $0.10 | 5% + $0.05 |
| Recurring Billing | 0.5% + | No |
| Chargeback Fees | $15 | $20 |
| Refunds | No Fees Returned | No Fees Returned |
| Customer Support | Email, Help Center, 24×7 Phone and Chat | Email, Help Center, 24×7 Phone and Chat |
| Ease of Use | Easy | Easy |
| Ease of Setup | Moderate | Easy |
| PCI Compliance | Yes | Yes |
| Countries Available | 32+ | 200+ |
| Access To Funds Times | 2 Days (Average) | Immediate |
| Data Portability | Yes | No |
| Online Invoicing | Free for your first $1M in sales | Free |
| In-Person Card Readers | Paid | Free and Paid |
| Payments Handled 100% on Your Site | Yes | No |
| Cross Border Fee | 1.00% | 1.50% |
| Currency Conversion Fee | 1.50% | 4.50% |
| Chargeback Protection | 0.4% | 2.99% + $0.49 |
| QR Code Transactions | $0 | 1.9% + $0.10 (transactions above $10), 2.4% + $0.05 (transactions below $10) |
| Pay Flow Gateway | $0 | $25/month |
---
Advantages and Disadvantages of Stripe & PayPal:
Predictable and Flat Rates
Easy for the Customers to use
Keep and Move Your Customer Data
Customers will never Leave Your site During the Buying Cycle
Nonprofit Discounts
No Contract required
Low Chargeback Fee ($15)
24×7 Support
Various options of Support (Live Chat, Phone, and Email)
Developer Live Chat Support for Complicated Issues
PCI Compliant
It is not too User Friendly to Set up
Not as Popular as PayPal, Which is a Household Name Now
Takes Longer to Access Your Money (2 Days on Average)
No Fees Returned with Refunds
Inconsistent Support Quality
Available is Lesser Countries Compared to PayPal
Online Invoicing is only Free until $1M in Sales
Predictable and Flat Rates
Easy for the Customers to use
Keep and Move Your Customer Data
Customers will Never Leave Your site During the Buying Cycle
Nonprofit Discounts
No Contract Required
Low Chargeback Fee ($15)
24×7 Support
Various options of Support (Live Chat, Phone, and Email)
Developer Live Chat Support for Complicated Issues
PCI Compliant
Cannot move all Your Customer Data to Another Payment Processor
No Recurring Bills
Redirects the Customers Away from Your Website During the Checkout Process
Higher Chargeback Fee ($20)
Inconsistent Support Quality
No Fees are Returned with Refunds
---
Which is Cheaper Stripe VS PayPal?
This was generally one of the harder questions to answer but after PayPal's price hike in August 2021, the usual answer in almost all of the cases would be that Stripe is comparatively cheaper.
The online transactions would cost 1.49% + $0.19 more with PayPal that too under the new pricing scheme. PayPal fees are less as compared to Stripe. This doesn't necessarily mean Stripe will deliver more value, but in case if you're looking to minimize costs, then it's the obvious preference at this point.
Integration:
Both PayPal and Stripe have a massive number of Integrations, ranging from shopping carts to email marketing services to accounting software. Stripe complies with those services which PayPal does not. This is most evident when it comes to customer relationship management (CRM) software.
Also, note that Stripe is frequently pre-integrated into e-commerce shopping carts. This is the best way to get Stripe if you want to avoid the hassle of setting it up through a developer.
Ease of Use:
For the usual merchant, PayPal Commerce is significantly easier to use. Both PayPal and Stripe make it easier for customers to pay merchants. Even though, as a merchant, your experience building up your payment processing will be quite a lot different. While PayPal does provide tools for developers, it's built for almost anyone to be able to set up and start receiving payments. In case, if you are content with the basic functionality of PayPal, then you can get by just pasting a tad bit of code into your website.
Stripe can also integrate directly with third-party e-commerce platforms for a quick and easy setup (typically a plug-in). You can beyond a doubt, go this route – but if that is all you are chasing, it is pretty confusing as to why you would not choose PayPal or even Square, for that matter, as both of them provide almost similar pricing and comparable contract terms with much better user experiences. After that, you are going to have to get your hands dirty dealing with code.
---
Technical Support VS Customer Service:
| Services | Stripe | PayPal |
| --- | --- | --- |
| Phone Support | Yes | Yes |
| Live Chat | Yes | Yes (Chat) |
| Email | Yes | Yes |
| Community Forum | Yes | Yes |
| Knowledge Base | Yes | Yes |
| Social Media | Yes | Yes |
All things considered, even though there are a few differences, Stripe and PayPal are quite evenly complemented in the quality of customer service and the variety of customer support.
Just because an organization has multiple support channels along with a phone number to call on or even a Twitter support account definitely does not mean that the original customer service is of any good. Both the companies focus highly on customer support service.
Both the companies seem to find it difficult to offer a consistently strong customer support experience to their customers. Stripe has modified their customer support efforts, but it has not necessarily rendered improved customer feedback. For the moment, whether you have a great or not so great customer service experience with PayPal seems like a flipping of a coin; there seems to be a substantial inconsistency between representatives.
---
Stripe VS PayPal Features Compared:
Interestingly, the flat processing fees for goods delivery of Stripe and PayPal are 2.9% + $0.30 and 3.49% + $0.49 respectively. Both of them offer very strong support for international commerce and the quality to customize your payment processes through code.
These are not identical services that are going under a different name, but two subtly different ways for accomplishing many of the similar goals. Also, with PayPal now charging more for its services, you will want to know whether it's delivering the goods.
---
Business Accounts with Stripe and PayPal
There are three service plans for PayPal:
Checkout: PayPal Checkout is a complementary option that you can add to your existing payments page if you accept credit card payments via another processor or integrate with an e-commerce platform. PayPal will provide your customers an option to check out with PayPal as well as PayPal Credit and Venmo, depending on what user data it has available.
Payments Standard: If you do not have any other payment processor, PayPal Standard becomes your primary processor on the Standard plan. You can set up your payment buttons and simply copy/paste some code onto your site to enable PayPal as your shopping cart. The Standard plan can be customized but does not require a lot of technical knowledge.
Payments Pro: Get your usual PayPal features, a hosted checkout page a virtual terminal for a monthly fee, and processing costs.
Hosted Checkout Page: Rather than being redirected to PayPal site, client's stay on your website. It costs an additional $30/month.
Customers who are worried about PCI compliance might appreciate that almost all of PayPal's plans take the problem entirely out of your hands. By redirecting clients to its site to complete transactions, PayPal effectively puts all the PCI compliance problems under one roof. The PayPal Payments Pro plan will allow you to keep the client on your website for the complete transaction, but this also means taking on a few of the burdens of PCI compliance yourself. Even after that, PayPal provides tools (such as transparent redirects) to make things simpler for you.
PayPal's other services include:
PayPal Zettle (Point of Sale)
Invoicing-online and in-app
Help Donation and Buy Buttons
Payouts
Also, if you want to sell in-person, PayPal provides various integrations with leading POS systems for food and retail businesses, with predictable, flat-rate pricing.
Stripe's Online Payment Processing Tools include:
Exclusive Assistance for ACH, Credit Cards, and Localized Payment Methods
Online and in-app Checkouts Assistance
There is a pre-built Checkout Form. Also, There is a Provision to Build a Form From Scratch.
Facility of Recurring Billing, Invoicing, and Subscription Tools
Rather, Stripe provides various add-ons that you can take into your services such as Stripe Billing, Which contains Stripe's Invoicing, Recurring Billing, and Subscription Tools.
Additional noteworthy features include:
Stripe Radar: Advanced Fraud Management Tools
Stripe Sigma: SQL-based Business Intelligence
Stripe Connect: Marketplace and Platform-building Tools
Stripe Issuing: Generate Virtual and Physical Cards for Purposes like Employee Expense Accounts
---
International Support:
Both PayPal and Stripe have robust international support. Here, You want to look at what kind of support the services currently provide.
Stripe supports a huge amount of payment methods and over 135 currencies. Stripe's complementary payment methods are divided into two categories: Universal and Local. Local payment types are just available in the regions where they are most popular:
| | |
| --- | --- |
| ACH | Klarna |
| Bancontact | Multibanco |
| EPS | P24 |
| Giropay | SEPA Direct Debit |
| iDEAL | SOFORT |
There are too many currencies supported by Stripe to list all of them here, but you can find them directly on their website. Apart from that, Stripe gives businesses the ability to stop exchange fees by specifying "Presentment" currencies when you set up Stripe. Stripe will collect separate balances for every currency you are paid with, which it can then route to other bank accounts.
In case if the presentment currency deviates from the settlement currency, then the conversion will be made by Stripe at an additional fee of 1%. It is the case with all Stripes' services.
PayPal manages things a little differently. To receive international payments, you just toggle on the feature from your account. You can then specify if you want all of the foreign sales to be automatically converted to US dollars or do that manually. You can also hold international currencies in your PayPal Commerce account unless you want to convert them. PayPal Commerce offers over 100 currencies.
PayPal Commerce also supports numerous local payment types, including:
| | |
| --- | --- |
| Bancontact | iDEAL |
| BLIK | MyBank |
| EPS | P24 |
| Giropay | SOFORT |
Which one of them is better? It all depends on how much coding you are willing to do. Stripe permits an extraordinary amount of effective and precise control over how you want your foreign payments to be handled. PayPal makes it quite easy so long as you do not need to do anything fancy. The edge goes to Stripe in terms of quality and potential and to PayPal for its ease of use.
Accounting Professionals, CPA, Enterprises, Owners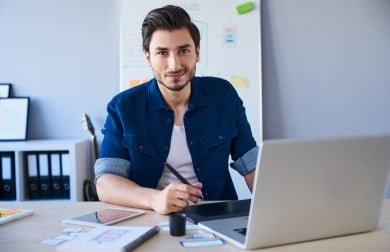 Looking for a professional expert to get the right assistance for your problems? Here, we have a team of professional and experienced team members to fix your technical, functional, data transfer, installation, update, upgrade, or data migrations errors. We are here at Dancing Numbers available to assist you with all your queries. To fix these queries you can get in touch with us via a toll-free number
+1-800-596-0806 or chat with experts.
---