Importing can be done due to many reasons but making it easy and fast is the main thing. You can import journal entries into QuickBooks with Dancing Numbers instantly. Whether you want to import single or batch entries the software helps you a lot.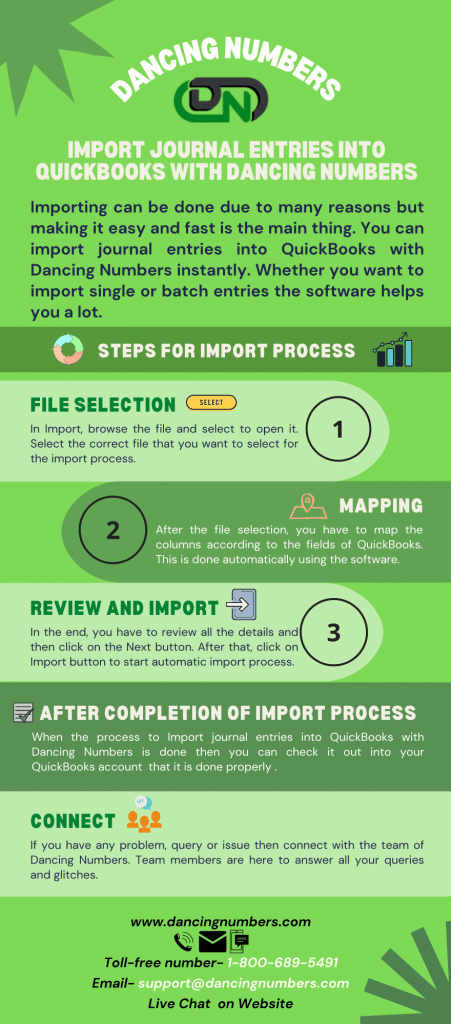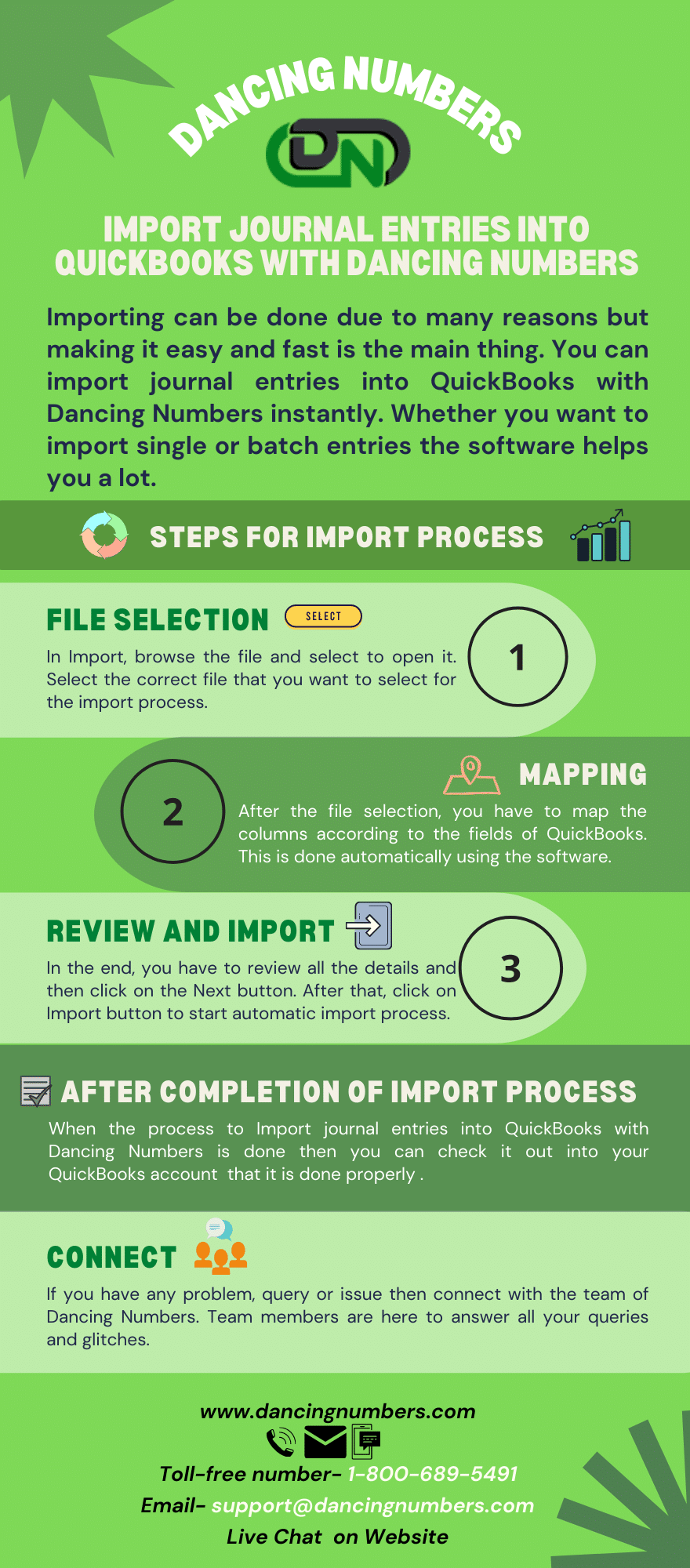 Steps for Import Process
File Selection
In Import, browse the file and select to open it. Select the correct file that you want to select for the import process.
Mapping
After the file selection, you have to map the columns according to the fields of QuickBooks. This is done automatically using the software.
Review and Import
In the end, you have to review all the details and then click on the Next button. After that, click on Import button to start automatic import process.
After Completion of Import Process
When the process to Import journal entries into QuickBooks with Dancing Numbers is done then you can check it out into your QuickBooks account that it is done properly.
Connect
If you have any problem, query or issue then connect with the team of Dancing Numbers. Team members are here to answer all your queries and glitches.