The impending release of QuickBooks Desktop (and related) products in 2023 will bring about price modifications and other product improvements, according to an announcement by Intuit. All QuickBooks Desktop Products will now be sold at full MSRP without any discounts across all channels, according to the announcement on Tuesday, August 9, 2022.
Save Time, Reduce Errors, and Improve Accuracy
Dancing Numbers helps small businesses, entrepreneurs, and CPAs to do smart transferring of data to and from QuickBooks Desktop. Utilize import, export, and delete services of Dancing Numbers software.
The accounting industry and ProAdvisors will be able to use QuickBooks 2023 starting on September 6, 2022, according to the announcement. some of the new features customers may expect to find in the 2023 products, such as increased mileage tracking, better banking connections, and a new Cash flow Hub. Inter-company Transactions, Inventory Categorization, Expiration Dates, Bill and PO Workflow Approvals, and Payment Links Tracking are features that enterprise users can anticipate seeing.
As per the announcement, QuickBooks 2023 would be made generally available to small businesses on September 20, 2022. Insightful Accountant will start publishing annual series on the new features related with QuickBooks 2023 with the planned introduction of the Desktop product line to the ProAdvisor and accounting community.
The standalone QuickBooks Accountant Desktop product and ProAdvisor Bundles will also undergo revisions in 2023. Through Intuit's internal sales channels, these products will be accessible as annual subscription packages. The historical QuickBooks Accountant Desktop permanent (3-year supported) license will be replaced by the 2023 subscription version, which will also feature multi-user access not included in ProAdvisor bundles.
Support policies for licenses of QuickBooks Desktop Accountant and Enterprise Accountant 2023 acquired as a part of ProAdvisor bundles are also altering to conform to the annual subscription policies of the bundles. Accordingly, assistance will be included in the 2023 ProAdvisor bundles until May 31, 2024, whichever comes first, or for as long as the ProAdvisors' active subscription lasts.
Modifications in QuickBooks's 2023 Desktop Products and Pricing
Although price hikes are never desirable, It is frequently necessary for Intuit to do so in order to supply the innovative goods, services, and customer support that will give you and your customers a competitive edge both now and in the future. The future release of QuickBooks 23.0 will bring enhancements and increased value for these well developed, dependable solutions. The pricing of certain QuickBooks Desktop products is raised in order to more accurately reflect the product value and be comparable with internal and external offers.
Products for QuickBooks Desktop Plus will be offered for full MSRP with no channel-specific discounts.
The costs for QuickBooks 2023 Desktop are as follows:

$549 for QuickBooks Desktop Pro Plus 2023
$549 for QuickBooks 2023 Desktop for Mac
$799 for QuickBooks 2023 Desktop Premier Plus
Prices for QuickBooks Desktop Enterprise 23.0 for the 2023 (v 23.0) launch remain unchanged.
QuickBooks 2023 ProAdvisor – Premier Bundle $799
Enterprise Bundle for QuickBooks 2023 ProAdvisor for $1299
New pricing for QuickBooks Desktop Payroll: The following price adjustments will take effect on or after October 1, 2022 for monthly per-employee subscriptions to QuickBooks Desktop Enhanced and Basic Payroll. Payroll Charge New Cost will be:

$5 monthly fee for QuickBooks Enhanced Payroll per Employee
$5 monthly fee for QuickBooks Basic Payroll per Employee
Intuit combining their Membership options and Transferring prior Pricing Plans to the Current Plan as follows to Streamline Billing: There will be a transition to the new Payroll pricing structure for Payroll customers who are currently on older pricing plans with direct deposit costs but no monthly per-employee fees. These modifications will become effective starting in 2023 on the date of the subscription renewal. If there are any other changes, you will be notified and asked to agree to the new terms before the change takes effect.
Without sacrificing functionality, Standard Payroll will be merged into Enhanced Payroll.
To increase the flexibility of a growing workforce, all Limited (1-3 employees) and Unlimited (4+ employees) Basic or Enhanced plans will be converted to the comparable new subscription plan.
Launch of QuickBooks Accountant Desktop Plus and enhancements to the ProAdvisor Bundle: Standalone QuickBooks Accountant Desktop product will become an annual subscription offering this year. The subscription product will be marketed through our internal sales channels and will replace the outdated perpetual (3-year supported) license for QuickBooks Accountant Desktop. Also, it will include the kind of multi-user access that a ProAdvisor bundle does not offer.
Updates for QuickBooks Desktop Enterprise: The cost of QuickBooks Desktop Enterprise will not change with the release of version 23.0. The following features are anticipated to be enhanced in Enterprise 23.0 in addition to those already mentioned: Intercompany Transactions, Inventory Categorization and Expiration Date, Bill and PO Workflow Approvals, and Payment Links Tracking.
Payments for QuickBooks Contractors: For up to 20 contractors, the monthly charge for QuickBooks Contractor Payments will increase from $4 per month per contractor who has direct deposit enabled to $15 per month. Beyond 20 contractors, there is an extra $2 monthly price per contractor. Since May 9, 2022, this billing structure has been in effect for subscribers who joined up directly through QuickBooks Online. Also, the price adjustment has been in effect for current subscriptions on or after July 5, 2022.

Additionally, the cost for subscriptions to QuickBooks Contractor Payments that are billed by accountants is increasing to $10.50 per month for a maximum of 20 contractors, plus an extra $1.70 each additional contractor. This price change will apply to both new and existing subscriptions added through QuickBooks Online Accountant.
Important Windows update: In the Beginning of January 10, 2023, Microsoft will stop offering security patches and support for computers running Windows 8.1. This implies that Windows 8.1-powered devices will be more susceptible to security threats and malware. To eliminate any potential security issues, we highly advise all desktop users of Windows 8.1 to upgrade to Windows 11. Customers of QuickBooks Desktop who use Windows 8.1-powered machines won't be able to upgrade to QuickBooks Desktop 2023.
Accounting Professionals, CPA, Enterprises, Owners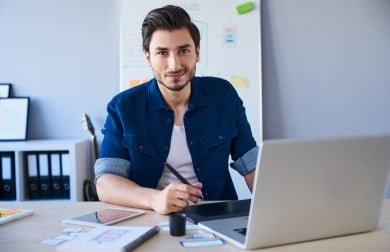 Looking for a professional expert to get the right assistance for your problems? Here, we have a team of professional and experienced team members to fix your technical, functional, data transfer, installation, update, upgrade, or data migrations errors. We are here at Dancing Numbers available to assist you with all your queries. To fix these queries you can get in touch with us via a toll-free number
+1-800-596-0806 or chat with experts.
---
Frequently Asked Questions (Faqs)
Do You have Versions for Multiple Users? How much will it Cost to Add more Users?
Yes. A license is needed for each distinct user. There are separate sales for each license. QuickBooks must be the exact same version and year on all copies. Up to 3 paying customers are allowed with Pro Plus ($200 for each additional user). Up to 5 paying customers are allowed with Premier Plus ($300 for each additional user). ProAdvisor Bundles only allow for one user per license. For a solo subscription to QuickBooks Desktop Accountant Plus, Accountants in need of additional licenses can get in touch with sales.
How much has the Payroll Price Changed?
The "Per Employee" cost element of the subscription for QuickBooks Desktop Enhanced Payroll will increase to $5 each employee per month.