You might be aware that Intuit released QuickBooks Desktop 2023 Version to enhance the user experience. This edition includes several top-notch accounting attributes that will automate and simplify your regular accounting tasks. You may acquire thorough reports and manage invoices and spending with the aid of this enhanced edition of QuickBooks.
Save Time, Reduce Errors, and Improve Accuracy
Dancing Numbers helps small businesses, entrepreneurs, and CPAs to do smart transferring of data to and from QuickBooks Desktop. Utilize import, export, and delete services of Dancing Numbers software.
The article delves into the various features you get to enjoy from QuickBooks Desktop Mac Plus 2023.
What are the System Requirements for QuickBooks Mac Plus 2023?
The system requirements for QuickBooks Mac Plus 2023 are highlighted below:
A version of Mac OS X at least as recent as 12.0 (Monterey).
For iPhone-related functions, you need iOS 12.0 or later.
Supports hardware with either Intel or Apple CPUs.
Internet access is necessary.
What are the Integration or Compatibility Requirements?
Export report data using Microsoft Excel 2016 or later, including Microsoft 365, or Apple Numbers version 11.0 or later.
Apple Mail, Microsoft Outlook 2016 or later, and Microsoft 365 all support emailing as PDFs.
QuickBooks Mac 2023 supports the following file conversions:

Single-way conversion to QuickBooks Online
Single-way conversion from QuickBooks Desktop is available for Windows 2021 and 2022.
Both-way conversion of QuickBooks for Windows 2023.
New Features of QuickBooks Desktop Mac Plus 2023
It is possible that you might not fully be aware of the features that are included in QuickBooks Desktop Mac Plus 2023. Thus, you have arrived at the right place.
The finest feature of QuickBooks Mac Plus 2023 is that you can now schedule appointments online and make bill payments. After that, QuickBooks automatically recognizes the invoice as paid and notifies you when the funds have been sent.
By paying the vendors using any available payment method, like a bank account, credit card, or debit card, you may also increase your financial freedom.
Furthermore, you should be aware that consumers must pay extra fees when using a credit card to make payments or when using the rapid ACH and Fast Check accelerated services.
You will be able to maintain organization with the new advanced function of QuickBooks Mac Plus 2023. You can add photographs of invoices, receipts, or other documents to your company file via automated upload from your macOS shared photos album.
Without having to manually input the data, this functionality also makes audit testing and record-keeping easier. The fact that you may simultaneously upload several papers to your data file is the nicest aspect.
Internet Uploading Services
You may save time by automating bill inputs in QuickBooks, which is another significant function. To accomplish that, you must link a shared MacOS album to a business file.
A new transaction will be created for evaluation shortly after that. This will automatically attach a picture to the transaction for easy reference.
Using the QuickBooks Mac Plus 2023 release, it becomes much more convenient to manage the file size of your company file. In case you wish to minimize the data file size, you have to navigate to Utilities (from the File menu). Following this, you have to click on Condense Data option.
Afterward, you may select the suitable condensed option based on your preferences. To reduce the size of the business file, you may use the Remove Audit trial info date option to delete the audit trial, but it won't delete the specific transactions.
If you select the "remove all transactions" option, your data will be prepared as a consolidated journal entry with all the transaction information deleted. Selecting the remove transaction date option will allow you to erase any transactions made prior to that specific date.
You'll eventually have to decide which transactions you want to preserve and which ones you want to discard. QuickBooks will be able to summarize the inventory transactions with the aid of this. You may also decide whether to remove backup file locations and inactive list items.
If any transactions couldn't be deleted, you will also be informed of them and notified when the size of your company file is decreased.
The duplicate items option in QuickBooks Mac Plus 2023 saves you from having to input all the information more than once. Copying from an item and then making adjustments with fresh information, this capability helps users save time. Right-click the item and select "Copy item" to create a duplicate of it.
As an alternative, you may select the item and click the plus sign at the bottom of the window to duplicate it. Make any necessary changes to the data after that, and then choose OK. By doing this, the new item would be added to the item list automatically.
Additionally, it offers you a tool that makes it simple to combine information from many lists, like those of clients, suppliers, products, and others.
Quick Access to Extra Reports
Users of QuickBooks Mac Plus 2023 have access to a sophisticated tool that enables them to view more reports and obtain greater company knowledge.
These reports could contain Unclassified Profit and Loss, Performance of the Unclassified Profit and Loss Budget, Unpaid Bills by Job, and Adjusting Journal Entries. By enabling you to swiftly assess crucial information about your firm, these reports offer substantial data insights.
Facilities Reconciliation of Discrepancy Reports
This accounting software also aids in report reconciliation, making it simple to spot errors. If an issue is found during reconciliation, it may be fixed right away, allowing you to manage your accounts with ease.
The article highlights the new features you get to experience when you use the QuickBooks Desktop For Mac 2023. You also get to know about the system and compatibility requirements.
However, if you are unable to understand any of the features, you should take the help of a professional QuickBooks expert. He or she will explain all the steps or attributes you need to understand.
And if you have further queries related to QuickBooks Desktop Mac 2023, you should get in touch with Dancing Numbers team via LIVE CHAT.
Accounting Professionals, CPA, Enterprises, Owners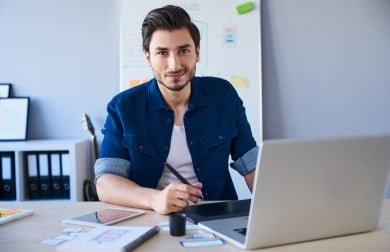 Looking for a professional expert to get the right assistance for your problems? Here, we have a team of professional and experienced team members to fix your technical, functional, data transfer, installation, update, upgrade, or data migrations errors. We are here at Dancing Numbers available to assist you with all your queries. To fix these queries you can get in touch with us via a toll-free number
+1-800-596-0806 or chat with experts.
---
Frequently Asked Questions (Faqs)
What New Features do You get to Experience in QuickBooks Mac Plus Pro 2023 Edition?
You may quickly pay bills online and upload bills from your photo album with QuickBooks Mac Plus Pro 2023 Edition. By using the condense tool, you may also lower the size of your company's file. Additionally, it facilitates better customer management and financial relationships.
What are the Pros of Accessing the QuickBooks Mac Plus Pro 2023?
There are various benefits of accessing the recently launched version of QuickBooks Mac Plus Pro 2023. And these are highlighted below:
• You get in-depth knowledge of all the features by taking advantage of the accounting software. You also get access to records while filling up the tax details.
• With the help of QuickBooks Mac Pro Plus 2023, you can consolidate all of your financial information and quickly be ready to file your taxes.
• The best part is how simple it is to make invoices and keep track of sales and costs.
Is it a Requirement to Purchase the QuickBooks Mac Plus Pro 2023 Subscription?
To benefit from unlimited customer support and a data recovery facility, you must purchase the QuickBooks Mac Plus Pro 2023 subscription. You may also quickly get the most recent features and security updates.