There will be several points where you wish to upgrade the software or program on your system. And, before upgrading the excel, you should know whether or not it will be compatible with QuickBooks as well. Otherwise you will still be back to square one. Compatibility plays a vital role in any of the game, be it technical one or the real one to name. With compatibility match, we can do the work much faster without any trouble and accuracy will be unmatched as well. Know which Version of Microsoft Office Excel 2010, 2013, 2016, and 365 Works with QuickBooks.
Save Time, Reduce Errors, and Improve Accuracy
Dancing Numbers helps small businesses, entrepreneurs, and CPAs to do smart transferring of data to and from QuickBooks Desktop. Utilize import, export, and delete services of Dancing Numbers software.
If any of the programs is not compatible with others, then you may face errors in getting reports, calculation or exporting the data from QuickBooks to Excel. If the latest version of Excel is installed on your computer, then you also need to ensure that it is not damaged as well, then you may want to update QuickBooks to its latest and compatible release version to make it work smoothly.
Microsoft Office 365 is another desktop product, which is just licensed differently with Microsoft. It can be accessed in two ways:
As a web-based application, it can be accessed online using a browser. This browser-based or online version is not supported for use with QuickBooks.
As a locally-installed program, it can be accessed offline directly on your computer. The desktop version is almost similar to the newest version of Office. So, you can always check its compatibility with QuickBooks before jumping headlong in the tech operations of excel and QuickBooks.
What is Office 2016?
The Microsoft Office 2016 is considered to be the latest Office desktop suite. All you need to do is go to the Microsoft Office 2016 page to download a trial version or you can also choose to purchase the full product.
About Office 2013
Microsoft Office 2013 is another latest Office desktop suite. For this you need to go to the official website of the Microsoft Office 2013 page to download a trial version. Or, you can also choose to purchase the full product. Office 2013 is only supported for QuickBooks 2016 version and later.
What programs or add-ons work with Office 2013/365:
Emailing out of QuickBooks with Outlook 2013/365
Preparing letters
Exporting reports
What is not compatible with Office 2013 or Office 365:
Important
If the above mentioned operations that are supposed to be working with Office 2013 version, but you are facing trouble with, then please ensure that your system has QuickBooks 2017 or the latest version is updated in the system ensuring you do not face such petty issues.
Once the update is done, you need to click to Run the latest program versions and trial versions (Starter Edition). It also does not support the integration components that are used by QuickBooks (Click to Run Office is only enabled for online version and considered to be the limited edition version of Office).
About Office 2010:
Office 2010 is the newer version launched by Microsoft Office 2007. It will be available on Microsoft Office 2010 page and you will find more relevant information.
Office 2010 products are available in both 32-bit and 64-bit versions. The 32-bit version will be installed on the system by default, but you can always choose to get the 64-bit version when you are trying to install the product. There are some of the add-ins with Office 2010, which includes:
Active X controls
COM objects used by QuickBooks
Tips: These above mentioned add-ons are not compatible with Office 2010 64-bit.
How can you know whether or not you have Office 2010 64bit?
First of all, go to the help menu in the file in any of the office products (word, excel, outlook, PowerPoint).
Then, you need to find either 32 bit or 64 bit along the right side of the help window, under the version of Office you have.
Then, you need to go to Microsoft's Compatibility Between the 32-bit and 64-bit Version of Office 2010 page for more information which will help you decide which version suits you better.
I hope the above mention information will help you to find the exact information about supporting version of Microsoft Office Excel 2010, 2013, 2016, and 365 Works with QuickBooks.
Accounting Professionals, CPA, Enterprises, Owners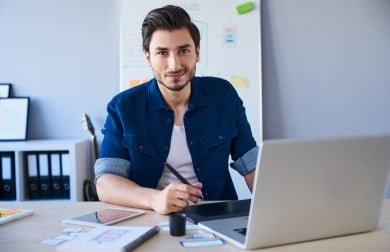 Looking for a professional expert to get the right assistance for your problems? Here, we have a team of professional and experienced team members to fix your technical, functional, data transfer, installation, update, upgrade, or data migrations errors. We are here at Dancing Numbers available to assist you with all your queries. To fix these queries you can get in touch with us via a toll-free number
+1-800-596-0806 or chat with experts.
---
Frequently Asked Questions (Faqs)
Why is Excel Not Found to be Working with QuickBooks?
Factors causing the QuickBooks Export to Excel Issues:

Improper working of file registry.


Malfunctioning or damaged MS Excel.


When the QuickBooks application is either corrupted or damaged and needs to be updated.


Either your QuickBooks is not updated, or the excel program might be damaged.
Is QuickBooks Compatible with Microsoft 365?
The short and obvious answer is Yes, it is compatible. Now, if we look for bigger and better explanations, then, QuickBooks can always integrate with your office productivity suite, but not directly. It will enable you to export data between the QuickBooks and the Office 365 Excel application as per the requirement.
How Can You Open a QuickBooks File in Excel 365?
You need to import QuickBooks file into Excel format by following these steps:

Open Excel. Older versions of Excel. Click File. Click Import. Excel 2010 and newer. Click the Data tab. Click from Other Sources.


You just need to navigate to the QuickBooks file in the import window (If you need to locate the file, you can do a search for QuickBooks)


Open the QuickBooks file.