The Condense Data tool aids in the organization of your company's data file. Read on to learn more about condensing, its restrictions, how it is accomplished, and what to do before, during, and after the process. If you're having trouble with performance, the Condense Data tool should be your last choice for increasing performance.
Save Time, Reduce Errors, and Improve Accuracy
Dancing Numbers helps small businesses, entrepreneurs, and CPAs to do smart transferring of data to and from QuickBooks Desktop. Utilize import, export, and delete services of Dancing Numbers software.
QuickBooks is a contemporary accounting software that is widely used by business owners worldwide. The reason for its enormous appeal is because it is simple to use and has generally relevant features. This program is primarily designed for small and medium-sized businesses. It enables you to start activities like payroll administration, inventory control, sales control, company management, and so forth.
What Should You Know about the Condense Data Utility?
It is irreversible. Before you start condensing, make sure it's the best solution for your business. Condensing cannot be reversed, thus it is only recommended after all other options have been exhausted. Here are a few compelling reasons to Condense:
You've got a huge data file.
You're almost to the end of your list.
You've updated all of your hardware.
Your accountant and technical support have explored other possibilities and are ready to move forward with Condensing.
It may or may not have an Impact on the Size of Your Company File.
Most of the time, it decreases the size by removing transaction information and list entries.
Your lists are not decreased if you utilize inventory items. Only a few transactions may be Condensed, and the file size may not vary significantly.
The file size is not affected since open transactions are not condensed.
It may not be able to Repair File Harm.
If your company file has been damaged, attempt repairing the data damage on your company file. If you try to repair the damage using Condensed but fail, you have just two options:
Certain transactions are not removed.
| Transaction | Description/Reason |
| --- | --- |
| Payroll Transactions | If the Condense date is before December 31st, or if an employee's W2 is not examined. |
| Invoices, Payments, Credit Memos, and Check Refunds | If they are not properly linked to one another |
| Undeposited Funds Payments are recorded. | Those that have yet to be deposited into a bank account |
| Bills, Bill Credits, and Check Payments for Bills | If they are not properly linked to one another |
| Estimates that are Connected to Invoicing | Estimates are non-posting Transactions that cannot be reduced into Posting Journal Entries. |
| Pay Sales Tax if you haven't already. | When you pay sales tax with a check, you leave open bills that are not condensable. |
| Transactions that are related to a non-condensable transaction | Assume you filed an invoice on 12/15/2015, received payment on 1/15/2016, and subsequently utilized the Condense Data function until 12/31/2015. Both transactions will not be Condensed since the payment is outside of the time frame and the invoice is connected to a transaction not covered by the Condense. |
How to Use Condense Data Utility?
For QuickBooks Desktop 2018 and previous versions Prior to beginning the process of condensing the corporate file,
Look for transactions that will not be condensed.
You may run a report in QuickBooks Desktop Premier and Enterprise Solutions to examine the reasoning the application uses to select which transactions it will not compress. Each non-condensable transaction contains a link that may be used to bring the transaction to the screen. You may either print the report and work from it, or you can use the links on the screen to work from it.
To run the report, go to:
Navigate to the File menu, then Utilities, and finally Condense Data.
Select Transactions before a certain date in the first pane of the wizard, then enter the relevant date.
Put a checkbox in the box that says: Optional: Create a report that reveals which transactions are ineligible for deletion.
Next, select Summarize inventory transactions (recommended).
Select Next after deciding how your inventory will be condensed.
Select the transaction groups you want to delete, then click Next.
Choose Begin Condense. QuickBooks just runs the report and does not start Condensing.
The invoice, as well as all of the transactions that it was obstructing, are no longer visible on the report.
Important: When the report is ready, go through it and correct every transaction that you can.
Make your Company Own File.
Remove the Closing Date from your data file. Condensing data for periods following the closure date is not possible.

Select Preferences from the Edit menu.
Go to the Accounting tab, then to the Company Preferences tab.
In the Closing Date field, choose Set/Date Password.
Remove the date from the box labeled Closing Date.
Choose OK.

Run the Profit and Loss and Balance Sheet (accrual basis, all dates, by year) to discover transactions that occurred prior to the founding date of your firm. You won't be able to amend these transactions after the Condense if they aren't updated to the correct date.
Sort the lists again.
To confirm that there is no data damage, use the Rebuild and Verify Data tools.
Make a copy of your corporate file and back it up. Save the backup and copy in a safe place.
Only Keep Comparative Reports.
These reports will be utilized to ensure that all of your data remains intact. These will be compared to the reports generated after Condensing. You may print or save the following documents as PDFs for future reference:
Profit and loss based on accrual for all dates
For all dates, an accrual-based balance sheet is used.
Aging Detail for A/R and A/P for all dates as of the report date
Any additional reports that you, your accountant, or technical support suggest
Reduce the size of your QuickBooks Desktop corporate file.
Depending on the size of the file and the capability of your system, condensing your corporate file may take some time. It is recommended that you do not use any other applications while Condensing is running in order for it to run faster.
Important: Ignore any messages from Windows indicating that QuickBooks is not responding.
Run the Condense Data tool on the computer where the business file is kept if you're viewing it via a network. Before Condensing, if the file is on a server, transfer it to a workstation.
To Use the Condense Data Tool, Follow these Steps:
Important: If you cancel Condense or it fails, you will no longer be able to use the business file. You must restore the backup you created before Condensing.
Navigate to the File menu, then Utilities, and finally Condense Data.
Navigate through the process and choose the settings you require. If you want assistance, click Help.
Important: The following is a list of transactions and list entries that you will be requested to delete during Condense.
| Transactions | Unused List Entries |
| --- | --- |
| Bank and credit card transactions that have not been reconciled | Customers accounts and Job Vendors |
| Transactions with the status "To be printed" | Alternative Names |
| "To be sent" invoices and estimates | Items |
| All expected estimates, Sales order, Purchase orders, and pending invoices | To-Do Lists that are "Done" |
| All time and Mileage Events | Classes |
| Billable expenditures and goods are included in transactions. | |
Choose Begin Condense. QuickBooks will make a backup and an archive copy before Condensing begins.
We hope you found this information beneficial. If you have any questions or need assistance, please contact our helpdesk, and we will gladly assist you. We will help you as soon as possible.
Accounting Professionals, CPA, Enterprises, Owners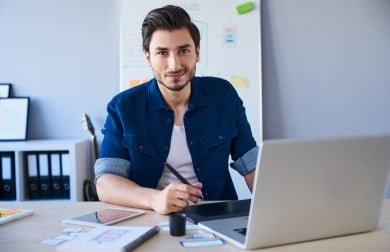 Looking for a professional expert to get the right assistance for your problems? Here, we have a team of professional and experienced team members to fix your technical, functional, data transfer, installation, update, upgrade, or data migrations errors. We are here at Dancing Numbers available to assist you with all your queries. To fix these queries you can get in touch with us via a toll-free number
+1-800-596-0806 or chat with experts.
---