QuickBooks Desktop helps users to run your business by managing your finances. However, sometimes there are glitches and errors that can affect your business. But you don't need to worry about these errors at all. Today, in this blog, we'll show you how to Verify and Rebuild Data in QuickBooks Desktop.
Save Time, Reduce Errors, and Improve Accuracy
Dancing Numbers helps small businesses, entrepreneurs, and CPAs to do smart transferring of data to and from QuickBooks Desktop. Utilize import, export, and delete services of Dancing Numbers software.
Reasons for Verify and Rebuild Data in QuickBooks Desktop
Verify and Rebuild Data in QuickBooks Desktop can be caused mostly by the presence of viruses or malware. These harmful files have a proclivity to wreak havoc on software. As a result, critical setup files may be selected inadvertently.
The following are some of the problems that your system may encounter:
Windows is unable to properly boot up.
QuickBooks will not open properly and will frequently log off.
Your computer's response time is extremely slow, particularly to mouse and keyboard commands.
Suddenly, your computer freezes while you are working.
The QuickBooks screen begins to display errors and indicates that a rebuild and verification are required.
The Verify and Rebuild Functions are Frequently used for the Following Reasons:
QuickBooks Desktop fatal errors.
Accounts are not shown on balance sheet reporting.
Transactions that are not being processed.
Perform a well-data check to ensure that the firm file is clear of errors.
Report discrepancies, such as invoices or bills posting with negative values.
Payments that have been deposited are displayed in the Payments to Deposit window.
Lists need names.
How Does QuickBooks Assist in Data Verification?
The steps for using the verify command are nearly identical to the steps outlined below.
You must gain access to the utility window.
Now just open the File menu and go to the option Verify Data.
Then, as mentioned above, you must follow all of the instructions and proceed to save backups.
Once the data has been verified, you can proceed to the remaining tasks.
The Reasons for Verify and Rebuild Data in QuickBooks Desktop
When using QuickBooks, you encounter error warnings.
Can't save the transactions.
Accounts are not shown on balance sheet reporting.
Transactions are not being processed.
The commercial file fails to open.
It breaks down when you select the option to save a transaction in QuickBooks.
The names on the corporate list are being taken off the list.
How do QuickBooks Helps in Remaking the Data File?
The complete QuickBooks module includes the ability to repair and rebuild a QuickBooks data file. All you have to do now is follow the procedures outlined below to get your software issues addressed in no time:
To begin, you must first acquire access to and use the QuickBooks rebuild data function within the software.
Next, go to the File menu and select Utilities from the drop-down menu.
Now go to choose Rebuild Data from the drop-down menu.
A QuickBooks Information window will appear after a brief period of time.
When this box appears, select the OK option.
On the screen, there will be more resolution instructions.
The material will also demonstrate how to save a prospective backup.
You may notice that your window and screen are idle after successfully completing the previous step.
In this case, don't be concerned.
Keep in mind that the QuickBooks rebuild data method is still in progress as long as you can see the mouse cursor is moving.
Finally, in order to complete the procedure, click the OK button.
How to Check for Data Corruptions.
Run Verify Data again to recheck there is no more data damage.
Select File, Utilities, and then Verify Data from the drop-down menu.
The damage will have to be manually rectified if the Verify identifies more harm.
Now go to the QuickBooks Desktop Support site and hunt for a solution to the error in the qbwin.log file.
Try restoring a recent backup if you can't find your problem.
Finally, go to File and then Restore.
Accounting Professionals, CPA, Enterprises, Owners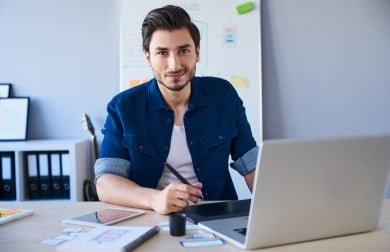 Looking for a professional expert to get the right assistance for your problems? Here, we have a team of professional and experienced team members to fix your technical, functional, data transfer, installation, update, upgrade, or data migrations errors. We are here at Dancing Numbers available to assist you with all your queries. To fix these queries you can get in touch with us via a toll-free number
+1-347-428-6831 or chat with experts.
---
What is the Procedure for using the QuickBooks File Doctor Program?
Run the QuickBooks File Doctor programme.

Select Company File Issues from the tool hub.


Choose Run QuickBooks File Doctor from the drop-down menu ( it can take up to one minute to open the File Doctor)


If the QuickBooks File Doctor does not open, look for QuickBooks Desktop File Doc and manually open it.


Select your company file from the drop-down option in QuickBooks File Doctor.


If you don't see your file, choose Browse and search to locate it.


Select Check your file (just the middle option) and then proceed.


Select Next after entering your QuickBooks admin password.
How to Convert old Company File with the New Version of QuickBooks Desktop?
You'll have the option to convert an older company file if you repair it with a newer version of QuickBooks Desktop.

To begin, choose Repair the file for your current QuickBooks version.


If the repair fails, go back and update the file by selecting Open the file with a newer version of QuickBooks.


You won't be able to open your company file in a previous version of QuickBooks once you've updated.
How to Manually Repair Your Company File?
To manually repair your company file follow these steps:

Navigate to the menu bar and select file.


Then pick Verify Data from the Utilities drop-down menu.


Allow the tool to do a data check on your file.


To see the errors, choose Expand All from the Verify Results screen.