QuickBooks is a great software that reformed the manner in which accounting is done. It is controlled with effective features. This software has made accounting, all parts of financial management much more comfortable, and payroll. Nowadays, everyone is dependent on the QuickBooks application. The two most famous built-in features being presented by Intuit is to Verify and Rebuild Data files on the QuickBooks desktop. Both features are compulsory and can be used for different tasks.
Save Time, Reduce Errors, and Improve Accuracy
Dancing Numbers helps small businesses, entrepreneurs, and CPAs to do smart transferring of data to and from QuickBooks Desktop. Utilize import, export, and delete services of Dancing Numbers software.
One of the most widely recognized purposes behind using the Verify and Rebuild data tools are when there are a few errors appearing while you use QuickBooks software and any type of discrepancies found on reports like invoices and costs. There may be numerous data issues inside a company file.
The verify data tool self-recognizes and considers the normal information data issues in a company file while the rebuild data tool is used for taking care of the data integrity issues found by the verify data tool. In this article, you will know how to rebuild and verify data files in QuickBooks software.
Reasons for Verify and Rebuild Data in QuickBooks Desktop
Verify and Rebuild Data in QuickBooks Desktop can be caused mostly by the presence of viruses or malware. These harmful files have a proclivity to wreak havoc on software. As a result, critical setup files may be selected inadvertently.
The following are some of the problems that your system may encounter:
Windows is unable to properly boot up.
QuickBooks will not open properly and will frequently log off.
Your computer's response time is extremely slow, particularly to mouse and keyboard commands.
Suddenly, your computer freezes while you are working.
The QuickBooks screen begins to display errors and indicates that a rebuild and verification are required.
The Verify and Rebuild Functions are Frequently used for the Following Reasons:
QuickBooks Desktop fatal errors.
Accounts are not shown on balance sheet reporting.
Transactions that are not being processed.
Perform a well-data check to ensure that the firm file is clear of errors.
Report discrepancies, such as invoices or bills posting with negative values.
Payments that have been deposited are displayed in the Payments to Deposit window.
Lists need names.
How Does QuickBooks Assist in Data Verification?
The steps for using the verify command are nearly identical to the steps outlined below.
You must gain access to the utility window.
Now just open the File menu and go to the option Verify Data.
Then, as mentioned above, you must follow all of the instructions and proceed to save backups.
Once the data has been verified, you can proceed to the remaining tasks.
The Reasons for Verify and Rebuild Data in QuickBooks Desktop
When using QuickBooks, you encounter error warnings.
Can't save the transactions.
Accounts are not shown on balance sheet reporting.
Transactions are not being processed.
The commercial file fails to open.
It breaks down when you select the option to save a transaction in QuickBooks.
The names on the corporate list are being taken off the list.
How do QuickBooks Helps in Rebuilding the Data File?
The complete QuickBooks module includes the ability to repair and rebuild a QuickBooks data file. All you have to do now is follow the procedures outlined below to get your software issues addressed in no time:
To begin, You must first acquire access to and use the QuickBooks rebuild data function within the software.
Next, Go to the File menu and select Utilities from the drop-down menu.
Now go to choose Rebuild Data from the drop-down menu.
A QuickBooks Information window will appear after a brief period of time.
When this box appears, Select the OK option.
On the screen, There will be more resolution instructions.
The material will also demonstrate how to save a prospective backup.
You may notice that your window and screen are idle after successfully completing the previous step.
In this case, Don't be concerned.
Keep in mind that the QuickBooks rebuild data method is still in progress as long as you can see the mouse cursor is moving.
Finally, In order to complete the procedure, Click the OK button.
How to Check for Data Corruptions.
Run Verify Data again to recheck there is no more data damage.
Select File, Utilities, and then Verify Data from the drop-down menu.
The damage will have to be manually rectified if the Verify identifies more harm.
Now go to the QuickBooks Desktop Support site and hunt for a solution to the error in the qbwin.log file.
Try restoring a recent backup if you can't find your problem.
Finally, Go to File and then Restore.
Verify and Rebuild Data in QuickBooks Desktop for Mac
The most frequent data errors in a company file are found by QuickBooks verify and rebuild tools, which then fix them. Below are the all mentioned steps that will let you know more about the verify and rebuild data in QuickBooks Desktop for Mac.
How to Verify Your Company Files Data?
Use QuickBooks Desktop for Mac's verify tool to check for faults or data damage before rebuilding your company file.
After choosing File, You have to select Utilities.
Select OK to close all windows after choosing Verify Data. You must rebuild your file if you receive the message that your data has failed the integrity check. You are done if there are no issues with your data.
How to Rebuild Your Company File Data?
Following the data verification, you can rebuild your company file to fix any errors or data damage that is found.
Begin by choosing File, then choose Utilities.
To close all windows, press OK after choosing Rebuild Data.
Before rebuilding your company file, QuickBooks will ask you to create a backup; click OK. If a backup is not something you wish to undertake, choose to cancel to keep rebuilding your company file.

QuickBooks will prompt you to adjust your backup choices if you haven't already done so. Select Backup Preferences, make any necessary changes, and then click OK.
When the backup is complete, Choose Show in Finder to find the backup or choose OK to finish.

Select OK once the rebuild is complete.
Verify your company file once more to ensure it is free of errors and data damage. Rebuild the file again in case you still see errors or damage.
How to Manually Correct Errors
If you feel confident repairing errors manually, you can find a list of all error messages and their listed troubleshooting instructions in the Verify Results window.
Before you get started, make sure to backup your company file.
How to Fix Errors using Transaction Record Numbers
When you verify your company files in QuickBooks, it helps to detect problems. You will have a link to open your QuickBooks.log file if your file contains any issues. The list of errors in your company file is contained in this file.
If you want to find your QuickBooks.log file at any time then:
First, Hold your command key, then you have to select Go, and then click on Library.
Then you have to double-click the folder of Logs.
After that double click the QuickBooks.log file.
From the QuickBooks.log file:
The terms RecNum and RefNum are used to refer to record numbers. These are QuickBooks' internal record numbers. For example, if you encounter a message that says "Employee Year-To-Date Balance: Year-To-Date Out of Balance Dan T. Miller is his name. Ref = 55." In this example, the record number is 55.
Select Find after choosing Edit.
Enter the record number after searching for @recnum. Like this: @recnum 55.
QuickBooks will look up all documents that have the transaction number in them. Look through the outcomes, then change or resubmit the information to address the issue. If this doesn't resolve the issue, get in touch with Intuit Support.
How to Fix Data Error Manually?
To fix Data Error Manually backup your company files. When all the essential and important files are backed up, then you can verify all the error messages that are listed in the Verify Results window. If you are not able to fix the error manually then you can contact an expert.
What are the Tips for Fixing Errors using Transaction Record Numbers?
Record numbers assist you with finding errors that QuickBooks finds at the time when you verify your company files. In case your file consists of any errors, you'll go over a link to open that QuickBooks.log record. This file consists of a list of errors found in your company file.
Here are the important things that you should do to locate your QuickBooks.log document:
On your keyboard hold the command key and then select the Go and Library option
Double tap the Logs folder and afterward on the QuickBooks.log file.
From the QuickBooks.log document, you'll detect record numbers referenced as RecNum and RefNum. QuickBooks utilizes these as internal record numbers.
Click Edit and afterward find.
Search for @recnum and enter the record number.
QuickBooks will show all of your records that comprise that transaction number. You have to go through the search results and change or reenter the data to fix the issue. In case the issue is as yet not fixed, contact the Intuit Support team.
Why is QuickBooks Rebuild Not Responding?
Whenever you will see QuickBooks is not responding on your screen while rebuilding the data process. You need to stand by and watch until the process is finished.
Guarantee that you verify the full process during the verification process.
In case, the verification is completed successfully, then repeat the process until the application checks the file for the existing messages.
What are the Benefits and Advantages of the QuickBooks File Repairs Tool?
QuickBooks File Repair software assists you in recovering all the components of the QuickBooks database file which includes payroll transactions and paychecks.
The significant advantage is that it goes about as a complete .QBW recovery solution and supports the recovery of multiple currencies.
With the help of the software, all the recoverable components can be previewed before really performing the recovery procedures.
Complete Recovery is finished including Services and items, job information of vendors, charts of accounts, job information of customers, transaction information of customers, etc.
With the help of any user-defined location for performing the recovery operation, the selection of the QuickBooks file can be done. In case the QuickBooks Data File location is unknown, this tool permits searching and locating it right from the tool panel.
Whenever the repair is going on, this tool saves the log report comparing each and every task that is executed for repairing a particular file.
All lower versions and QuickBooks 2021 are supported in this.
With Windows 10, 8, 7, Vista, XP, Server 2003 and 2000 this software is compatible.
What to do Reduce Corruption?
After repairing the QuickBooks data file, take preventive measures to reduce the chances of data file damage. A few of them are:
1. Reduce and Monitor Database Fragments
Rebuild File: You can use the QuickBooks data file rebuild utility after re-arranging the company file. It can be used to repair the risks of corruption.
Resort List: Use the Resort List option from the list menu. Re-sorting the list through the list headers won't put a similar re-organization impact on the file. Always remember that some lists may not show Resort List selection.
Run Windows Defragmentation Utility: The fragmentation level of the accounting application database will be affected by the fragmentation level of the hard drive. You can now run the Windows defragmentation utility on the hard drive where the application file is put away.
Create Portable Company File: One of the most favored ways to reduce database fragments is making a portable Company file and after that, restoring the Portable Company file to re-index the database.
2. Specify File Volume to Reduce Corruption Risk
The general size of the QuickBooks file largely contributes to corruption, yet it is not generally important that only huge documents turn corrupt. Most of the time it is said that larger files have a greater risk of corruption. Consequently, it is prescribed to monitor the size of the file and put it under control.
3. General Network Issues and Maintenance
In a multi-user environment, the mistakenly configured routers can influence the QuickBooks performance and thus increase the risk of corruption. In case the network interruption is caused because of the Server or malfunctioning of the hardware components, then the QuickBooks data file may turn corrupt.
Corruption in QuickBooks data files might happen if there is a combination of issues occurs within the network:
Any operating system issues
If connection issues exist with routers
Network driver or Hardware issues continue to happen on workstation network adapters.
4. Delete and Re-enter Transactions
In case the corruption in the QuickBooks data file is related to one or more transactions then you can attempt to fix the issue by firstly deleting and afterward re-entering the transactions. To find the specific transaction that is causing an issue, it is prescribed to look through the document number in the report and afterward delete and re-enter the transaction. Corruption in the QuickBooks database file can cause disparities in the Balance Sheet. On the off chance that any awkward nature is found in the document even subsequent to executing the above workaround strategies, you can attempt to substitute recuperation methods.
In case you are still facing problems with the manual QuickBooks rebuild failing or you still getting errors after running the QuickBooks verify utility or got any discrepancies in reports, or trying to rebuild your QuickBooks data files. If problems are not solved even after doing all the above solutions then you can call the help desk as they are available for their users round the clock.
Consequently, the above examined alternative methods and manual methods used to rebuild QuickBooks Data File can be really helpful for you to fix the serious corruption in your QBW file.
Accounting Professionals, CPA, Enterprises, Owners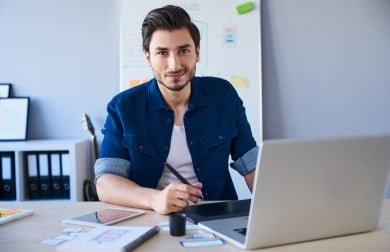 Looking for a professional expert to get the right assistance for your problems? Here, we have a team of professional and experienced team members to fix your technical, functional, data transfer, installation, update, upgrade, or data migrations errors. We are here at Dancing Numbers available to assist you with all your queries. To fix these queries you can get in touch with us via a toll-free number
+1-800-596-0806 or chat with experts.
---
Frequently Asked Questions (Faqs)
What is the Procedure for using the QuickBooks File Doctor Program?
Run the QuickBooks File Doctor programme.
Select Company File Issues from the QuickBooks Tool Hub.
Choose Run QuickBooks File Doctor from the drop-down menu ( it can take up to one minute to open the File Doctor)
If the QuickBooks File Doctor does not open, look for QuickBooks Desktop File Doc and manually open it.
Select your company file from the drop-down option in QuickBooks File Doctor.
If you don't see your file, choose Browse and search to locate it.
Select Check your file (just the middle option) and then proceed.
Select Next after entering your QuickBooks admin password.
How to Convert old Company File with the New Version of QuickBooks Desktop?
You'll have the option to convert an older company file if you repair it with a newer version of QuickBooks Desktop.
To begin, Choose Repair the file for your current QuickBooks version.
If the repair fails, Go back and update the file by selecting Open the file with a newer version of QuickBooks.
You won't be able to open your company file in a previous version of QuickBooks once you've updated.
How to Manually Repair Your Company File?
To manually repair your company file follow these steps:
Navigate to the menu bar and select file.
Then pick Verify Data from the Utilities drop-down menu.
Allow the tool to do a data check on your file.
To see the errors, choose Expand All from the Verify Results screen.
How to Rebuild QuickBooks Desktop?
To rebuild the QuickBooks Desktop you have to follow the steps that are mentioned below:
First, You have to go to the File menu.
Then go to the Utilities option and then choose to rebuild Data.
Now wait and let the tool repair your file.
When the tool will finish repairing then click on OK.
After that, Go to the file menu. Now you have to hover over Utilities and have to select verify Data.
Now the tool will check your file for data issue.
In case there is no issue selecting on ok and if there is any issue you have to select on Rebuild Now.
How Frequently would it be Advisable for You to Rebuild Data from QuickBooks?
Intuit recommends that every week issues can be identified before they impact your productivity. In case there are any issues with your file, then you will be prompted to rebuild your data file. This is nearly pretty much as simple as verifying your data!
How to Fix an Out-of-Balance Sheet in QuickBooks?
To fix an out-of-balance sheet in QuickBooks you have to:
Firstly, Go to the Reports menu.
After that select the Custom Report and then click on the Transaction detail.
You will see a Modify Report window, Where you can look for the Report Data range. Now you have to enter the date when the report went out of balance in the from and to fields.
Then go to the Report basis section. In case your balance sheet is out of balance in accrual only then do you have to select Accrual. If not then you can select Cash.
In the columns section, Uncheck Account, Clr, Split, and Class.
You have to select Amount. Doing this will make the report easier to read. Now select the Paid Amount column. Click Ok now.
The closure balance in the Paid Amount column should equal the amount that is out of balance. Have a look through the report to track down the transaction.