QuickBooks frequently hang or freezes, and there are a variety of causes for this. This reduces workflow productivity and might have an immediate or long-term negative impact on the firm. QuickBooks, despite its many features, functionality, and diversity, is not without faults or problems. This post will go through the symptoms, reasons, and several methods for how to unfreeze QuickBooks and troubleshooting it in a scenario like this.
Save Time, Reduce Errors, and Improve Accuracy
Dancing Numbers helps small businesses, entrepreneurs, and CPAs to do smart transferring of data to and from QuickBooks Desktop. Utilize import, export, and delete services of Dancing Numbers software.
Why is it Such a Big Deal When QuickBooks Freezes?
Everyone appreciates efficiency. It is even more important in business. You don't want to work on software that hangs when you have important duties to complete, and you have to reach a certain deadline to complete some activities. Whether carrying out a task for the organization or for a customer, projects are always completed on schedule and with little to no sacrifice in quality.
It's not only the freezing: this problem can occasionally lead to a disastrous circumstance that damages corporate files and data. This issue frequently appears only in specific conditions, such as when QuickBooks stalls when printing, and so on. In situations like these, the problem is specific, and the reasons are simple to identify.
As a result, you should strive to fix this problem as quickly as possible, especially if QuickBooks freezes frequently. In any case, the software should not hang that frequently because it indicates a problem. As a result, this issue should not be taken lightly and should be handled in accordance with the source of the problem.
Reasons for QuickBooks Desktop Freezing
QuickBooks freezing may be devastating if not managed properly and on time as it can lead to loss of time as well as data. However, in order to properly resolve the issue caused due to freezing of QuickBooks, you must first understand what is causing this particular problem. The following are some of the possible causes of this error of freezing of QuickBooks:
If the business file is larger than the maximum size this problem can occur.
The system's QBWUSER.INI file was destroyed.
A faulty or out-of-date operating system is installed by mistake
Internet and firewall settings that are restrictive haven't been unchecked.
A corrupted hard disc was used to install the software.
QuickBooks installation has been damaged or corrupted due to interface issues.
The company name is too lengthy or doesn't fit into the stipulated space.
The problem may be caused by User Access Control being activated.
Background programs just consume too much memory.
This issue can also be caused by damaged PDF files and user reference files.
Symptoms of a QuickBooks Freeze
Here is a list of symptoms that help you know that the software freezes and you have to unfreeze QuickBooks to continue working. The list is as follows:
After a few seconds of freezing, Your system goes off.
Everyday accounting chores in QuickBooks grow more difficult to do when the system delays and performs poorly.
QuickBooks lags and becomes sluggish, and it reacts slowly to keyboard or mouse inputs.
QuickBooks frequently freezes or lags, and an open window collapses with a long list of problems.
What are the Solutions to Unfreeze QuickBooks Software?
When it comes to dealing with QuickBooks freezing, there are several options. The answer can range from a simple repair to a complex technical remedy that may necessitate a number of steps. To really address this issue, you must try remedies based on the reason and follow all of the procedures throughout.
QuickBooks Desktop freezing on opening is a typical problem seen by users. This mistake can manifest itself in a variety of ways, some of which are as follows.
How Do I Restart QuickBooks Desktop?
Close the QuickBooks Desktop
Then right-click on the QuickBooks icon
From further options, you have to select the Run as Administrator
The QuickBooks restarted and sometimes it resolves the problem.
Install the QuickBooks Tools Hub after downloading it
Follow these instructions carefully to get rid of the problem in no time.
Exit the QuickBooks program.
Now, Save the QuickBooks Tool Hub file to your computer.
Additionally, Save the file at a convenient location.
Start the QuickBooks Tool Hub file you just downloaded.
Install the utility by following the on-screen instructions and checking the box to agree to the terms and conditions.
When the installation is complete, Double-click the tool hub icon on your Windows desktop to start it.
Select Program Problems from the tool hub.
Choose Quick Fix my Program.
After completing all of the procedures, reopen the QuickBooks application to see whether the problem has been resolved.
To Unfreeze QuickBooks Desktop, Use a Task Manager Tool
To unfreeze QuickBooks through the task manager, first ensure that you have the most recent version of the software. If not, then first update QuickBooks. After upgrading, you may use the task manager to terminate all of the components necessary to operate QuickBooks. This may be broken down into steps as follows:
Open your task manager and make a note of all the actions that begin with.
Now select the QuickBooks accounting software.
At the bottom, Click the finish task button.
Close the task manager now.
After you've completed these steps, you'll be able to disable QuickBooks Desktop when you reopen QuickBooks and start a business file. This procedure will assist us in determining the true reason. Is it the data, the application, the user, or the system?
First, Hold down the CTRL key.
Click twice on the QuickBooks icon.
However, you may disable QuickBooks Desktop when opening a business file by following the procedures outlined below:
From the no company open window, choose the desired company file.
Continue to hold down the alt key and click OK.
Hold the alt key down until the login window appears.
Remove your finger from the alt key.
Enter your username and password now.
Hold down the alt key once more.
Click OK and hold down the alt key until your file is fully opened. QuickBooks should show an empty Desktop.
Unfreezing QuickBooks Desktop can be Achieved by Creating a Portable Company File
QuickBooks has the option to compress your company file into a portable copy. Emailing or transferring this type of file is simpler than using an external drive. This procedure also resolves latency concerns. The following are the specific actions you must take:
To make a portable company file, open QuickBooks and select the file tab. Then, in the upper left corner, Click on generate copy.
Press Next
Then choose the Portable Company File
Decide where you want to save the file.
Save your work, Then click OK.
The portable business file can then be sent by email or attached to an external device.
To recover a portable business file, follow the steps below:
Click on open or restore company from the file menu in the upper left corner.
Select Restore a portable file and then press the Next button.
Then click the Open button after selecting the .qbm or portable copy.
Navigate to the where you want to restore the file page and then click Next.
Your portable file will be restored to the location you select.
Save the file once you have finished.
How to Use the Install Diagnostic Tool to Unfreeze QuickBooks?
Another option for resolving this issue is to use the QuickBooks Install Diagnostic Tool.
QuickBooks Desktop component problems can be detected using the QuickBooks Install Diagnostic Tool (QuickBooks Install Tool). The following steps should be taken:
QuickBooks Install Tool is available for download as a diagnostic tool.
The file will be saved to your Desktop once it has been downloaded.
Run the QuickBooks Installation Diagnostic Tool after closing all other applications.
The entire procedure may take up to 20 minutes to complete, depending on internet speed and computer capability.
Check that all components are correctly stored after executing the program by restarting your computer.
The following suggestions will assist you to unfreeze QuickBooks. You must delete the cache of the internet browser that connects to your Desktop account. The cache can store superfluous data, causing the system to run excessively slowly.
When data is lost or damaged, it is best if you plan to recreate it. This should help maintain the smooth, unfrozen operation of the system.
When the system hangs or freezes, it may be quite annoying, especially if it is apparent or regular. Consequently, the data of the company may be compromised. Several methods are available for unfreezing QuickBooks. A rapid response is essential, as well as testing all possible options. A deeper understanding of the cause of the freezing system will make finding a solution easier as well as save time.
Accounting Professionals, CPA, Enterprises, Owners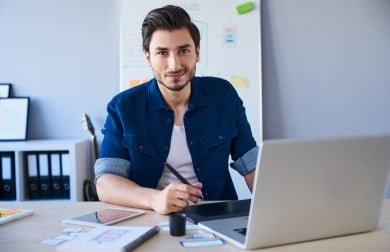 Looking for a professional expert to get the right assistance for your problems? Here, we have a team of professional and experienced team members to fix your technical, functional, data transfer, installation, update, upgrade, or data migrations errors. We are here at Dancing Numbers available to assist you with all your queries. To fix these queries you can get in touch with us via a toll-free number
+1-800-596-0806 or chat with experts.
---
Frequently Asked Questions (Faqs)
What are the main Causes for the glitch in QuickBooks?
The following are some of the most common causes of the QuickBooks glitch to occur:

When the size of the company file exceeds the limit.


A corrupt or missing QBWUSER.INI file is present in the system.


QuickBooks program installation has been corrupted due to a faulty download or installation.


A corrupted hard disc used for program installation might also cause the QuickBooks to stop functioning error.


One of the primary causes of the error is a corrupted operating system.


Firewall/Internet security settings that are too restrictive.
What are the Symptoms of the Error in QuickBooks?
When the QuickBooks has stopped functioning error occurs, you may notice the following symptoms:

QuickBooks Running Slow occurs when your computer freezes and becomes sluggish in response to mouse or keyboard inputs.


An active application window crashes, and the error message flashes.


Your computer shuts off.


You may be unable to launch the QuickBooks program to manage your daily accounting duties.
How Do I Restart QuickBooks Desktop After It has Been Frozen?
When it comes to freezing QuickBooks, there are a variety of responses. This can be a simple fix that can be completed in one step or a complicated manual fix that takes several steps. You must strive to fix the problem according to the reason and do all of the measures to solve it. Make sure that you have an active internet connection before beginning the process.