QuickBooks company file has all the crucial financial data of your company. It can be identified with the help of the extension .QBW. When the QuickBooks company file is not found on the browse command, then no time should be wasted and this error should be resolved. QuickBooks company file if not found or missing is considered to be a strange technical issue in the program.
Save Time, Reduce Errors, and Improve Accuracy
Dancing Numbers helps small businesses, entrepreneurs, and CPAs to do smart transferring of data to and from QuickBooks Desktop. Utilize import, export, and delete services of Dancing Numbers software.
Causes of QuickBooks Error Saying Company File Not Found
If you have recently moved your company file, then the possibility is that QuickBooks may not be able to find your company file at times. Then you should save the QuickBooks to the new location of the file. There are various other reasons for QuickBooks error code: company file not found.
A QuickBooks company file is moved to a new location.
The QuickBooks company file got deleted by accident either locally, or on the server.
QuickBooks Company File not found in multi-user mode due to unstable network connectivity.
When wrong option is being used to open a QuickBooks Company File.
Troubleshooting Method to Fix QuickBooks Company File is Missing or Can't be Found
When you are Unable to Locate the QuickBooks Company File or any such error occurs, you may lose the access to your crucial data of accounting records or book keeping. This may impact your work progress as well. Therefore, you may want to fix the error at the earliest possible and if the approach is easy, that will be the silver lining. Some of the effective troubleshooting solutions are detailed below that may help you in the error-resolution.
Method 1: Ensure That Your Network Connectivity is Stable and Strong
In order to check the network connectivity, you may choose to ping the server. If you get a prompt response for each packet, it means that you have a very strong and stable network connectivity which will benefit you in the longer run. On getting data loss or the lag or slow reply, Then you should first try to resolve the connectivity issue. With this, you will be able to proceed with other troubleshooting processes. Here are the steps to follow:
On your keyboard, you need to press Windows + R simultaneously.
Then you need to type CMD in the Run program box and then Hit the Enter button.
Again, you should type ipconfig/all then you need to either click OK or hit Enter button again.
Next thing is to note down the Host Name (The server's name)
Once you have the Name of the Server, type Ping (Server Name) and press Enter
If you get a response for every packet, it indicates your system is connected to the strong and stable network. After you ping the server, either you'll get a reply or notice a data loss:
If you notice a packet loss or late reply, you may wish to consult a Certified IT Professional.
If the QuickBooks company file error continues, then try the next error-resolution procedure.
Method 2: Locate for All QuickBooks Company File
As a part of convenience, the list of the extensions has also been entailed in this article. You may type to go to the server computer and then make a wildcard search for all the company files. You also need to ensure that Asterisk (*) is placed before the extensions to search files correctly.
*.QBW – For QuickBooks Company File
*.QBX – For Accountants Transfer File
*.QBA – For Accountants Copy File
*.QBB – For Backup File
*.QBY – For Accountants Change File
Tip: You can note down all the locations of the files and select to follow the next solution.
Method 3: Use the Right Option and Open a Specific File
Now you need to open a specific file with the help of using the correct method:
You should go to the Backup File for which follow this path:
File >> Open or Restore Company >> Restore A Backup File.
Company File- File >> Open or Restore Company >> Open A Company File.
Accountants Transfer File- File >> Open or Restore a Company >> Convert an Transfer File of Accountant's Copy.
Note: Re-installation of the QuickBooks Desktop by using QuickBooks Clean Install Tool. It is known to be more of a solution that you can try if none of the troubleshooting steps mentioned above helps.
Why Can't I Find my QuickBooks File?
This is a kind of situation where usually your company file was either moved or has been renamed. It can also occur if your computer appears to be disconnected from the path. And, the QuickBooks file is located or your QuickBooks file has been deleted from your computer. In order to fix it, you need to choose how you are accessing your company file, and then follow the steps accordingly.
What can Happen if you are Unable to Open Your Company File in QuickBooks Desktop?
For this, You need to go to the Edit menu and then you should select the Preferences as per choice.
After this, You need to select the Desktop View tab option.
You should select the "Don't Save the Desktop Option" and then you need to hit the OK button. Then as a final step, You should close and reopen QuickBooks.
Once done, Then try to open your company file again.
Where is My Company File in QuickBooks Desktop?
The very first step is to open the QuickBooks program visible from the Applications folder.
Then you need to shut down the first window showing as "QuickBooks Desktop Setup".
Click on the tab of Open or Restore an Existing company.
Click on the action tab "Open a Company File" visible in the "Open or Restore Company" window and then you need to select the "Next" option.
Now, You should navigate to the file location.
How to Restore a Company File in QuickBooks Desktop?
When it comes to restoring a backup company file to your system, you just need to refer to this set of steps:
You need to go to the QuickBooks program and then open the File menu.
Then you should select the Open or Restore Company tab.
Then you need to choose to Restore a Backup Copy and then hit the Next button.
After this, you need to select Local Backup and then hit on the Next tab.
Browse your system and locate your Backup Company File.
Then finally, You need to select a folder to decide where to save your Restored Company File.
Accounting Professionals, CPA, Enterprises, Owners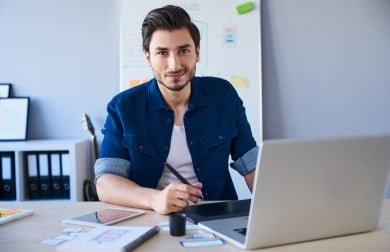 Looking for a professional expert to get the right assistance for your problems? Here, we have a team of professional and experienced team members to fix your technical, functional, data transfer, installation, update, upgrade, or data migrations errors. We are here at Dancing Numbers available to assist you with all your queries. To fix these queries you can get in touch with us via a toll-free number
+1-800-596-0806 or chat with experts.
---