Nowadays, a major part of our life is connected with technology, appliances and software's. All of this is bound to give you issues at some point. With QuickBooks, you can record the biggest data file in a matter of a few minutes. But, QuickBooks is also a software based on technology. It also has some of the shortcomings even though those can be resolved.
Save Time, Reduce Errors, and Improve Accuracy
Dancing Numbers helps small businesses, entrepreneurs, and CPAs to do smart transferring of data to and from QuickBooks Desktop. Utilize import, export, and delete services of Dancing Numbers software.
Steps to Fix QuickBooks Won't Open Company File Problems
QuickBooks cannot open company file, then, we're here to assist you better. With this type, you may not see any of the error messages or any warnings. Here are several fixes for common issues and we will be going step by step.
Step 1: You can Consider to Update the QuickBooks Version
If you haven't already done that, then the very first step for you is to update QuickBooks Desktop to the latest version.
Step 2: Then, You Need to Check the File you're Trying to Open
There can be a lot of file types when it comes to QuickBooks. You need to specifically open a company file (QBW) that has a .qbw extension at the end of the filename and also ensure that it is compatible or not.
You won't be able to open other file types including backups (QBB) and portable files (QBM), in the same way.
Step 3: Look for the main Cause of the Issue
You would like to know the origin of the issue. So you either need to check your company file or the QuickBooks program itself is causing the issue.
First of all, you need to open the Start menu from the Windows option at the bottom of the screen.
Then you should type "File Explorer" into the search and open it.
You need to search for and find the QuickBooks.exe file. It is usually in your QuickBooks folder.
Then, you need to hold down the CTRL button on your keyboard and press the double-click on QuickBooks.exe. No matter what, don't let go of the CTRL button until QuickBooks opens.
After the QuickBooks opens, you can open your company file. If you can't, then you should try a second test. In this, you need to open QuickBooks but also don't open your company file. Instead, select Open a sample file.
If the QuickBooks file or the chosen sample file don't open, or you see an error while opening it, then the program is causing the issue.
Step 4: You should Turn off Hosting on Your Workstations
Note: If your company file isn't using any hosted network and you don't use Multi-User mode, you can choose to skip this step.
You should switch off the multi-user access option on your workstations. These are the computers that are connected to your network which don't host your company files. Your server computer should be the only one hosting and then you can refer to these steps.
Open QuickBooks on one of your workstations.
Don't open your company file. Instead of this, you can select the File menu and hover over Utilities.
If you see the "Host Multi-User Access" option, be aware to not select it. Move on to the next workstation. This one isn't causing the problem.
If Stop Hosting Multi-User Access is an option, select it.
Then you should repeat all of these above mentioned steps on all of your workstations.
After this, you should move on to your server computer which hosts your company files.
Open QuickBooks on your server computer.
Then you need to open the File menu and hover your cursor over the Utilities tab.
If Host Multi-User Access is an available option, then you should select it.
Toggle the setting. Re do the process and select Stop Hosting Multi-User Access. This resets Multi-user Mode.
Step 5: Then You Should Move Your Company File to a Different Location
Your company file's location may be causing issues. It will be the best choice to move the file to your Windows desktop. Once it is successfully moved, you can open it from the latest location.
Open QuickBooks and the company file you moved. If it opens, then, the chances are the issue is with your network configuration. Then you can also use QuickBooks File Doctor to fix your network. If you still have trouble opening your company file, then you can continue with these steps:
Open the Windows Start menu.
You should type "File Explorer" into the search to locate the File Explorer and open once you find it.
Look for the folder with your company file. It's usually in your QuickBooks folder.
Right-click your company file and select Copy.
Then you should press right-click anywhere on your Windows desktop and then you can select Paste.
Right-click the copied company file and select Rename. Choose a name of your choice for the file.
Open QuickBooks. Then you should go to the File menu and hit the Open or restore button.
After this, you should choose the company file you copied to your desktop and select Open.
If you can open the copied company file, then the file location is creating the issue.
For this, you need to move the copied company file from your Windows desktop back to the original folder.
Find the original company file you copied. Right-click it and select Rename. Rename the while in a way so you can recognize them without opening.
Step 6: Switch off the Save Feature at the Time of Closing
If you have a large file or several windows set that will open automatically, it can result in frozen QuickBooks pages. To prevent them from opening:
Open QuickBooks Desktop.
In the window of No Company Open, you need to select your company file visible on the list. Select the open tab while holding the ALT button. Hold the ALT button till the file gets open.
Note: If QuickBooks asks you to log in, then you need to enter your password again. After this, you should press and hold ALT and then select OK. Once you get to open your company file, you should switch off the save when closing feature:
You should go to the Edit menu and select the Preferences option.
Select the Desktop View tab.
You should choose the option of Don't save the desktop option and then hit the OK button.
Then you close the program and reopen it. After this, try to open your company file again.
If everything opens, you're good to go.
Step 7: Renaming of the TLG and ND Files for your Company File
TLG and ND files help QuickBooks run properly. Then, you should rename the selected files accordingly, so QuickBooks can create a fresh versions of those files:
Locate and open the Windows Start menu.
Then, write "File Explorer" into the search box and open it.
Locate and open the folder that has your specific company file.
Locate the TLG and ND files that have the same name as your company file.
Right-click one of the files and select Rename. Add the word "Old" to the filenames. Do this for both files
When the process is done, you should open QuickBooks and your company file one by one. This will automatically create new TLG and ND files which will bring you closure to your goal.
If you still can't open your company file, you should rename your company file and the TLG file for it again. Don't rename your ND file and refer to this set of steps:
Now, you should try to reopen the folder which is holding your company file as well as TLG file.
Right-click each file and select Rename.
Then you should rename both the company file as well as TLG file. And, the file name should only be three letters long.
Then open QuickBooks and your company file.
Step 8: Check Properties of Your Company File
For this, you need to again open the Windows Start menu and go to the File Explorer.
Search for and find your company file.
Right-click the company file and select Properties.
Select Advanced.
You also need to uncheck the check boxes of Compress and Encrypt.
Select OK.
Open QuickBooks and your company file.
Step 9: You can also Run a Repair as a Last Resort, if Nothing Works
If possible, You can try to move your QuickBooks company file to another computer altogether. Using a different device may fix it. IF this happens, then you should go back to your first computer. And, follow this set of steps and try to open your company file after each stage:
First you should try to run the Install Diagnostic from the QuickBooks Tools Hub.
Run a repair of your installation files.
If your issue still persists, another best possible explanation is data damage, especially if you're able to open another file as described in Step 3. You can try getting the backup file which will help you retrace the steps.
Accounting Professionals, CPA, Enterprises, Owners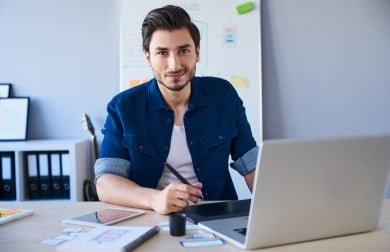 Looking for a professional expert to get the right assistance for your problems? Here, we have a team of professional and experienced team members to fix your technical, functional, data transfer, installation, update, upgrade, or data migrations errors. We are here at Dancing Numbers available to assist you with all your queries. To fix these queries you can get in touch with us via a toll-free number
+1-800-596-0806 or chat with experts.
---