As a QuickBooks accounting software user for your small and medium-sized business, you will come across different types of files and their extensions. Sometimes you would want to know the details and usages of all these file types and their extensions used by QuickBooks software. So, through this article, we would try to satiate your curiosity on this topic.
As the QuickBooks online business grows, it's only natural that their file extension library expands to match the increased volume of data. QuickBooks Desktop employs a variety of file formats to represent various sorts of data. Your primary company files (QBW), for example, are in a different domain than your backup data files (QBB).
Save Time, Reduce Errors, and Improve Accuracy
Dancing Numbers helps small businesses, entrepreneurs, and CPAs to do smart transferring of data to and from QuickBooks Desktop. Utilize import, export, and delete services of Dancing Numbers software.
The file formats change based on your operating system and the QuickBooks version you're using. Do you prefer to work on a PC or a Mac? Which is better, QuickBooks 2016 or QuickBooks 2019? To begin, it's a good idea to learn about the most popular file extensions and what they mean.
List of QuickBooks Common File Extensions
QuickBooks files are classified based on what they do and how they work. So, what are the most common QuickBooks file extensions? The most essential ones to be aware of are listed below:
| | | |
| --- | --- | --- |
| File Types | Extension | When are These Extensions Created? |
| QuickBooks Company File | QBW | This extension is created when you create a company file for your business in QuickBooks software. |
| QuickBooks Back up File | QBB | Whenever you create the backup for your company file, it will be created with the Extension (.QBB). |
| Portable QuickBooks File | QBM | For emailing or moving purposes a compressed version of the company file is created with the extension (.QBM). |
| Bank Statement QuickBooks File | QBO | The transactions file that you download from your online banking website, will be downloaded with the extension (.QBO). |
QuickBooks Files for Windows
QBW
Type of File: QuickBooks Company file
The .QBW extension is applied to every company file created in the system. This is where you save your company file and account information. If you form a business called Easy123, for example, it will show up in QuickBooks as Easy123.qbw. One of the most popular files on the site is the QBW file.
QBB
Type of File: QuickBooks Backup file
QuickBooks generates a backup in the system every time you back up a company file and gives it the .QBB extension. Get to know the QBB file because you'll be seeing it a lot.
QBM
Type of File: QuickBooks Portable file
When you transfer or email a business file, it creates a compressed version with the qbm extension. This aids in the tracking of your data's journey.
QBO
Type of File: QuickBooks Bank Statement file
When a company downloads transactions from their bank, QuickBooks opens the files in the .QBO format. You may also import a .QBO File into your bank registration to rapidly export transactions. These files aid in the convenience of online banking.
QuickBooks Files for Accountants
QBX
Type of File: Accountant's Review Copy/Transfer file
QuickBooks assigns the .QBX file extension to backups of your company file for accountants. When it comes to tax season, this makes things a lot easier. The .QBX file is a portable business file that you may export and email to an accountant. When you open the backup, it transforms into an accountant's copy file.
QBA
Type of File: Accountant's Copy file
When an accountant opens a .QBX File, these QuickBooks file extension types are produced. When they are forwarded for review, an accountant copy is created.
QBY
Type of File: Accountant's Copy Import file
QuickBooks file types with .QBY extensions are produced when an accountant opens, evaluates, and changes a .QBA file. You may import these into your company file and make modifications to it (.QBW).
QBJ
Type of File: General Journal Entries file
A General Journal Entries file is required if you wish to include journal entries produced by your accountant. Look for the .QBJ File Extension to find this QuickBooks data.
Utility Files
IIF
Type of File: Intuit Interchange Format file
An IIF file is a type of export file that is produced when data is exported from accounting software. QuickBooks gives your list information an .iif extension whenever you export it.
ND
Type of File: Network Data file
The system will produce a .ND File format once you start using Multi-user mode. This is a file that QuickBooks uses to manage your user access settings.
TLG
Type of File: Transaction Log File
The platform maintains track of changes to a file every time you back it up. The .TLG Extension is used to save the data. QuickBooks resets the data the next time you back up the file. You may look at the transaction logs and reset them if an issue occurs.
DSN
Type of File: Data Source Name File
A .DSN file is a text-type file used by QuickBooks which has information to help QuickBooks to connect to the company file. In most cases, the .DSN file includes the user ID, password, server address, name, and directory of the data source, among other details. Data is often stored in DSN files as plain text, although it can also be kept in the device registry.
LOG
Type of File: Event Log file
The.log file extension in QuickBooks is used to keep track of critical system events. The following are the two types of log files:
QWC.log – This file keeps track of web connection files and errors.
Qbwin.log – This file keeps track of any problems with the file menu that were discovered during the rebuild.
The most common forms of troubleshooting files are log files
ECML
Type of File: Entitlement file
QuickBooks produces a file with the .ecml extension when you register and install it. This plug-in informs QuickBooks Support that you're running a licensed version of the software.
QBP
Type of File: QuickBooks Print file
When you configure printing preferences, they are saved in a .QBP File. Your settings will be saved automatically by QuickBooks. If you have printing issues, however, you may need to make adjustments to the file.
QuickBooks Files for Mac
QB2016
Type of File: Company file
This is the company file extension for the 2016 edition of QuickBooks for Mac accountants.
QB2019
Type of File: Company file
For the 2019 edition of QuickBooks Pro for Mac, this is the Company File Extension.
MAC.QBB
Type of File: Backup file
When you migrate your Mac files to QuickBooks Desktop for Windows, several QuickBooks file types are used.
DMG
Type of File: Apple Disk Image file
The backup for the QuickBooks corporate file has this extension. It's saved as a disc image on an Apple computer.
Plist
Type of File: Apple Property List file
This is where your preferences and registration information are saved.
Why Use QuickBooks File Extensions?
Excel, CSV files, PDF files, and text files are not supported by QuickBooks. The company has developed its own lingo. Distinct file extensions have different properties and are used for different reasons. The causes for this include the following:
By glancing at the extension of a file, it becomes easy to figure out what it contains. Everything is clearly labeled.
To avoid disorganization, users might organize their data by file extension. It also facilitates auditing.
When a file is identified, the desktop can open it in the appropriate programmed.
QuickBooks file extensions allow users to authenticate and safeguard data files.
There are more than 50 different types of QuickBooks file extensions, but you don't have to know them all. This list covers everything you'll need to get started. Although it may feel as if you're learning a new language, once you're comfortable with these extensions, you'll find that they streamline processes, produce a faster workflow, and save you time.
Accounting Professionals, CPA, Enterprises, Owners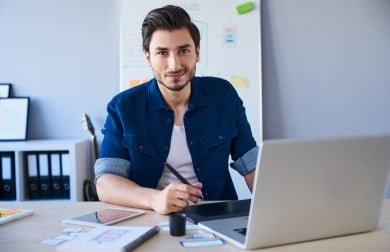 Looking for a professional expert to get the right assistance for your problems? Here, we have a team of professional and experienced team members to fix your technical, functional, data transfer, installation, update, upgrade, or data migrations errors. We are here at Dancing Numbers available to assist you with all your queries. To fix these queries you can get in touch with us via a toll-free number
+1-800-596-0806 or chat with experts.
---
Frequently Asked Questions (Faqs)
Which Database is used by the QuickBooks Desktop?
An industry-standard SQL database is used by QuickBooks enterprise, which is a relational database that uses client-server technology in multi-user mode to coordinate and manage access to the company file.
What is the Process of Connecting the Database in QuickBooks?
You need to click on connections or add new connections > and switch to the machine data source tab and choose QuickBooks data DSN and click on OK.
How can I Retrieve the Data from QuickBooks?
First of all, open the company file saved in the QuickBooks test folder, use your account register to verify the transactions, click on files > utilities and verify data for checking the integrity of the retrieved file.
How can I Export the Class List from QuickBooks Desktop to Excel?
Click on Reports > Account list > click on export icon and then click on export to excel.