The QuickBooks Journal Entry is generally used to register the transactions. However, to do this, one needs a good understanding and knowledge about accounting, along with the advice of a genuine accountant.
Save Time, Reduce Errors, and Improve Accuracy
Dancing Numbers helps small businesses, entrepreneurs, and CPAs to do smart transferring of data to and from QuickBooks Desktop. Utilize import, export, and delete services of Dancing Numbers software.
In today's article, we will talk about how to view journal entries in QuickBooks Online. In QuickBooks journal entry, It is possible to record the below transactions:
Money Exchange between Expense and Income Account
Business Debits and Credits
Money Transfer from Liability, Asset, or Equity Accounts to an Expense or Income Account
What is a QuickBooks Journal Entry?
Journal Entries, in simple terms, are manual entries of different Transactions in QuickBooks. Although all transactions are put up on the general journal, it is possible to create journal entries if users have the right tools.
Manual journal entries are considered very helpful, especially when a transaction has been posted that you wish to cancel.
A manual entry can be availed to invalidate the impact of a transaction. Know how to Import Journal Entries into QuickBooks Online.
What are General Journal Entries in QuickBooks?
The QuickBooks program can help you in managing your business accounts and is meant to automate some parts of accounting and financial management. QuickBooks automatically captures specific data whenever transactions occur, such as at the point of sale in a store or other commercial organization. However, general journal entries are meant to be used when you need to manually enter data.
Recording
QuickBooks is accounting software, its purpose is to record and manage your business accounts. Business managers typically work with professional accountants to manage the company's finances. As you can import and export accounts for your business, allowing both you and your accountant to make changes to the data, QuickBooks is designed to function within this context.
Accounting
Ideally, the accounts that QuickBooks creates will have all the information you require to maintain the financial stability of your business. Depending on your business needs and how QuickBooks is configured, your accounting data might need to be manually added if it is to be complete. For instance, you might need to manually add information using a general journal entry if you require data that is not generated and recorded automatically as part of your transaction process.
Process
Managers and accountants can record transactions or transfers of money between accounts using general journal entries in QuickBooks. Select Company then Make General Journal Entries from the QuickBooks interface to add a general journal entry. From there, you can add the details of the entry, including the accounts the data is associated with, the debit or credit in question, any customers, employees, or other parties connected to the data, as well as optional further details.
Options
There are several alternatives presented by general journal entries. You may choose to add a memo, which will then appear in your QuickBooks reports, or you could enter a billable amount and have the transaction's billing process automated. The details of a general journal entry depend on the type of information being recorded, but your distribution lines must result in a balance of zero when the entry is complete.
How to Create Journal Entries in QuickBooks Online
Before you begin the process to view journal entries in QuickBooks Online, first, it is important to understand how you should create journal entries in QuickBooks Online.

To Create journal entries in QuickBooks Online:
Step 1: Navigate to the Journal Entry feature in the particular QuickBooks Online
Step 2: Now, you need to Add the Journal Number along with the date very carefully. Do not make any mistake in pressing the keys
Step 3: Next, In the particular Category column, Add the Right Accounts
Step 4: Add the debit as well as the Credit Amounts. Make sure there is no inconsistency between them
Step 5: Enter a Description to the Journal Entry and complete the task
How to View Journal Entry in QuickBooks Online?
Now, when creating a journal entry in QuickBooks is complete, let's understand the steps to view the journal entries in QuickBooks Online.
Below are the steps to view the Journal Entries in QuickBooks Online:
Step 1: Navigate to the left panel and press on Reports
Step 2: Next, In the particular search box, you need to look for the Journal
Step 3: Now, under the Particular Report period, Press on the drop-down that says This Month-to-date. Select Custom
Step 4: Edit the Date Range for both the beginning and the ending for which you wish to see the Journal Entries of that particular time
Step 5: Hit anywhere on the Particular Page in order to update the said report. This will let you view the journal entries in QuickBooks Online.
How to View the old Journal Entries in QuickBooks Application
Step 1: On the given right corner of the top side, press on the Create icon
Step 2: Now press Journal Entry
Step 3: Now you need to select the icon that has a Counter-clockwise arrow. This arrow will be on the top-left corner
Step 4: Now, press on View More
Now a QuickBooks user can easily View the Old Journal Entries. They can also filter it for any specific data you require.
How to View Who Created a Particular Journal Entry
If several users are working on QuickBooks Online, you can view who has created the journal entry, and also when they have created it.
To do so, follow the step given below in the prescribed manner:
Step 1: At first, You need to shift to the Audit Log
Step 2: Now, Press the Gear Icon and then click the Audit Log
Step 3: In the Activity Log, Press on the particular Filter button
Step 4: Now, Filter by Transactions and Date
Step 5: In order to display the List of the Transactions, select Apply
How to View the Journal Entries in QuickBooks Online via the Advanced Search Option?
QuickBooks Online offers the Advanced Search option. This option lets you do a particular transaction in the specific time and date range.
In case you wish to know how to view the journal entries in QuickBooks Online via the Advanced Search option, kindly go through the steps given below:
Step 1: In your QuickBooks Online, Press the particular Magnifying Glass icon
Step 2: Now, Move to the Advanced Search option
Step 3: Now you can look for the Journal Entries utilizing the particular Drop-Down arrow
Step 4: You can avoid the Filter Field if you wish
Step 5: If you are looking for Old Entries, then you must use the Particular Date Filter. This will let you see the particular results in a few seconds.
Step 6: Now, In the given Type Column, Choose the Journal Entry option
The steps shared in this article above tell you all you need to know about creating and viewing journal entries in QuickBooks Online.
Still, if you face problems, following the steps given, we request you to hire professionals for the same.
You can connect with Dancing Numbers team for your QuickBooks Online issue. Your problem will be fixed before you know it. Our expert QuickBooks team of experienced professionals will support you to view journal entries in QuickBooks Online.
Accounting Professionals, CPA, Enterprises, Owners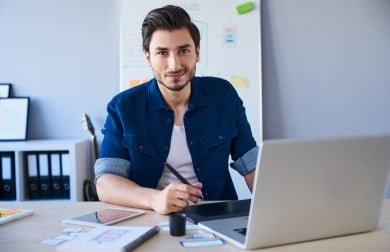 Looking for a professional expert to get the right assistance for your problems? Here, we have a team of professional and experienced team members to fix your technical, functional, data transfer, installation, update, upgrade, or data migrations errors. We are here at Dancing Numbers available to assist you with all your queries. To fix these queries you can get in touch with us via a toll-free number
+1-800-596-0806 or chat with experts.
---
---
Frequently Asked Questions (Faqs)
What are the things You must Know about Journal Entries in QuickBooks Online?
Usually speaking, the journal entry is a proper record of a particular transaction where the entire amount in the debit column must be equal to the entire amount in the credit column.
Every amount, be it a credit or debit one, is allocated to an account on the particular chart of accounts. QuickBooks issues the journal entry reports automatically when a particular transaction is added directly into any register of a non-bank balance sheet account.
How can a User View the Previous Journal Entries in QuickBooks Desktop?
When an account is reconciling, if you find any error, you may need to review the old journal entries in the particular QuickBooks. In such a scenario, the steps given below will support you to find the old journal entries in the QuickBooks Desktop.
Just follow the steps given below:

Step 1: Press on the particular Plus icon
Step 2: Now, you are required to select the particular option that says Journal Entry
Step 3: Now, choose the counter-clockwise icon that is present on the top-left corner
Step 4: Now click the option that says View More
Step 5: Now, you will be able to see the general journal entries