Journal referred to as a book for storing financial records. Journal Entries addresses an outline of the debits and credits of the transactions. These are straightforwardly posted in the overall general ledger related to accounting Software. QuickBooks permits the ease of importing, exporting, and deletion of Journal entries. We should comprehend how to import journal entries into QuickBooks Online and its other insights through the below blog.
Save Time, Reduce Errors, and Improve Accuracy
Dancing Numbers helps small businesses, entrepreneurs, and CPAs to do smart transferring of data to and from QuickBooks Online. Utilize import, export, and delete services of Dancing Numbers software.
What do You mean by Importing Journal Entries, and Why is it needed in QuickBooks online?
Importing journal entries in QuickBooks helps to preserve the essential structure and data formatting. Importing of journal entries is needed at the time of analytic, statistical, and trending aspects. It is also required for editing and data modification purposes or entering batch files in the accounting system, or many other widespread data changes for the desired outcomes.
How to Import Journal Entries in QuickBooks online?
Use the import function easily available in QuickBooks to import the journal entries in the company file. Here in the below write-up, you will know how to use the import feature for importing journal entries in QuickBooks. Make sure you have disabled account numbers to prevent interruption in the import process. However, you can turn on the account number once the import process completes. Walk through the steps:
Step 1: Prepare the Spreadsheet
First of all, you need to keep the spreadsheet ready for the import process. For this, follow the below instructions:
Verify the spreadsheet format; make sure there is the right format; check out all the fields, appearance, font size, etc.
For the correct formatting of a spreadsheet, below mentioned are the thing you require to go through:

Check that you fill all the mandatory columns such as Account name, credits, debits, journal date, or Journal number.
Choose the correct date format.
Ensure that you have correctly entered all the new accounts if they're into the chart of accounts. If not linked account, then here are the steps to follow:
Adding the New Accounts in Chart of Accounts:
Open your QuickBooks online
Click on the Setting icon and then choose the Chart of Accounts button
Hit on the New option to make a new account
Find and click on the drop-down button which says Account Type to choose an account type.
Find a drop-down button named detail type to select the detail type appropriate to the transaction type you require to track
Give a name to the new account
Write a description regarding the new account
In case you having a sub-account, you are required to hit on Is sub-account button and then select the parent account.
Choose when you require to start finance tracking
Search field which says unpaid balance and enters the amount and choose as of the date
Enter today's date if you wish to get started from today onwards
Once you are done with this, give a click on Save and close button
Add an Account during a Transaction:
If you have started online banking with the linked account, then you only require providing approval to your work. Once approved, the QuickBooks automatically detect it and start transaction categorization of the bank & credit card and also download them.
Step 2: Proceed with Journal Entries Importing
Follow the below steps to get started:
Go to the Settings option and then select Import Data
Hit Journal entries
Find the Download page and then click on Browse
In case you need any assistance regarding formatting the journal entries, then hit Download a sample file.
Find and select your Excel or CSV file and then click Open
After then hit the Next option
Start mapping data; each field on the spreadsheet contains the headers outline.
Now search for the icon that resembles a small arrow; you need to select the one matching field in the QuickBooks.
Hit on Start Import
After this, give a click on done
Here the write-up about How to import Journal entries into QuickBooks Online completes! Hopefully, it helped you and saved valuable time. Apart from the above procedure, you can also use the importer tool to perform the import process in QuickBooks. For example instance Dancing Numbers Importer. It is the most reliable tool to reduce the complexity of import, export, and deletion of various items in accounting software. To explore more about Dancing Numbers become a frequent user of this website, you will get the details regarding the usage of the tool for importing and exporting journal entries.
Accounting Professionals, CPA, Enterprises, Owners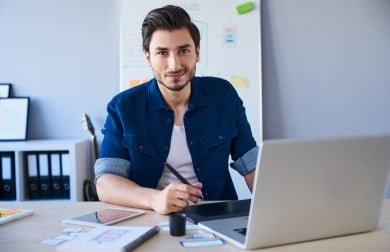 Looking for a professional expert to get the right assistance for your problems? Here, we have a team of professional and experienced team members to fix your technical, functional, data transfer, installation, update, upgrade, or data migrations errors. We are here at Dancing Numbers available to assist you with all your queries. To fix these queries you can get in touch with us via a toll-free number
+1-800-596-0806 or chat with experts.
---
---
Frequently Asked Questions (Faqs)
How can I Duplicate a Journal in QuickBooks Online and make it Recurring?
At first your need to pull up the already posted or created journal entry and click on 'make recurring'. After that, enter the name of the template, change the type to unscheduled, and save it.
How can I copy and Paste from a Chart of Accounts in QuickBooks Online?
First, click on File menu > utilities> click on export > click on lists to IIF files> choose the list you wish to export i.e.; chart of accounts, and click on OK. Now browse and choose the location to save the file.
What should one be Aware of before importing Excel Ledger in QuickBooks?
You should know that those individual transactions are not imported when you import the general ledger from Excel file in QuickBooks. For importing general ledger from excel file, click on gear icon > open the company menu and click on import data.
How can I Create Recurring Journal Entries Template in QuickBooks Online?
At first click on settings > click recurring transactions from the list and select new. Now select the type of transactions that you want to create and click OK. You need to enter the template name and choose type as scheduled, unscheduled, or reminder, etc.
What are the Significant Fields in a Journal Entry?
TXN date, is Adjustment, Ref Number, is home Company Adjustment, Credit, Currency Ref, Debit, Class, Memo, Entry Ref, Billable Status and more
When to use Journal Entry in QuickBooks online?

Sending money between expense and income accounts


Transferring money from liability, or an asset


When user require filling debits and credits in the ledger
How can I Create a Journal Entry in QuickBooks online?

Click on the +New button


Choose Journal entry


Click an account through the Account field


Write the amount in a suitable column


Choose the other account you are transferring money from or to


Verify the amounts


Fill memo section


Click on Save and close