QuickBooks users usually demand to know how to convert CSV File into QBO to make it easier and simpler. Here, you get complete knowledge about how you can easily convert from .csv statements into .qbo files. To convert all spreadsheets files from your file of personal records and online banking into the QuickBooks format. This becomes one of the best choices for small and mid-sized business financial management, tax filling preparations processing, and other finance applications.
Save Time, Reduce Errors, and Improve Accuracy
Dancing Numbers helps small businesses, entrepreneurs, and CPAs to do smart transferring of data to and from QuickBooks Desktop. Utilize import, export, and delete services of Dancing Numbers software.
Before Proceeding Forward, go through with these Preparations
Instant Conversion in Just One Step:

You can easily run the conversion process effectively, with just single click on it.

Advanced Security System:

Make sure you run this process on QuickBooks Desktop version only, without requiring any immediate access to your linked accounts.

Easily Utilization:

Straightforward, easy to understand, and easy to utilize even for new QuickBooks users.

Comprehensive Solutions:

You can easily process any kind of financial statements such as credit, bank and brokerage accounts.

Global Broadcasting:

Delivers both U.S. furthermore, European date organizes, and permits your decision of cash.
For Window Users, Convert CSV File to QuickBooks online with these followings steps:
When there is a need to make some new changes with CSV records, change to QuickBooks online version and import into CSV document.
The first thing to do is to locate the "Banking" option and just click on it
Go forward is to choose the "Account" and then hit your click on the "File Upload" button.
In your programming, you have to locate "Import statement" and "upload a bank file" or comparative links to make it possible to upload a created CSV file
Now, need to click on the "Browse" and choose "Created CSV file" and then click on NEXT
After that, select the "Account" in QuickBooks to import and go forward with NEXT click
The next thing is to do to get the confirmation about the "Mapping and Date format"
Date and the description columns must be preselected and make sure the account section must be select
Proceed further with Next button and survey transactions in QuickBooks online, before importing all transactions and click on next
Finish the import by on the following step. When the transactions are imported, you can audit and arrange them under the account.
With this Conversion, You can Run Many Functions all are Listed below:
You get access to extract transactions from the downloaded folder of .csv statements
Easy way to extract all transactions from excel.xls recorded files
Download transactions from banks or charge card organizations that don't bolster .qbo configurations
It makes all ways possible likewise you can extract all transactions even from the spreadsheet software files
Easy way to import all transactions from .csv proclamations into QuickBooks, regardless of how long back they go
Straightforwardly, import all transactions into QuickBooks
Run programmed changes as a feature of a content
The Convert Versions which are Applicable for CSV to QBO are listed below:
CSV to QBO.EXE – Full introduction for Microsoft Windows stages.
CSV to QBO.ZIP – Portable.ZIP document to be extricated, appropriate for any stage with Java (e.g., Microsoft Windows, UNIX, Linux, and others).
Meet with these System Requirements:
Windows or Mac OS (for Mac users)
Java must be introduced on your system
CSV to QBO Convert Compatibility
It is budgetary programming changes over CSV records to QBO documents that are good with the accompanying Intuit upheld renditions of QuickBooks.
QuickBooks Online Simple Start along with QuickBooks Online Essentials:
| | |
| --- | --- |
| QuickBooks Online Plus | QuickBooks Pro 2014 |
| QuickBooks Premier 2014 | QuickBooks Enterprise 2014 |
| QuickBooks Pro 2015 | QuickBooks Premier 2015 |
| QuickBooks Enterprise 2015 | QuickBooks Pro 2016 |
| QuickBooks Premier 2016 | QuickBooks Enterprise 2016 |
I hope the above information helps you to complete this conversion processing (CSV to QuickBooks online). After implementing or go through with the above pieces of information, you can share your experience in the comment section.
Accounting Professionals, CPA, Enterprises, Owners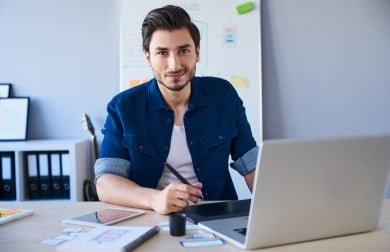 Looking for a professional expert to get the right assistance for your problems? Here, we have a team of professional and experienced team members to fix your technical, functional, data transfer, installation, update, upgrade, or data migrations errors. We are here at Dancing Numbers available to assist you with all your queries. To fix these queries you can get in touch with us via a toll-free number
+1-800-596-0806 or chat with experts.
---