QuickBooks accounting software have the function to perform which can assist us to extract the data in the excel spreadsheets from within the QuickBooks interface. QuickBooks accounting software gives us the facility that we can import excel spreadsheets format straightaway into the program using an "Add Excel Data" wizard & present it in the relevant section within QuickBooks, like as products, items, clients or seller. Create a spreadsheet and save it in Excel format, and then use the transfer wizard to help finish the job.
Save Time, Reduce Errors, and Improve Accuracy
Dancing Numbers helps small businesses, entrepreneurs, and CPAs to do smart transferring of data to and from QuickBooks Desktop. Utilize import, export, and delete services of Dancing Numbers software.
Create and Save Basic Spreadsheet
We are required to explain the details we want to include in the spreadsheet. Let's understand this with the help of an example, a client details spreadsheet might contain contact details, account numbers, along with the credit details. A product details spreadsheet might contain product name, wholesale and retail price details, along with the reorder details.
We can create the spreadsheet as we commonly do.
We need to save the spreadsheet in an Excel spreadsheet format.
If we are required to save a "Non-Microsoft" spreadsheet like Open Office in an Excel format, we need to choose the "Save As" option in place of "Save." Choose "Other Formats" to present a list of format options. Choose the "Microsoft Excel" option from the list and then choose "Save."
Creating a Spreadsheet with the help of obvious Steps:
You need to open the spreadsheet and then you can save the spreadsheet in the same format. In order to save a "Non-Microsoft" spreadsheet such as Open Office Calc in an Excel format. Then you need to select the "Save As" option in the place of "Save." Click on the "Other Formats" to display a list of format options. Then, you need to choose the "Microsoft Excel" from the drop down list and then select "Save."
How to Upload Spreadsheet to QuickBooks?
To upload the excel spreadsheet to QuickBooks we need to follow few steps.
From the QuickBooks main menu we need to Open the "File" tab. Choose the option "Add Your Excel Data" window by making the selection of "Utilities," "Import," and then "Excel Files."
After this the "Clients," "Sellers," or "Products/Items" category that reflects to the spreadsheet, and later we need to go to the location where we have saved the spreadsheet. Choose the spreadsheet & click "OK" to open a blank, formatted Excel spreadsheet from the QuickBooks. We required that "QuickBooks" spreadsheet to cut and paste details from the spreadsheet we have created -> cut and paste information from the spreadsheet into QuickBooks spreadsheet, one column at a time, then click "Add My Data Now." After this, to activate the transfer we need to Save the completed spreadsheet into the computer. Once the transfer is complete and if one prefer to delete the file can be deleted. Once the transfer is complete then there is one dialogue box will appear which includes the link to the particular location where we have transferred the spreadsheet information within the QuickBooks like the Vendor Center for a Vendors spreadsheet.
If we are required to look into the QuickBooks file where we have transferred the information. For example, if we have transferred a client spreadsheet, we can look this information in the "Client Job" tab of the client Center.
In this module we will also learn how we can easily export reports to Excel from QuickBooks Desktop?
Do you want to take your reports out of QuickBooks and examine them in Microsoft Excel? You can save reports as excel workbook. You can also save the file in CSV spreadsheets, or PDFs format.
Here we will see how to save QuickBooks reports so we can use them in Microsoft Excel.
How to Export a Report in QuickBooks Desktop for Windows?
Let's learn how to export a report in QuickBooks Desktop for Windows
In first step, In QuickBooks, we are required to go to the Reports menu and choose the option Reports Center -> after this, we need to find and open any report -> once the above two steps are done then we process to select the Excel on the toolbar. We can also select Print or Email to save the report as a PDF as mentioned in below screenshot.
After this, for creating a new Excel workbook, we are required to select Create New Worksheet. If we want to update an existing workbook with the data in the open report, we are required to choose Update Existing Worksheet. then, select the Browse option and then find the workbook on your computer. We also needs to be aware of that this will overwrites the existing workbook -> If we want to format the data in a specific way, choose Advanced option which is optional and depends on the requirement of the business.
We are required to note that the report must have less than 256 columns.
If a pop up message will display like this report has too many columns, do not worry, you just need to choose Advanced option and then, choose and uncheck the Space between columns checkbox, then select OK.
If we are required more columns then, we can always save the file as CSV instead of an excel spreadsheet.
Once all the above steps are completed and we are ready to export, we need to choose the OK option and to open the report in Excel, we are required to choose Export.
We can also get the updated reports while working in Excel. Do you know how? No worries, we will tell you, just follow us.
Once you export, you can get the updated version of the report from QuickBooks while you are in Excel.
However, this is important to know that whenever you update the report from the excel for the first time ensure that QuickBooks desktop is open. This will help you to set your permissions and preferences. Once it is done, even if the QuickBooks is closed, you can update the reports from excel.
Firstly, In Microsoft Excel, we need to go to the QuickBooks tab. Excel adds this automatically the first time you export the report -> Then, choose the option of Update Report to get the updated version of the report from QuickBooks.
Accounting Professionals, CPA, Enterprises, Owners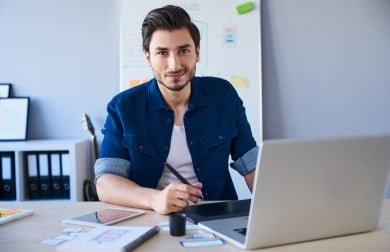 Looking for a professional expert to get the right assistance for your problems? Here, we have a team of professional and experienced team members to fix your technical, functional, data transfer, installation, update, upgrade, or data migrations errors. We are here at Dancing Numbers available to assist you with all your queries. To fix these queries you can get in touch with us via a toll-free number
+1-800-596-0806 or chat with experts.
---
Frequently Asked Questions (Faqs)
Can You use Excel While Using QuickBooks?
QuickBooks can open a formatted excel spreadsheet to show the reports of several accounts and calculations. Once you have entered all the required information, you can save the file and close as per your preference. An option to Add My Data Now will appear before you and you can choose accordingly. You can also review results and view Data in QuickBooks.
Can Excel be considered better than QuickBooks?
If you like the freedom to do whatever you want with your financial data, like update it at your leisure, change the formula of calculation or so on, then you can go with Excel. If all you want to do is to simply (or quickly) input your financial records, QuickBooks is the best choice for you. If you are looking for sophisticated data presentation, intricate graphs and charts, use Excel. QuickBooks only has graphs that can specify facts and figures for accounting.
Is Excel better than Accounting Software?
Accounting software can handle all the calculations for you, and does it properly with accuracy. Excel spreadsheets are very impressionable for frauds because changing information on it is a piece of cake. Plus, it will not be easy to track who's been making the changes, whereas accounting software maintains an audit trail.
Is QuickBooks Worth the Money?
Despite several drawbacks, QuickBooks has some great things to count for. Such worth full features include strong reporting, multiple currencies entries, customizable invoices, inventory capabilities and over 650 integrations. Several of the customers believe the sheer mobility of QuickBooks is entirely worth the upgrade with all the integrated features and programs.
Difference Between a Spreadsheet and a Worksheet?
The worksheet is a single page of spreadsheet or a page in Excel, where you can write, edit and calculate data. On the other hand, the collection of such pages is referred to as a workbook.
What are the Steps to Create a Spreadsheet?
Following are the steps to create a new spreadsheet:

Open Microsoft Excel.


The new button will be in the Start menu. (Windows).


The app will open to a screen. that allows you to create or open. a workbook.


Name your columns.


Enter your items on each row.