Have you posted an incorrect journal entry by mistake and now worried about your incorrect books of account and financial position? Learn how to delete a journal entry in QuickBooks Online.
Well, there is no need to be worried, if you are using QuickBooks online as your accounting software. You can correct the journal entry by deleting it permanently or reversing it as per your requirement. You can also go for editing journal entry if you can easily do so without impacting other accounts.
You need to ensure that whenever you Post a Journal Entry you take do it with the help of your business accountant to avoid mistakes. But sometimes, mistakes happen, as we are humans, in that case, you can refer to the sections ahead.
Process steps for Deleting a Journal Entry in QuickBooks Online
If you have posted an incorrect journal entry by mistake, you will have to correct it to make your books of accounts accurate. For this, you have two options, you can either go for deleting the entry altogether, or you can also reverse it to correct the books. Let us first discuss the process of Deleting the Journal Entry in QuickBooks Online:
Deleting a Journal Entry in QuickBooks Online
For permanently deleting a journal entry in QuickBooks Online you can follow the below steps. But before that it is recommended that you check twice that you need to delete the entry as it will impact accounts and financial statement.
Step 1. First of all, You need to open QuickBooks Online and then click on Gear icon i.e., settings.
Step 2. After clicking on settings, Click on Chart of Accounts and locate the account that you created the journal entry for. The journal entry that you wish to delete now.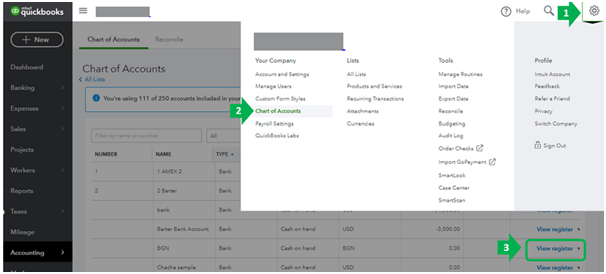 Step 3. After that, you need to click on Account history and find the same journal entry is the account register. Ensure that the word journal is in the reference column or type column.
Step 4. In this step, you need to select the journal entry to expand the view and click on Delete.
Step 5. After clicking on delete click on Yes to confirm the process.
Now if you do not want to permanently delete a journal entry, you can also go for reversing it. But you need to aware of the fact that QuickBooks will create a new Journal Entry to balance the accounts. You can follow the below steps to reverse a journal entry in QuickBooks Online:
Step 1. At the initial step, Open QuickBooks Online and click on settings (gear icon) and then click on chart of accounts.
Step 2. Now locate the account that you created the journal entry for and go to the Account history.
Step 3. Now in this step as you did for deleting the entry, Go to the journal entry in account register and word "Journal" should be mentioned in Reference no. or type column.
Step 4. In this Penultimate step, Click on Journal Entry to Expand its View and click on Edit.
Step 5. After clicking on Edit, Click on Reverse and Save lastly.
After the QuickBooks Create New Entry in lieu of Reversed Entry to Balance the Account, you should be aware of the below facts regarding the new entry:
The new Journal Entry created by QuickBooks will have Original Journal no. and 'R' against the Status, Which means it is reconciled.
It would be dated the First Day of the Month Following the Original Journal Entry Date.
It would be having the same information like Account, Name, Description as it was there in the Original Journal Entry that you reversed.
Now I think when we are well aware of the process of deleting and reversing the journal entry as required. Therefore, we can safely move towards the frequently asked questions by users. These questions and answers will further help you out in understanding various queries that generally comes up around the topic.
Accounting Professionals, CPA, Enterprises, Owners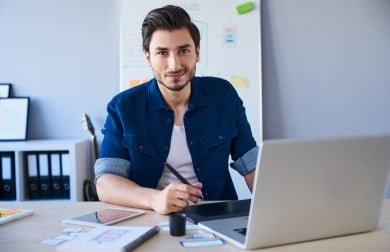 Looking for a professional expert to get the right assistance for your problems? Here, we have a team of professional and experienced team members to fix your technical, functional, data transfer, installation, update, upgrade, or data migrations errors. We are here at Dancing Numbers available to assist you with all your queries. To fix these queries you can get in touch with us via a toll-free number
+1-800-596-0806 or chat with experts.
---
Frequently Asked Questions (Faqs)
Please can you List Down the Process to Delete Multiple Entries in QuickBooks Online?
Start by opening the QuickBooks Online and go to the banking menu option. Now select the account on which you want to perform the batch delete action, and then click on the tab for review purpose. After that you need to mark the multiple entries/ items that you want to delete and then click on the button batch actions and then click on exclude selected option. Now click on the 'excluded' tab and mark all the transactions once again and click on the batch action button. After that, click on delete to delete the multiple entries in QuickBooks Online account.
Can you List Down the Steps to Delete all the Transactions in QuickBooks Online?
You can do so by using purge the data option. For this you need to first enter your credentials and log in to your QuickBooks Online accounts. Now you go ahead and change the URL to include/purge company. Now on the next screen you will find the summary of the items to be deleted. Now you need to type 'Yes' once the data gets deleted and then click on Ok. Now click on 'Wipe data' once the selections are complete. After the deletion of the data is completed, you will be redirected to your home page.
How can I clean up old Transactions in QuickBooks, can you List down the Steps?
First of all, click on introduction, choose the file > utilities and click on condense data command. Now select the transactions before a specific date radio button. After that, specify the remove transactions before date, now click on next when you finish specifying which transactions QuickBooks should remove and specify how transactions should be summarized.
How can we fix Uncleared Transactions in QuickBooks Online?
First of all, open QuickBooks, go to expenses and choose vendors. Now choose the vendor's name and locate the expense transactions. After that change the account information in category under the transaction and click on save and close.