Did you know that you can open the QuickBooks files without using the QuickBooks program easily?
In this article, you get to know how it can be possible. How many types of files are used by QuickBooks and what are their purposes. Also get to know the steps to open these QuickBooks files without QuickBooks.
Save Time, Reduce Errors, and Improve Accuracy
Dancing Numbers helps small businesses, entrepreneurs, and CPAs to do smart transferring of data to and from QuickBooks Desktop. Utilize import, export, and delete services of Dancing Numbers software.
The process with whole steps for each file to open it without using QuickBooks is mentioned here. You have to follow it to open it into your computer to fetch the data from the files.
QuickBooks has different extensions for different files like .QBW, .QBB, .QBM, .QBX, .QBA, .QBW.TLG, .QBA.TLG, .QBY, .IIF, .ND, and .DES. But here we have discuss about the .QBW, .QBB, and . QBX file.
What is a QBB File (QuickBooks Backup Files)?
QuickBooks backup files (.QBB) are classified by Intuit according to the information they contain: All of the information currently stored in your company file is saved in a backup. Your accounting information, templates, letters, logos, pictures, and related files are all included in this (QuickBooks Statement Writer, Cash Flow Projector, Business Planner, and Loan Manager). It does not, however, support your payroll forms. Keep backup copies of QuickBooks available in case of an audit or as a failsafe in case your main company file becomes corrupted or lost.
How to Create a QBB File?
First, You have to click Create Local backup.
Next, You have to make sure the radio button is next to Local backup is selected in the new window, and then you have to click Next.
In case a new window appears called Backup Options then you have to click Browse and then to save your backup file you have to choose a location.
Lastly, Click Ok.
How to Download a QBB File?
First, You have to open a web browser and then you have to go to your bank's website
Then, By using your normal process you have to sign into your bank account.
As a QuickBooks Web Connect (.QBO) file you have to download your transactions.
How to Send a QBB File?
Start by opening QuickBooks. Then you have to go to File, then go to Backup Company then you have to Create Local Backup.
Verify that Local Backup is selected.
Then you have to browse to save the file somewhere easy to find.
As defaulted leave all backup options.
Using a secure portal send to your CPA/tax prepare.
Where to Find QBB File?
Find Your Backup File inside the I:/drive.
You will see a QBB File Extension.
Your file type will be listed as QuickBooks Company Backup File.
How to Restore QBB File?
Begin by opening QuickBooks.
Then you have to select the File menu and then Open or Restore Company.
According to the file's type, restore it: Computer Company File (.QBW) Select Next after choosing Open a company file. Select the company file after opening the relevant folder. After choosing Open, type the password.
Steps to Open Different QuickBooks File without QuickBooks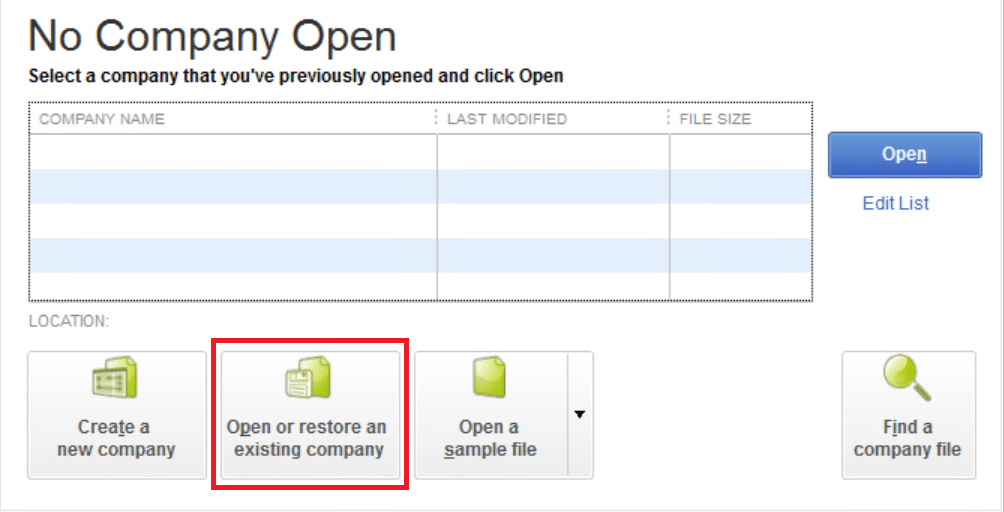 Here we have provide the solutions to open the open .QBW, .QBB, .QBX files without QuickBooks. But before going the this procedure, you want to know the difference between these three important QuickBooks Company file.
Types of File Used by QuickBooks
There are 3 types of QuickBooks file that are as follows:-
QBB File: This is the Backup file type of QuickBooks. It is the normal backup file of your QuickBooks data. All your data is stored in the backup file with .QBB file extension.
QBX File: It is the Accountant's copy file. This has all the accountant's copy with .QBX file extension that is used into your QuickBooks account.
QBW File: This file extension is the company file of QuickBooks that has a very important role in QuickBooks. It stores the company data, images, letters, logos, and more things.
How to Open a QBB File without QuickBooks?
QBB file is the created backup file of QBW file, It' is important than the QBW file. Follow the steps to open this file without QuickBooks.
In your computer, Open the QuickBooks Desktop
Now, Open the Company file into your QuickBooks account
Click on File menu option
Select option Open file
Further, If you are not able to find the file
Search for the company file having .qbb extension
Select the option Switch to Single-User Mode from File menu option
Click on File option again
Select the option Export
You have to click on the send report to the New Excel spreadsheet
After that, click on the OK button
You see that the QuickBooks company file opened in the Excel spreadsheet
Go to the File menu of Excel sheet
Select the option Save as to save the file in excel format into your computer
Mention the file name and then select the location where you want to save it
Then click on the Save button.
How to Open a QBX File Without QuickBooks?
The QBX file is the accountant's copy that opens in the QuickBooks only. If you want to open it without QuickBooks software then you have to convert it to another extension. To open a QBX file, convert it to a QBW file. The steps for conversion and then opening the file is as follows:-
Go to the QBX file
Then right-click on it and select Open with option
Now choose the Excel option to open the file
If this won't work then open the Excel spreadsheet
Then go to the file menu
Click on the option Import
Select option from other sources to open the file
Go to the import page and select the .qbb file
Convert QuickBooks file to excel to continue
Check for the file with the QBB extension and try to open it.
How to open QBW File without QuickBooks?
QBW (QuickBooks for windows) is an important file for QuickBooks, combined with the QuickBooks money management software to store the letters, images for your company, and the financial data also.
Go to Start menu
Then locate Intuit folder and click on it
It opens up in the start menu itself
Then click on the QuickBooks to open it
When QuickBooks open up then enter the credentials if asked to log in
Select the excel file that you want to export from the QuickBooks
You have to click on the customer, vendors, and employee option that is at the top of the window
Click on the Customer Center
Select the excel from the top of the screen then In excel sheet the QBW file is imported
Choose Export Excel option and after that you have to click on the export after saving the file
Use the latest version of MS Excel to open the QBW file easily without using the QuickBooks software
When the file import is done completely, click on the Data tab
Click on the Other Resources option
The QBW file is visible in the window so open it directly from there
Search for the file in window then also search for QBW file outer than excel file
After that, when you are done with file location
Click the new QBW file and now it is opened instantly without using the QuickBooks program.
You get the information for how to open a QuickBooks file without using QuickBooks software. There are 3 file types that are commonly used and most important. You must know about these file types used in QuickBooks. Also, know about how to open it if something happens to your QuickBooks account. These cases like errors, crashing, not working, not responding, stuck somewhere, or many other problems.
For any other query or issue, the QuickBooks helpdesk team is here to help you all around the clock. So, you can connect and get your solutions and answers whenever required.
Accounting Professionals, CPA, Enterprises, Owners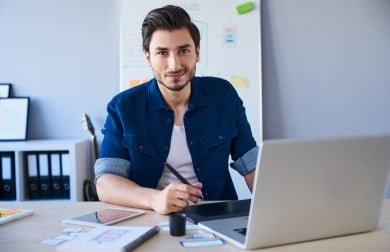 Looking for a professional expert to get the right assistance for your problems? Here, we have a team of professional and experienced team members to fix your technical, functional, data transfer, installation, update, upgrade, or data migrations errors. We are here at Dancing Numbers available to assist you with all your queries. To fix these queries you can get in touch with us via a toll-free number
+1-800-596-0806 or chat with experts.
---
Go Through with Tutorial Video
---
Frequently Asked Questions (Faqs)
Why Convert a QBX File to a QBW file?
The QBX file is not accessible until you change it to the QBW or QBA file that are regular files to QuickBooks. These files QBW and QBA can easily be opened without a QuickBooks account. So to open the QBX file you must convert it and then open it using an Excel spreadsheet to access the data. After conversion, you can easily access it and also modify the file.
Why open the QuickBooks File without QuickBooks?
There are many reasons to open QuickBooks files without QuickBooks. These reasons are like:-

No QuickBooks software but want to modify the file.


QuickBooks is corrupted.


QuickBooks not working or responding.


You have to send a file to someone on urgent basis after modifications.


Someone sent you the file in QuickBooks format.
So, there are many more reasons like this. You can easily do it without any problem.
Why do all these Files Open up in the Excel Spreadsheet?
These files have the data in the table format that have rows and columns in it so it opens up in the Excel spreadsheet. The data is related to the finances like sales, transactions, orders, purchases, bills, taxes, payroll, etc. All the lists and transactions related data are in these files. So these things are shown up in tabular format that is why it opens up in Excel so that you can access, modify, and use it easily.