Upgrading QuickBooks is simple. To upgrade all of your files, you only need to install or subscribe to a new version. Downgrading is more difficult, though. Both opening files from a 2019 version of QuickBooks into a version you purchased a few years ago and using a Save As an option to reduce your files to make them compatible are not options. Going back to an older version of QuickBooks online is much simpler if you have upgraded it, but the process isn't completely foolproof. Let's go through this article and know how to convert QuickBooks files into an older version.
Make your conversion
Discover if your conversion is possible and what it costs. Get your quote!
Accessing Data using an Older Version of QuickBooks
It is not possible to open or convert a file that was saved in the most Recent Version of QuickBooks to a format that is compatible with an earlier version of the software. You must open a backup file created using an earlier version of QuickBooks if you want to use that version. For example, you must open a backup file from 2017 in order to use QuickBooks 2017. Naturally, You won't be able to access any updates that were made after you switched to the most recent version of QuickBooks. In QuickBooks, select Open or Restore Company and then restore a Backup Copy to access a backup file. When asked, give the restored file a new name and select a folder to save it in before clicking save when you have located the backup file.
The Downgrade QuickBooks Subscription Plan is Available
You can change back to the QuickBooks version you previously used if you upgraded from a more expensive version. However, you must first plan this because some of your existing features could not work with your older version. You should take into account the following:
Losing Connections with other Apps.
Losing Recurring Transactions.
Your Subscription Loses any Discounts that have been Applied.
Losing Some Users Support.
Inventory Tracking is being Lost.
Losing Multi-Currency.
Review the QuickBooks features you presently have and compare them with the plan you want to downgrade to. It might not be worthwhile to upgrade to QuickBooks if the previous version lacks the features you require.
When it comes to upgrading QuickBooks software, it is generally advisable to opt for the latest version. However, there are instances when businesses may require the use of an older version. In such cases, users need to restore the previous version from the QuickBooks backup folder. It is important to note that during this conversion process, users must pay close attention to their internet connection to avoid encountering any errors. The speed of the conversion largely depends on the quality and stability of your network connectivity.
To proceed with the necessary steps, navigate to the Settings menu and locate the "Accounts and Section" field.
It's important to ensure that all your financial data is up-to-date, so select the "Billing & Subscription" option.
From there, Choose the "Downgrade" option and proceed to click on the "New Plan" button.
Take a moment to review the features that will be lost once you have downgraded your QuickBooks. This step is crucial to understanding the changes that will occur.
Once you have considered the consequences, click on the "Change Plan" button to finalize the process.
Losing User Support
QuickBooks supports different numbers of users in different versions. You must first make sure you won't lose some users' ability to log in before downgrading. 2019 supported users include:
Two accounting firms and one billable user are included in QuickBooks Simple Start.
Three billable users and two accounting businesses using QuickBooks Essentials.
Five billable users and two accounting companies are using QuickBooks Plus.
25 billable users and three accounting businesses using QuickBooks Advanced.
Before making the change, You will need to delete the users from your current plan if the plan you are downgrading to doesn't handle the number of users you now have.
Other Important Features You may Lose After Downgrade QuickBooks Company File
Recurring Transactions: If you currently use recurring transactions, you will need to track scheduled transactions manually if you switch because these are not included with QuickBooks Online Simple Start. You must log into QuickBooks and turn off, or pause your recurring transaction templates before downgrading.
Third-Party Apps: You should review these before downgrading if you have connected QuickBooks to other apps. In QuickBooks, you have to open the My Apps tab to look at what other apps you have that are connected to your QuickBooks account.
Multi-Currency: Multi-currency is not supported by QuickBooks Online Simple Start. You won't be able to downgrade to Simple Start if you are using this feature.
Inventory Tracking: Inventory tracking is currently only supported by QuickBooks Advanced and QuickBooks Online Plus. You have to deactivate your inventory items before switching in case you are changing to another version.
Downgrading Your QuickBooks Subscription
Sign in to QuickBooks Online using your admin account once you have decided to downgrade. Before you make the change QuickBooks will inform you of the features you will lose. To downgrade:
Begin by selecting Settings, and then you have to select Account and Settings.
Then you have to select Billing and Subscription and make sure your payment information is up-to-date.
Now you have to select Downgrade and then you have to choose the plan that you want. You can log in at qbo.intuit.com/app/changeplan to select a plan in case you don't see the downgrade option.
Then read the list of features you will lose.
To make the necessary changes such as turning off Recurring Transactions you have to follow the onscreen prompts.
After that, To finish the process you have to select Change Plan.
You will have to wait 24 hours before this option will be available if you want to go back to your previous plan. Use the same steps that are mentioned above, once the wait time is over, and then select the Upgrade option instead of Downgrade.
Restore Backup of Company File in QuickBooks Desktop
When you perform a restoration, QuickBooks creates a new company file (.qbw) from the backup company file (.qbb). You will need to transfer your backup company file to your local hard drive first if it is currently on an external device like a USB or a hosting service like Box. Afterward, follow the following instructions.
Open or Restore Company which can be found under the File menu in QuickBooks.
Choose Restore a backup copy and then click on Next button.
Now you have to select Local Backup.
Search for your computer for the backup file of your business. It should be resemble in this format: [Name of your business] .QBB.
The location of your restored company file will be depends on the folder which you choose.
Next, Choose Open button.
Open or Restore Company can be found under the File menu in QuickBooks.
Select Save button and then choose the one that best suits your needs. In case if any notifications appear warning you not to overwrite your data. If you're not sure you want to, avoid overwriting anything.
Steps to Convert QuickBooks File to An Older Version
In comparison to older versions of QuickBooks, Newer Versions offer Improved Features and bug fixes. You must also update your old company's files if your software has been upgraded. There is a feature in QuickBooks that will take care of this for you. It is simple to update your company file for usage in a newer version of QuickBooks, but you must be the admin user to carry out the update.
Different QuickBooks versions compress backup files differently.
Instead, the following steps are required to be followed:
Total time: 10 minutes
Step 1:
Firstly Open QuickBooks. Then you have to click on File and then you have to click on "Open or Restore Company".
Step 2:
Then you have to click on the Open a Company File option and then click on the Next button.
Step 3:
In the dialogue window, look through your company files until you locate the outdated QuickBooks company file. To open this file, double-click on it.
Step 4:
Read the details for updating your company file that is supplied. In order to confirm that you understand that changing the file will make it unusable with previous versions of QuickBooks, check the box at the bottom of the information screen.
Step 5:
To Update Now, You have to click. You will be prompted by QuickBooks to make a backup of the previous file. To build the backup, follow the steps.
Step 6:
Your company file will be loaded into the new version of QuickBooks when you click Yes in the dialogue box that opens.
Downgrading QuickBooks Company Files: Alternative Solutions
A business's or a person's needs and requirements may alter over time. It becomes important in these circumstances to downgrade, which is not only more cost-effective but also more suitable for you.
The following steps will guide you through the process of downgrading the QuickBooks company file
Step 1: Create & Restoration of the Company File Backup
Restoring a QuickBooks company file from a local backup overwrites corrupted company data with the data from the backup.
Create Backup of the Company File
Activate QuickBooks Desktop.
Click on the File tab.
Now you have to select switch to single-user mode.
Again, navigate to the File tab.
The Backup Company option should be selected.
Select Local Backup which is to be created.
Select Local Backup from the prompt that appears you on the screen.
Click on the enter key.
Ideally, you are now at the Local Backup Only area.
Select Browse tab.
Click on the place where you want to save the copy of your company file that you want to save. This location ought to be simple to remember and reach.
You can choose that how many backup files are to be created.
The software will periodically review your company file in order to make sure everything.
Press the OK button.
Now you have to click on the Save it Now button.
Click on Next.
The program will show a confirmation text after creating the backup files.
Restore a Backup Company File
If you want to restore a QuickBooks company file from a local backup, then you have to click on File.
Now open or Restore the Company from the menu bar.
From a backup copy, you have to restore your data in this case.
Click on the Restore a backup copy then.
To continue click on the Next option.
Step 2: QuickBooks Desktop is to be Downgrade
QuickBooks License Manager simplifies the process of converting to an older version of QuickBooks Desktop. In order to achieve this, follow these steps:
First you have to purchase the version which you want to downgrade to by going to the official Intuit website.
Open QuickBooks once the above step is finished.
Choose the Help tab.
Click on the Manage My License tab.
Select the QuickBooks year version by pressing the Switch to button.
To authorize this action, you must right now provide your valid License Number and Product Number in the corresponding fields.
Press the OK button.
Now you will observe QuickBooks going through a conversion process.
On your PC, now you can access the most recent version of QuickBooks.
Alternate Step: Switch from QuickBooks Desktop to QuickBooks Online
In addition to QuickBooks Desktop, QuickBooks Online is another option worth exploring if you're considering converting to an older version. There are over 300 applications that it integrates with and it is easy to use. In addition, there is a lower risk of data file corruption compared to the desktop version. Switching to QuickBooks Online is as simple as following these steps:
First you have to install the most recent version of QuickBooks Desktop.
Now check your application for the following two things:

Create a backup of the company's files.
Verify that the company file size and name of the company, do not exceed the allowed length.

You must then provide your Administrator credentials to access QuickBooks. This will assist you in giving the orders.
Activate the Company tab.
Select Export Company File to QuickBooks Online button from the menu.
For the conversion to start, tap Start your Export button.
Launch QuickBooks Online in your web browser.
Now, Log in the system as the Administrator by using credentials.
Now you have to select the Choose Online Company button.
Select the pertinent corporate file.
Press the next button.
You must input Agree in the provided field.
Select Replace from the menu.
In the end, click on Yes button, to go ahead and replace the data.
Re-click on Replace.
Now you can start QuickBooks Online as soon as the process is finished.
Although the steps that are mentioned above are clearly listed and are easy to understand, it is quite possible that you might face any issues during the process of converting the QuickBooks file to an older version. In case you face any issues or have any questions then you can connect with Dancing Numbers team via LIVE CHAT.
Accounting Professionals, CPA, Enterprises, Owners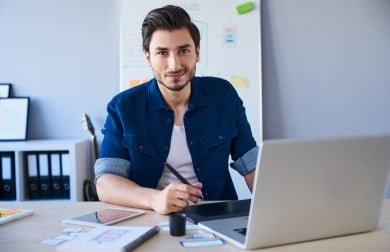 Looking for a professional expert to get the right assistance for your problems? Here, we have a team of professional and experienced team members to fix your technical, functional, data transfer, installation, update, upgrade, or data migrations errors. We are here at Dancing Numbers available to assist you with all your queries. To fix these queries you can get in touch with us via a toll-free number
+1-800-596-0806 or chat with experts.
---
Frequently Asked Questions
How to Convert Old QuickBooks Files?
• Select Company Operations from the File menu.
• Select next after selecting Convert from Previous Version.
• Then you have to select the Previous Version of QuickBooks Desktop Point of Sale that you are converting from after entering the Company Name for your converted data file.
Can You Downgrade QuickBooks 2022 to 2021?
After using QuickBooks Desktop for a while, you could find that a different version is required to meet your business demands. You can add multi-user seats, downgrade to a previous version, or upgrade using the license manager. These are your options based on your current version.
Can I Still use QuickBooks Older Versions?
Intuit no longer offers support for versions that are older than three years. They will be of little to no help if you have issues with the program. On Windows 10, older versions of QuickBooks might not run.