QuickBooks software program has specially been designed for small businesses to simplify the accounting operations. This way business accounting saves time and money and all the petty and time consuming tasks are taken care of by this program. Implementing software that offers business growth and perfect future plans for the business. Installing this software can be a very easy process as it involves very few and simple steps. Not only this, it also comes with different instructions for Desktop and Mac. Here we will discuss about how to Fix QuickBooks User is Already Logged into the Company file Error.
Save Time, Reduce Errors, and Improve Accuracy
Dancing Numbers helps small businesses, entrepreneurs, and CPAs to do smart transferring of data to and from QuickBooks Desktop. Utilize import, export, and delete services of Dancing Numbers software.
However, at times, you may come across some issues that can create problems in log into the software. There can be the possibility of an issue with your current setting of system configuration. You also need to ensure that your browser has the JavaScript and cookies enabled with proper settings. If the issue is still persisting, you can always consider the obvious and the best option of clearing your cache and cookies. Then as per the recommendations, you should restart your computer, or you can also choose to try using a different browser. Clearing caches and cookies always does the trick.
To understand the issue better, it is best to know the issue itself inside out. You will also start to log into QuickBooks and you may receive the error message showing "User is already logged into the Company file". In some of the instances, you may be logged in as an admin user and then force and switch the user's account in the new setting of single user. With this, you will be able to push off other logged-in users and via the QuickBooks Messenger in older versions.
Causes for the QuickBooks Log in Error
As a QuickBooks user, you may encounter this error message due to these below-mentioned reasons:
Steps to Fix QuickBooks User is Already Logged into the Company file Error
When this happens you would want to have everyone else log out of the QuickBooks program. And, the next step is to proceed with ending QuickBooks processes or services on the computer serving as your QuickBooks Server hosting the Company file. In order to do this:
1. The very first step is to Log-in as the Administrator to the system that has been serving as the QuickBooks Server hosting the Company file.
2. There is another set of steps that will resolve any of the login issue you might be facing with QuickBooks or company file access:
It is recommended to follow these below mentioned step for resolving the issue:
If you are unable to get to the QuickBooks online sign-in page or you are unable to locate the webpage, you will get error messages when attempting to open the company file: Webpage cannot be found, Error 404: File Not Found, or QuickBooks Online is currently unavailable. There are three steps that can be taken to resolve the problem. After this you need to follow the recommended steps in the given sequence and after each step try to sign in. If you are successful to log in no need to follow the further steps else you move on to the other steps.
At any point, you feel that your issue is not resolved or you need some sort of assistance. You can always fill out the requisite form available on the official website of ours.
Accounting Professionals, CPA, Enterprises, Owners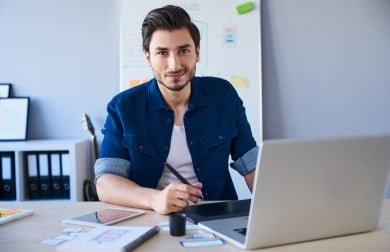 Looking for a professional expert to get the right assistance for your problems? Here, we have a team of professional and experienced team members to fix your technical, functional, data transfer, installation, update, upgrade, or data migrations errors. We are here at Dancing Numbers available to assist you with all your queries. To fix these queries you can get in touch with us via a toll-free number
+1-800-596-0806 or chat with experts.
---