QFX to QBO Convert is considered to be a single step information interpreter to change over from QFX design. Use QBO to QFX to convert when you want to bring all transaction data into QuickBooks and are just ready to download the QFX position from your bank or any financial institution. QFX to QBO Convert can likewise be used to import security autonomous business transactions into QuickBooks, which doesn't typically peruse speculation accounts.
Save Time, Reduce Errors, and Improve Accuracy
Dancing Numbers helps small businesses, entrepreneurs, and CPAs to do smart transferring of data to and from QuickBooks Desktop. Utilize import, export, and delete services of Dancing Numbers software.
What is a QFX File?
"Quicken Financial eXchange" is the meaning of the file extension QFX. It is related to Quicken, a well-known money management tool created by Intuit. QFX are data files that look like IHX, PMR, and SPO kinds in many ways. For storing and giving out financial data, they are standard yet proprietary formats. Some account data can be exported by several financial institutions in QFX format, which can then be saved straight in Quicken. Double-clicking on such a file is the simplest way to open it. To update or open them, you need the appropriate application, though. The applications Fund Manager, Home Budget, and Intuit Quicken may all be used to open QFX files.
It is a format for financial data that is used to import information into the Quicken accounting software. Various information records in a standardized format, including transactions and account balances, may be included in QFX files. Whatever the case, Quicken still uses a proprietary file type called a QFX file. Various financial institutions, including banks and credit card providers, can produce QFX files. Using Quicken's Web Connect feature, you may quickly download them from the internet.
The Quicken software is created easily so that the end-user may import his banking information very easily, and the programs are made so that the end-user can easily communicate with his financial institution. The end user must log in before the files can be downloaded. The only method of downloading is done manually. Because the file format and QFX file format are comparable to each other and their structures are also similar.
What is a QBO File?
One of the several file types used by the QuickBooks software is QBO files. An electronic bank statement that was downloaded from a financial institution's website is included in the QBO file. A QBO file is known as an Online Bank statement file. A business that makes accounting software in America called Intuit was created by QuickBooks. QBO file is used by QuickBooks and it is mainly used for personal finances and small businesses. From your online account, you can download electronic statements. This is mainly used to synchronize and import bank statements on a local computer.
QuickBooks also features several web-based capabilities that made possible bank transactions such as online banking assessments, bill payments, and payroll functions. The online functionalities of QuickBooks are closely tied to QBO files.
Learn How to Convert QFX to QBO?
To begin the process, make sure you set your QuickBooks account data and date groups with the Settings button. The most important thing is to select the FID (Financial institution Duty) file. In any case, your bank has not any record file, which indicates that it is supported by QuickBooks accounting software. After that, you have to choose the FID of some other bank as a workaround.
Either intuitive your QFX record into the converter drop zone or you can go with the Convert catch to choose that specific document to change over. This will raise a standard record chooser. Explore to the folder containing your .qfx document, select the record, and afterward select the Convert to QBO button at the base of the document chooser. This will run the converter and make your .qbo record in a single step. The .qbo record will be made in a similar folder as the .qfx document, and utilizing a similar document name yet with a .qbo augmentation.
About Installation Processing
Microsoft Windows fully introduce: To run with the process, download the QFX to QBO.exe for Windows, spare the document to your system, and then run the installation program by double-tapping on the file. If you don't have Java in your system it will be naturally downloaded during the installation process running.
Mac OS X full introduction: For Mac users, Download QFX to QBO.dmg for Mac OS X, spare the document to your system. You have to locate the document in the download region, open it by double-tapping, and then run the app by double-tapping it. If you don't have Java it will be consequently downloaded during the installing process.
Entering License Information: To enter the permit string physically from inside the program select and copy the license code to get the full permit code.
Before Proceeding Forward QFX to QBO, Follow These Guidelines
There are two activities before running QFX to QBO Convert:
The first thing to do is to create a QFX document. More often than not this will be downloaded from a bank or business site, or maybe made by another product application.
Get the record number of the QuickBooks account into which you need to import transactions. In any case, if you are making another record, then any number will do the trick. In that case, you want all selected transactions into a current record. QuickBooks will coordinate the record numbers, and you will need to bring them into the right record.

Firstly, Running QFX to QBO Convert
On Mac OS X or o window version, hit double-click on the QFX to QBO Convert icon.
To Running QFX to QBO Conversion
For Windows or Mac OS X system, hit the double-click on the "QFX to QBO convert" icon.
Now, hit the run "QFX to QBO" convert button. To proceed further, go to the window and click on the start menu and click on it.
Setting Dialog
To bring up the settings wizard, you can prefer the "Settings" button. The wizard opens a query that comes with the vast majority of conversations. The settings dialog is full of additional options. You also have the option to switch back and forth in-between the wizard settings and complete dialog.
Hit your first click on the "Account Type" from the pull-down menu. Then choose the right accurate for the .qfx file. All options regarding bank or Credit Card options under the drop-down menu. Normally, you find the same kind of input .qfx file, but there are chances to find new changes.
Additionally, you find information into three pieces of account that may be indulged in to the .qbo file when it is made. The critical issues usually found in the QuickBooks FID that there are four to five-digit numbers that QuickBooks utilize to identify the report of financial institutions. It will provide access to FID over the network to read the data in the .qbo files that it must be accurate, valid, or not.
Choose the "Lookup" option from the dialog box and it will raise a window with all the QuickBooks Financial Institutions that are recorded for that sort of record. Type a few or the entirety of the name of your money related organization into the pursuit box at the top to look inside the rundown. Look down the rundown to discover your bank and select it. The bank URL is likewise included to help settle vagueness if your bank has a name that is like different banks.
Bringing QBO Records into QuickBooks
The most effortless approach to import the QBO record is essential to double tap it from Windows Explorer or Mac OS X Finder. You can likewise peruse the QBO record while running QuickBooks. The steps are:-
Just select File menu.
Then starting from the pull menu select Utilities.
Go forward with Import, and afterward Web Connect File.
This will raise the standard File Open discourse.
Select the document, and afterward select Open.
The transactions ought to be added something extra to QuickBooks.
QFX to QBO Convert will just show those FID's that are recorded as having the option to import Web Connect documents, so if you don't see your bank or financier, QuickBooks won't acknowledge Web Connect documents from that monetary foundation. Additionally, even though a bank might be recorded, QuickBooks may even now give this blunder. That issue appears to be for the most part to happen with little banks; maybe they didn't remain current with QuickBooks.
How to Save the QFX to QBO Conversion File?
After QFX to QBO Convert has run, you may wish to spare the log data to a record. Select the Save Log button. This will raise a File Save discourse. Determine a record name and select Save. To clear the log data select the Clear Log button.
I hope the above information helps to figure out the QFX to the QBO issue. The given data will make an easy way to accomplish this conversion process. We glad to know, is this information helpful to you or not, leave your comment in the comment box.
Accounting Professionals, CPA, Enterprises, Owners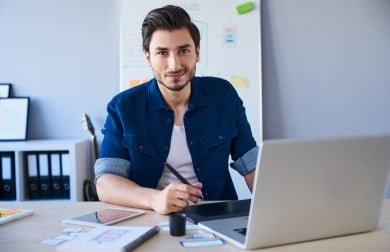 Looking for a professional expert to get the right assistance for your problems? Here, we have a team of professional and experienced team members to fix your technical, functional, data transfer, installation, update, upgrade, or data migrations errors. We are here at Dancing Numbers available to assist you with all your queries. To fix these queries you can get in touch with us via a toll-free number
+1-800-596-0806 or chat with experts.
---