PandaDoc is a comprehensive application that makes it simple and quick to create, edit, send, track, and eSign documents. Use PandaDoc to create proposals, quotations, and contracts that appear professional and are free of errors. With unlimited eSignatures, reusable templates, in-app editing, CRM connection, and round-the-clock live assistance, you can close more business. The typical PandaDoc user gets a 20% improvement in closed rates and creates and submits a document in under 4 minutes. You can Join the 45,000+ companies using PandaDoc to streamline document workflows, accelerate pipelines, and close more sales.
Save Time, Reduce Errors, and Improve Accuracy
Dancing Numbers helps small businesses, entrepreneurs, and CPAs to do smart transferring of data to and from QuickBooks Desktop. Utilize import, export, and delete services of Dancing Numbers software.
PandaDoc has an appealing user interface that makes it simple for users to swiftly generate and transmit documents. It provides a drag-and-drop document builder to make adding and editing content simple. PandaDoc is a fantastic collaboration application that enables numerous team members to collaborate on the same document at once. To facilitate cooperation, it also provides tools like commenting and document version tracking. PandaDoc has several other platforms and technologies that it may be used with, including Salesforce, HubSpot, and Google Drive. Because of this, integrating document workflows with other business processes is simple.
It offers some greater features than its rivals (including masked fields, a function for creating proposals, the ability to attach files to documents, and a website for verifying signatures with each agreement). PandaDocs provides essentially the same service as DocuSign, except it has several more capabilities and is much less expensive.
To automate document signing, PandaDoc provides three paid eSign plans and a free eSign plan. Plans with unlimited documents and eSignatures start at $19 per user per month. You can even quicken your evaluation with a 14-day free trial. To find the best pricing option for you and your company, be sure to speak with the sales staff if you require more users.
About QuickBooks Desktop and Online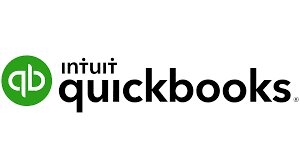 With an Internet connection, QuickBooks Desktop's Bank Feeds online banking function enables you to automatically download bank transactions. Following that, finish reconciling your bank accounts. QuickBooks Desktop offers both automatic scheduling and manual completion of data backups and company file backups.
It only offers monthly payment alternatives when registering for QuickBooks Online. You can convert to annual billing to save 10%, though, by going to your account settings once you've joined up. Every Online plan includes QuickBooks compatibility, receipt capturing, and more than 650 app integrations to platforms like PayPal, Square, and Shopify. A monthly fee of $15 is charged for QuickBooks Online's Self-Employed version.
Requirement of PandaDoc Integration with QuickBooks
You should automate and streamline your accounting procedures. You can easily link PandaDoc's paperless quote and proposal solution with QuickBooks and QuickBooks Payments. Just go through the below points:
1. Easy Client Management
You'll save a tone of time when managing accounts and mailing papers by syncing contact information throughout platforms. You don't need to be concerned about your records being accurate and consistent between the two apps.
2. Automate Invoice Generation
Details about the transaction and the merchandise will immediately populate in QuickBooks once you make a sale. quickly produce receipts, estimates, and invoices. You'll save time by getting paid more quickly.
3. One Location to View all of Your Data
You can access information about bills, invoices, pending sales, and closed transactions in one location when you combine QuickBooks with PandaDoc. You get a clear picture of your whole sales and payment cycle from this integrated data.
4. Quicker Closure
The efficiency of the QuickBooks Online integration is paramount. PandaDoc streamlines and accelerates the entire document generation and tracking process, extending this functionality to invoices and accounts. Most of our users claim that once they begin using our software, the time it takes to close business significantly decreases.
5. Automate the Process of Signing
PandaDoc offers a robust set of capabilities with industry-leading security features for automating the entire signature process. With just a few clicks using our drag-and-drop tools, you can quickly add eSignature fields to documents, which will instantly sync with QuickBooks to produce invoices.
6. Manage Your consumers with ease
You don't need to be concerned about your records being accurate and consistent between the two apps. You can relax knowing that all your proposals, contracts, quotations, and other papers exactly match your accounting data.
Know the Key Benefits of PandaDoc
Let's go over the numerous advantages of using PandaDoc
1. Automate Your Processes
In addition to the automated CPQ, you can set and change the expiration date for any document you and your team members create. You can also set and adjust automatic document numbering with unique numbers on an applied sequence, automatic reminders from a set schedule, and automated internal workflow to have documents sent for approval before they're sent to a recipient. These are just a few of the tasks you may programme the system to carry out automatically, greatly streamlining and speeding up productivity.
2. Electronic Signatures
The e-Signature function of PandoDoc speeds up getting your documents signed and approved by relevant parties. It does away with needing to physically send documents for examination, approval, and signature before having them returned to you, which takes time and money. Even when you attach documents to emails as is normal practice, it will still take time for the documents to be printed, signed, and scanned before being delivered back to you as a digital file. Welcome to the era of legally binding e-Signatures when documents can be approved and signed digitally. It bears repeating that according to a research, e-Signatures cut turnaround times by 80% and save an estimated $20 each document.
3. Following Your Paperwork
Never misplace or lose your documents because seeking for them might be expensive. PandaDoc also provides you with a distinctive auto document numbering so you can keep track of them and their progress as they move through the various channel stages, in addition to an audit trail that records every element of your document movement from creation to completion. This is most helpful to your sales and marketing teams, who need to keep track of the stages of their proposals in the customer lifecycle, or to your HR teams, who need to monitor the recruitment documents from a job applicant who filled out your application form, followed by the employment contract when the applicant is hired, and the onboarding and training documents.
4. Efficient Document Maker
PandaDoc's core feature is its document generating tool, which includes an editor, drag-and-drop capability, pre-built content blocks, and pre-built templates for documents including business plans, contracts, quotes, invoices, receipts, invoicing, and many more. You have two options for entering data: manually or by importing it from your CRM into specified fields. Even though PandaDocs now integrates with more than a dozen top CRM programmes, it would be a good idea to include more third-party CRMs in response to customer comments. The content blocks, on the other hand, let you add several kinds of items to your document, including as text, photographs, video clips, dynamic pricing tables, and forms. It speeds up creating documents while assuring data input accuracy.
5. Countless Templates
Numerous templates for almost every type of business and legal document are available to assist the document developer. Business proposals of all kinds (marketing, sponsorship, recruitment, etc.), invoices (tax, rental, proforma), quotes (job, service, price), receipts (sales, deposit, hotel), agreements (financial, stock purchase, prenuptial), business plans (startup, bakery, restaurant), standard documents, tax forms, contracts, and a wide range of other documents all have templates. Each of these can be altered to meet your needs in terms of branding, business kind, and other factors. Additionally, you'll have picture and content libraries where you can keep reused content to facilitate speedy document development. Although there have been reports of initial editing issues, these are only experienced by new users becoming accustomed to the software.
6. Access Documents Anytime
You may access your documents easily using the cloud-hosted, web-based platform from anywhere if you have a device with internet access. Any screen size can use it because it is responsive and compatible. Along with its ability to interact with online storage systems, PandaDoc offers you a centralized cloud repository for your digital documents, enabling you to access and view your files from anywhere-at home, at work, or while travelling. Finding documents would have been much easier if there had been a powerful search function with thorough filters.
7. Create, Cost, and Quote
You can produce quotes using this CPQ functionality based on a price table and form, providing you options for the items you include in your proposal or quote. This gives you the greatest amount of freedom because you can choose whether to lock in certain parts of your quote or leave other parts of it open to client alteration. PandaDoc automatically calculates tax and discounts as the customer enters or modifies goods, and the client may monitor the changes in the final quote in real time for acceptance or approval. Additionally, you'll learn your profits from the total sale as well as for each item in your quote. This streamlined and automated approach results in more precise entries, quicker sales, and better profitability.
8. Built for Cooperation
In addition to allowing, you to manage your teams, content, workflows, and access permissions separately using different workspaces, PandaDoc also enables you and everyone else involved to collaborate on documents at the same time to speed up document completion. It permits debate and comments on your proposal in real time. When your paper or proposal involves negotiations with a client or supplier, the comment stream is extremely helpful. With your original document or proposal on hand for quick reference, changes to the document can be made or comments made in real time. For speedier agreement and quicker approval, the collaboration function makes sure that everyone is on the same page, can voice their opinions, and any document modifications are immediately reflected.
9. Security
PandaDoc takes every precaution to guarantee the stability of its system and protect your documents in the cloud. It uses AES-128 encryption for your document data, industry standard programming techniques, encrypted automated backups, dedicated system monitoring and alerting, web app security testing, multi-tiered application architecture, among other things. It also regularly patches and maintains its servers and networks. With PandaDoc, you are ensured of receiving enterprise-grade security features and processes.
10. Strengthen Your Brand
By using your own logo and customer footer in the emails that distribute the documents you produced, you may further establish your brand. Using PandaDoc's theme library and editor, it is simple to add your company's name, logo, colors, and other components to ensure consistent branding for each submitted document. You'll have the opportunity to produce polished, expert-looking documents that constantly promote your name and company.
11. Strong Analytics
With the help of the solution's powerful analytics, you can keep track of where your documents are in addition to learning what happens to them when you send or email them to your recipients. Real-time analytics provide you with information on how long each page and segment of your document was viewed by your recipient, providing you with insights into how your recipients-whether they be consumers, clients, or suppliers-respond to your document. You'll be able to comprehend their behavior and respond right away, for as by changing the layout or content of your documents to make them more interesting. When submitting proposals to prospects, this is useful for the sales and marketing teams. Your staff will be able to react to recipients' behavior in a timely and accurate manner to meet their preferences and needs.
Working of PandaDoc Integration with QuickBooks
PandaDoc receives the estimate data from QuickBooks and matches it to the appropriate variables. The yellow-highlighted variables are those that adjust themselves automatically based on information from QuickBooks. Any yellow variable can be changed. Please refrain from editing anything highlighted in blue to ensure that your form data syncs with PandaDocs correctly.
Four pre-built templates are available from QuickBooks that you can modify. You can use a template as many times as you like once you've modified it to fit your company.
With this integration, you can only modify and use the templates that QuickBooks provides.
Open an existing estimate in QuickBooks or start a new one.
Choose Save and send with PandaDoc from the dropdown menu that appears when you pick Save and send.
Four different estimate templates are available for use. On the template you want to edit, click Edit.
You can change the document layout in PandaDoc and add or remove variables.
In PandaDoc, all modifications you make to your template are automatically stored.
Return to QuickBooks after modifying is complete to preview and transmit the document.
Save and Send Clients Estimates
You are now prepared to submit the template to a client after altering it.
Open the estimate you wish to send using PandaDoc in QuickBooks.
Select Send with PandaDoc and Save.
Choose a template, then click on the PandaDoc preview and send option. Customers can electronically sign estimates you send them using PandaDocs, if necessary.
Opens in a new browser tab is PandaDoc. Select Email and then Send Document.
Monitor the Progress of Your Estimate.
To rapidly monitor the status of an estimate you sent out for e-signature, you can navigate from QuickBooks to PandaDoc:
Open any estimate you've provided to a customer for e-signature in QuickBooks.
Go to PandaDoc and click the Manage link. The estimate appears in a new browser tab in PandaDoc. You may view all the status information from there.
How to Connect Your PandaDoc Account with QuickBooks Online Advanced
You may connect PandaDoc to QuickBooks Online Advanced and change the forms you send to customers while keeping an eye on their status in QuickBooks with the help of the PandaDoc Custom Templates Connector.
Note: You can join up for an extended 30-day free trial of PandaDoc if you don't already have one, or you can subscribe right away and save 15% on your first year with an annual subscription for users of QuickBooks Online Advanced.
The only person who can send estimates for e-signature is the QuickBooks company admin who installs the software and connects to PandaDoc.
Get the PandaDoc App
Below are the mentioned steps of how you can download the app and how you can set it up:
First, you have to sign in as a company admin to QuickBooks Online Advances
Then you have to navigate to the Apps menu.
You have to search for and then you have to select PandaDoc.
You have to go to the detail page and then select Get app now.
After that, you have to select Continue if you already have a PandaDoc account. If you haven't already, then you have to click Sign up to create a PandaDoc account. Return to QuickBooks and choose Continue.
To allow QuickBooks to send information (such as estimates, customer details, and customer relationship data) to your PandaDoc account, select Agree.
As instructed, enter your PandaDoc email address and password and then you have to accept the requested permissions.
Using the drop-down option, you have to select the PandaDoc account you want to connect to and then click Continue.
The successful connection between QuickBooks and PandaDoc will be displayed on the screen.
Customize Templates
You may standardize what you deliver to your consumers by using templates. The estimated data is received from QuickBooks and matched by PandaDoc to the appropriate variables. Based on data from QuickBooks, the variables with a yellow highlight automatically change. Any yellow variable can be changed. You don't edit anything highlighted blue, to ensure your form data syncs with PandaDocs properly.
Four pre-built templates are available from QuickBooks that you can change. You can use a template as often as you like once you have modified it to fit your business.
Note: With this integration, you can only modify and use the templates that QuickBooks provides.
You have to select and open an estimate in QuickBooks, or you have to create a new estimate.
Choose Save and send with PandaDoc from the dropdown menu and then you have to select Save and send with PandaDoc.
Four different estimate templates are available for use. On the template, where you want to edit you have to click Edit.
You can change the document layout in PandaDoc and add or remove variables. In PandaDoc, all changes you make to your template are automatically stored.
Return to QuickBooks after modifying is complete to preview and send the document.
Match QuickBooks Fields to PandaDoc Variables
When you deliver the document to your customer, you will be asked to select a QuickBooks field to match with the PandaDoc variable if you added a new variable to your template. PandaDoc receives the form data from QuickBooks and displays it on customers' documents.
In QuickBooks, you can match new fields before delivering the document.
You can go to Apps.
Then you have to select the My Apps tab.
Choose Export Settings from the Action drop-down menu on the PandaDoc tile.
● Choose the transaction type from the QuickBooks Transaction dropdown menu.
Then you have to select the template name from the PandaDoc template dropdown menu.
Next, You will see the names of the PandaDoc fields that are matched with the QuickBooks fields.
To choose a QuickBooks field you can use the drop-down menus to match with any PandaDoc fields.
Then you have to select Save and then close.
Save and Send Estimates to Clients
You are now ready to submit the template to a client after editing it.
Begin by opening the estimate you want to send using PandaDoc in QuickBooks.
Then you have to select Save and then send with PandaDoc.
After that, you have to select a template and then click on the PandaDoc preview and send option. Customers can e-sign the estimates you send them using PandaDocs, if necessary.
In a new browser tab, PandaDoc will open. Select Email and then Send Document.
Track the Status of Your Estimate
You may easily navigate from QuickBooks to PandaDoc to check the progress of an estimate you sent out for e-signature:
Open any estimate you have provided to a customer for electronic signature in QuickBooks.
To manage in PandaDoc, click the link. In a new browser tab, PandaDoc opens with the estimate. You may view every aspect of the status there.
How to Disconnect the PandaDoc App
Follow the instructions to disconnect the app if necessary. You will lose access to templates in QuickBooks, including templates you have customized, if you disconnect from PandaDoc. However, PandaDocs still provides access to them.
You must remove templates from PandaDoc if you disconnect and then reconnect. Otherwise, using a template in QuickBooks will result in an error message.
In QuickBooks, the pre-built templates reappear, but any changes that you have made previously will be deleted.
We anticipate that after reading this article, you will be able to clearly explain how PandaDoc and QuickBooks work together. Users are highly advised to link their PandaDoc and QuickBooks accounts, per the advice on the page. If you need any further assistance, talk to one of our IT professionals. You will find it easier to learn how to utilize PandaDoc and QB because of them. You can contact our team of professionals at any moment.
Accounting Professionals, CPA, Enterprises, Owners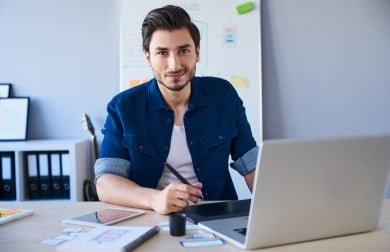 Looking for a professional expert to get the right assistance for your problems? Here, we have a team of professional and experienced team members to fix your technical, functional, data transfer, installation, update, upgrade, or data migrations errors. We are here at Dancing Numbers available to assist you with all your queries. To fix these queries you can get in touch with us via a toll-free number
+1-800-596-0806 or chat with experts.
---
Frequently Asked Questions
Can I use PandaDoc on an iPad or a Mobile Device?
Yes! On your phone or iPad, you can utilize the PandaDoc app for real-time tracking and approval. Without an account, customers can sign documents on any device.
Do I have to Pay to Sign a Document?
Absolutely! The eSigning of your papers transmitted from PandaDoc is free for all of your clients and other receivers. They don't need a PandaDoc account to sign a document once they receive it in their inbox and can do so using any device.
What Distinguishes PandaDoc from eSignature Applications like DocuSign?
One of PandaDoc's many features is eSignature. With PandaDoc, you can produce and manage the whole workflow of all your sales papers, from proposals to contracts, and gain visibility into and understanding of the client interactions that take place with your documents.