DocuSign is an electronic signature tool that enables businesses to prepare, manage, and sign contracts electronically. The system, which is recognized as one of the best e-signature solutions in the world, offers a trustworthy means to electronically sign documents on any device. DocuSign enables users to send or upload contracts quickly and securely.
Save Time, Reduce Errors, and Improve Accuracy
Dancing Numbers helps small businesses, entrepreneurs, and CPAs to do smart transferring of data to and from QuickBooks Desktop. Utilize import, export, and delete services of Dancing Numbers software.
DocuSign eSignature is a fantastic tool for electronically signing documents whenever and from practically anywhere. DocuSign helps businesses in more than 180 countries and over 750,000 customers streamline and speed up their business operations. Use fields to gather the information you require, such as a date or a signature, and combine it with QuickBooks to send estimates that require a signature.
The DocuSign eSignature Connector for QuickBooks works perfectly with QuickBooks Online Advanced, which is the best part. You may send estimates and gather e-signatures from your QuickBooks account by combining them. To get paid as soon as you obtain a signature, include a digital payment tag or agreement action in your estimates.
Customers can electronically sign any kind of document linked to quotes or contracts using DocuSign Services. Customers may enhance responsiveness, minimize errors, and streamline the Quote-to-Cash process by integrating with DocuSign. With the help of the adaptor, users may sign contracts or quotations electronically and update the status of the document all from within Salesforce.
This adaptor offers customers a quick point-and-click method to transmit attachments for electronic signature when it's time to get final approvals for a proposal or contract. The Send for eSignature function within the quote or contract enables customers to drastically reduce approval cycles by swiftly compiling the required papers, choosing the appropriate contacts from their Salesforce instance, and sending personalized emails with ease. You may view who has approved your papers for quotations or contracts in a totally secure, auditable, and traceable manner with the help of this adapter.
About QuickBooks Desktop and Online
QuickBooks Desktop
For business owners who prefer desktop to cloud-based accounting, particularly those in rural areas with poor internet connectivity, QuickBooks Desktop is a reliable option. Additionally, QuickBooks Desktop's industry-specific software has more in-depth industry reports than almost any other accounting software if you work in a specialized industry like general contracting or the nonprofit sector.
The technical interface of QuickBooks Desktop, however, is more user-friendly for accountants and bookkeepers than for small-business owners, the majority of who have little financial knowledge. Additionally, QuickBooks Desktop plans are more expensive than comparable QuickBooks Online plans, which are already more expensive than those of rivals like Xero, FreshBooks, and Zoho Books at the entry level.
QuickBooks Online
The cloud-based version of the QuickBooks ERP software is called QuickBooks Online. In addition to offering remote access from mobile devices and added capabilities for automating some business processes like billing and email reports, QuickBooks Online stands as a strong alternative to traditional desktop and on-premise solutions.
The cost of QuickBooks Online is ongoing. Instead, customers pay a monthly subscription fee to access the service. Since the program can only be accessed online, a business will be unable to access its financial data if its Internet connection is lost. Data cannot be imported precisely because QuickBooks Online is not only QuickBooks Pro's web application. Users may have difficulties when transferring data from QuickBooks Desktop to QuickBooks Online and vice versa. This implies that switching between programs will need a substantial amount of human input.
Necessity of Docusign and QuickBooks Online Integration
Today, an increasing number of business owners are deciding to go online or integrate virtual processes into their current business workflows. Accepting digital payments, increasing online sales, and doing away with conventional paper processes are all part of this change. This typically entails allowing electronic signatures. A legally valid, digital replica of a handwritten signature is an electronic signature, or e-signature. Signees can rapidly receive and sign documents using any computer or mobile device thanks to e-signatures. Additionally, a sender can get signed documents back in a flash.
Electronic signatures directly affect the results of your business. In fact, according to Forrester research, e-signatures speed up the signing process by 21 times. It results in quicker payment and fewer hassles. In the following ways, e-signatures are safe, dependable, and increase the likelihood of repeat business.
1. Better organization
Every small to medium-sized firm understands how crucial it is to maintain organization. By signing every document electronically, you can be certain that no client information will be handled improperly or lost.
2. Greater Effectiveness
With an e-signature, signing multiple documents is as easy as clicking a button. Once you've downloaded your e-signature into your QuickBooks account, it remains there indefinitely. You can give digital payments and examine agreements more quickly thanks to this quicker signing process.
3. Fastest Turnaround
A shorter quote-to-cash cycle means that you benefit from quicker document turnaround. You can enhance your cash flow and be paid more quickly with a DocuSign and QuickBooks Online Advanced combination.
4. Improved Security
Digital signatures are far more secure than traditional signatures since you cannot copy them. This improves customer satisfaction and gives your clients peace of mind that their documents are secure.
5. Reasonably Priced
Maintain a paperless workplace while saving money. Save money on ink, paper, storage space, and other costs by using digital signatures.
6. User-friendly
You and your clients may sign invoices and estimates directly from QuickBooks Online Advanced due to DocuSign integration. A strong link, a DocuSign and QuickBooks App Integration keeps your company moving forward and your customers delighted. It's crucial to consider whether your company actually requires DocuSign QuickBooks integration or whether another option would be more appropriate.
Keys Advantages of Using DocuSign
Here are some of the top advantages for choosing DocuSign eSignature:
A Powerful Application
Do not merely gather signatures online. Assemble your documents, protect your data, and verify your signers with DocuSign. DocuSign is used by tens of millions of people to simplify all of their transactions.
Specialized Services
Don't go it alone but go digital. With the help of DocuSign Professional Services, you may start operating right away. We can make sure that the implementation of eSignature, whether to one department or the entire business, goes smoothly.
Mobile App Usage
Our acclaimed mobile app lets you sign, send, and manage documents from any location and on any device. While on the go, prepare paperwork, gather signatures, ask clients to sign in person, and maintain business as usual.
Save Time and Money
Save time and money while enhancing client satisfaction. You can automate complete workflows and carry out business securely from anywhere with DocuSign Business Edition.
Meet client Requirements.
Get rid of the antiquated paper-based processes and join the thousands of international companies that are already operating at digital speed. DocuSign for the Enterprise satisfies your most demanding IT requirements while assisting you in providing your consumers with a better experience.
Speedy Work
With the DocuSign Individual Edition, you can eliminate paper clutter and work how you wish. Practically any document can be quickly prepared, sent, and had the completed and signed versions safely stored for later use.
Increasing output
We are all aware that processes that can be automated result in time savings that ultimately lead to higher production. Allow the BPA modules to handle that manual labor so that HR can focus on more strategic projects.
Boost Security
Since digital documents are encrypted, the DocuSign connector offers greater security than conventional paper documents. Additionally, a full audit trail is kept.
Increased Employee Satisfaction
Employees will value eSignatures' simplicity and convenience of use. For new employees, it's a significant advantage that their employer uses technology that streamlines the on boarding process. This is a crucial element of worker involvement.
Lower Operational Costs
Managing physical documents comes with annoying costs like paper, printing, shipping, storage, and misfiling. A simple and efficient approach to save money is to stop using paper.
Improved Tracking
You can easily keep track of who has opened and signed a document when you utilize e-signature software. Your agreements stay on track thanks to automated reminders and notifications.
Working of DocuSign with QuickBooks Online
You may send an estimate for electronic signature directly from QuickBooks Online with DocuSign eSignature for QuickBooks Online Advanced. Add a digital payment tag or agreement action to your documents to speed up the quotation to cash process and receive payment as soon as you obtain a digital signature.
Usage of DocuSign's E-signature Solution includes:
Numerous Templates
Simple Fields
Text tags for creating fields.
Invites with signatures based on roles
Invites with a free-form signature
Use QuickBooks Online Advanced in conjunction with DocuSign to:
Send your clients transactional documentation.
E-signatures should be associated with a digital payment tag.
List the signatories and the signing sequence.
Steps for the Integration of DocuSign and QuickBooks Online
Discover why DocuSign is the e-signature solution trusted by millions of businesses worldwide by using the DocuSign eSignature functionality for QuickBooks Online Advanced right away.
When you find DocuSign eSignature in the App Store, log into QuickBooks Online Advanced as an admin, then choose "Get App Now" to download it.
To log into QuickBooks, use your DocuSign credentials. You will be required to open a new DocuSign account if you don't already have one.
Select "Save and send with DocuSign" on the estimate page after you've connected.
To hasten the procedure, Indicate the signers and the signing sequence if necessary.
Select "Send" after checking the fields and determining where a signature, initial, or date is required.
After reading this text, We expect you to be able to adequately articulate how DocuSign and QuickBooks combine. According to the information on the page, users are strongly encouraged to connect their DocuSign and QuickBooks accounts. Speak to one of our IT consultants if you still need assistance. They will make it simpler for you to understand the use of DocuSign and QuickBooks. Our team of experts are always helpful to you at any time.
Accounting Professionals, CPA, Enterprises, Owners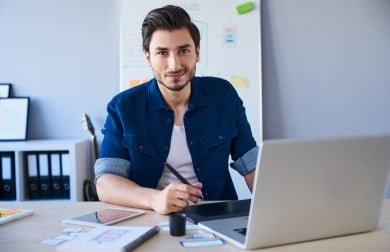 Looking for a professional expert to get the right assistance for your problems? Here, we have a team of professional and experienced team members to fix your technical, functional, data transfer, installation, update, upgrade, or data migrations errors. We are here at Dancing Numbers available to assist you with all your queries. To fix these queries you can get in touch with us via a toll-free number
+1-800-596-0806 or chat with experts.
---
Frequently Asked Questions
Are DocuSign Accounts Required for Signers?
No, a DocuSign account is not required for receivers of your documents to sign them. Without a DocuSign account, the recipient can peruse the document, add their signature, and finish the signing process.
How can I use QuickBooks with Electronic Signatures?
Customers of QuickBooks Online Advanced can download the DocuSign app from the app store. Once your DocuSign eSignature and QuickBooks accounts are linked, you can collect electronic signatures on estimates by choosing "Save and send with DocuSign."
Is DocuSign a Free Service?
DocuSign provides several e-signatures plans with varying degrees of premium features, including signature requests, personalized branding, signer authentication, and others. Customers of QuickBooks Online Advanced can get started with 10 free DocuSign eSignature sends.
What are the Limitations of QuickBooks and DocuSign Integration?
The DocuSign QuickBooks E-signature Connector has several great benefits, but it also has some serious drawbacks.

The integration is only available for now to QuickBooks Online Advanced users. This implies that in order to use third-party app integration, you must upgrade your QuickBooks account to QuickBooks Online Advanced in addition to implementing the third-party app integration.


You might only be required to sign a small number of documents, depending on the plan. Signature restrictions can prevent you from expanding because you have to spend more as you add more clients or distribute more papers.


Plans for DocuSign are pricey. For instance, the Intermediate plan from DocuSign costs $300 a month but only offers 100 documents.
How can DocuSign be used?

Check your email for the request to electronically sign your document.


Simply click the link.


Accept electronic signatures.


When needed to sign or initial, click each sign tag and follow the steps to add your electronic signature.


Adopt a signature to keep the details of your signature.


Click FINISH to verify your signature.