The growth of cloud business software has primarily benefited small and medium-sized businesses. Their client relationship management, marketing, and accounting operations have all been made simpler and more efficient as a result. QuickBooks and Zoho Books Online Conversion might be time-consuming. It takes a lot of time and manual labor. You want to transfer your data from Zoho Books to QuickBooks, right? In this blog, you will know about Zoho Books to QuickBooks Conversion and Migration.
Make your conversion
Discover if your conversion is possible and what it costs. Get your quote!
About Zoho Books
Zoho Books is available to the public in 2011 and it has now become one of the industry's leading competitors in the market. The vast majority of satisfied customers of Zoho Books will be found easily all around the world. It is the testament which tells that how the company expands alongside its customers enterprises. You may expect the support from Zoho Books, in achieving all of your present-day and long-term business objectives.
Zoho Books is the one go-to tool which is used for all of your accounting-related tasks and transaction management. Zoho Books is a single, secure site where you can easily manage all of your business's bills and invoices, you can easily balance your bank statements, manage your expenditures, keep an eye on your projects, and there is no worry about GST compliance.
Zoho's collection is a online program (services) in which you can register for and access via a website. While some of the programs are those which need a subscription charge for businesses, most are free for the individuals to use.
By understanding the business trends constantly by evolving around it, tax laws, cloud implementations, and other issues is essential for staying competitive. You can customize your accounting data, grasp your financial well-being, and can do everything else with the help of Zoho Books so that you can stay up to date.
About QuickBooks
QuickBooks is one of the most popular accounting programs in all of the programs. Also, it is useful for all type of businesses like small business as well as medium business. QuickBooks is one of the solid options which is used without breaking the bank rules, whether you wish to use a abandon manual bookkeeping. Your spreadsheets have become multi-threaded hydras by using QuickBooks, or you can seek a better alternative to your current software.
QuickBooks is the most popular small business accounting program which is used by companies to handle income and spending and monitor their financial situations. You can prepare taxes, pay bills, make reports, and invoice customers with the help of QuickBooks.
With the help of QuickBooks, you can easily and conveniently complete your tax responsibilities, while keeping the track of your financial activities including income and the spending, staff costs, and inventory in the real-time. You can easily concentrate on promoting for your business growth and income when you are free from financial concerns.
QuickBooks Online, QuickBooks Desktop, QuickBooks Payroll, and QuickBooks Time are some of the options which are available in the QuickBooks product range in order to meet the various business needs.
Migration of Zoho Books to QuickBooks
Now a Day's the majority of entrepreneurs don't have accounting and bookkeeping on their agenda. Nevertheless, it is one of the crucial commercial process out of all processes. There are a number of tools which make this procedure simpler. QuickBooks and Zoho Books are one of them. While the desktop version of QuickBooks has been available for many years, Zoho is a relatively recent; it is the newcomer in the accounting solutions market. QuickBooks is one of the most widely used accounting programs in the United States.
One of the simplest approach to transfer data from Zoho Books to QuickBooks is by producing backups that can be easily Imported into QuickBooks Desktop, even if in case some of the Zoho applications have extensions which can be synchronized with QuickBooks in order to export data. In this article you will learn that how you can export organizational data from Zoho Books modules into a QuickBooks-importable compressed file.
Migration Steps from Zoho to QuickBooks
Following are the procedural steps by which you can understand that how can you export organizational data from Zoho Books modules into a QuickBooks, Which is the importable compressed file. The compressed file is easy to migrate without any error. The steps are defined below:
First step is to take back up of the data, So for that navigate to the gear icon and click on it.
In the list of options of gear icon, click on the tab which is name as data backup.
In the drop down menu of data backup, Select backup you data button and confirm it by hitting yes.
As you confirm, The pop-up window will open in front of you for the approval or confirmation of the email address where the backup data is to be send and then you can easily open and download it.
Once the email address is confirmed then you can view the continue button hit it in the backup history section.
In case if you are not able to find the link in backup history section then you can search for the link in the download link section, once the downloading is completed.
Now you have to open the QuickBooks Desktop and then navigate to the file menu in the top section.
In the drop down menu of file, choose utilities option.
In utilities, click on the import button and then search for the excel file which you want to export.
In case if you want to add data to an Excel sheet which is the structured for QuickBooks, such as customers, vendors, products, or the Chart of Accounts, Always try to use the normal import technique.
But in case if you don't want to use normal import technique, then you can import things for which you will need to modify to the spreadsheets by using the advanced import approach.
Need of Migration from Zoho Books to QuickBooks
In United States, one of the most widely used accounting program is QuickBooks. Following are a few explained factors that may prompt users so that you can switch from accounting software like Zoho Books to QuickBooks.
The Range of Integration is Wide:
With the help of extensions, QuickBooks customers can easily connect to a huge number of external programs. With the help of these extensions, the users can easily synchronize data between QuickBooks and their current solutions. QuickBooks offers the highest level of automation.
The Limits of the User is High:
In QuickBooks Enterprise you can easily use up to 40 users for working on data. It can be used at once in order to access the accounting program. The Different levels of rights and permissions can be given to each and every user. Without having to wait, businesses with as little as 10 seats can quickly upgrade to as many as 40-use licenses for QuickBooks Enterprise is required.
Choose QuickBooks Plans of Your Choice
Intuit offers four types of QuickBooks Desktop options from which three QuickBooks Online Plans are for small enterprises, and an unique plan is just for the freelancers. In case if you want the benefits for the customers of QuickBooks Desktop, then the plans for those programs can also be hosted on virtual computers. Users from every market segment can take the advantage of the accounting solution which is designed to meet their demands and for this you must be thank full to the variety of plans which are available in it.
Order of Importing Data from Zoho Books to QuickBooks
There are many ways by which you can transfer your data to QuickBooks from other programs. You have to utilize a third-party program to assist you in doing this even though there isn't a direct mechanism to convert your Zoho Books data to QuickBooks.
First you have to login to your QuickBooks Account.
Now navigate to the apps and then search for the third party app of your choice like Zoho.
Additionally, You can easily manually import the data into QuickBooks by using CSV (Comma Separated Values) or XLS/XLSX files. Additionally, You must import these spreadsheets in the correct order which is explained below for guarantee that your data imports are accurate:
Customers and Vendors
Importing of the Contacts
First you have to see if your spreadsheet is accurate, If yes then you are ready to import your contacts in QuickBooks:
Login to your QuickBooks account by using your user ID and Password.
Navigate to the settings and choose import of data for importing the data or contacts.
Now, You have to select the customers or the vendors which you want to import.
Once you are done with the selection part then hit the browse button, So that you can search for the file in you computer which you want to import.
Once you find the file then hit the open button.
In case if you want to upload the file from the google sheets then you have to hit the connect button in order to sign in your google account.
Now, In your google account search for the file and once you found it then choose the select button.
Click on the Next button, In order to move forward to the next step.
Now navigate to your field column, Click on the small arrow icon.
Now you have to match the fields to the corresponding QuickBooks field.
In case if you didn't find the matching columns in your spreadsheet then hit the no match button.
Once you are done with this all then confirm all your contacts and uncheck in case if you don't want to save any contact from them.
Now, Go through all and if you find everything Ok then you can select the import button and Import the Data.
Importing of Product and Services
Now you have to import your items and services into QuickBooks once you have a spreadsheet with them in Excel or Google Sheets. The list you import cannot be reversed once it has been completed. Furthermore, you are able to import 1,000 rows at once. If your list is longer than that, then you have to divide it into several, more manageable files.
Following are the steps of importing your file:
First you have to open your QuickBooks and log in it with the help of ID and Password.
Navigate and choose Settings and from the options select Import Data then hit the next button.
Select the Products and services which you want to import.
For uploading the file from your computer, you have to select the Browse button. Once you find the file then select Open button.
In case you have to select your file from the Google sheet then Select Connect button in order to connect it to your Google account. Once you open your google account then select the file which you want to import.
Choose Next.
Now get through your data and set it. The headers on your spreadsheet must be represented by Your Field.
Choose the drop-down menu from each that corresponds to a field in QuickBooks.
Choose Next.
Cells that are marked in red indicate that they are invalid (that they are not matched). Check the spreadsheet cell and now try to importing the file once more.
Choose Overwrite all values for each identically named good or service. You must keep in mind that the changes you have done cannot be undone, so make sure everything looks as it should.
Now as you are done with all above then, Choose Import button.
Importing of the Invoices
Go through the following steps before you begin importing:
There is a importing of 1,000 row cap per spreadsheet, and you can only import a maximum of 100 invoices at once.
You can Import Invoices with one or more line items.
Additionally, You can import a sizable number of clients, suppliers, goods, and services.
Discounts, Credit Notes, and negative sums all together cannot be added.
Follow the following steps in order to import the invoices to the QuickBooks:
First you have to prepare your spreadsheet.
Once you are done with the preparing of the sheet then upload the spreadsheet.
Match the file with QuickBooks data which you want to import.
Once done with all matching and checking of the data, now you can import your invoices easily.
By using the procedures mentioned above, You may move the data without any trouble. The problem, Which necessitated an emergency fix, Is mostly related to the import of the file. After taking the aforementioned procedures, If you are still having trouble, Don't worry; you may contact us by phone or email, and we will help you.
We have a sizable staff of technicians who are trained and ready to assist you in any manner they can. They will assist you with data migration by looking for or fixing problems using the best approach that is pertinent to the business. You can then continue working more productively and efficiently.
Accounting Professionals, CPA, Enterprises, Owners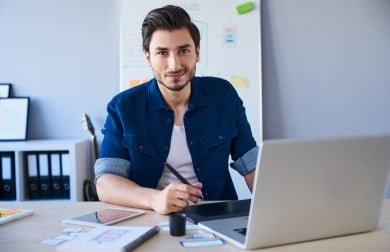 Looking for a professional expert to get the right assistance for your problems? Here, we have a team of professional and experienced team members to fix your technical, functional, data transfer, installation, update, upgrade, or data migrations errors. We are here at Dancing Numbers available to assist you with all your queries. To fix these queries you can get in touch with us via a toll-free number
+1-800-596-0806 or chat with experts.
---
Frequently Asked Questions (Faqs)
How can I Export Data from Zoho Books to QuickBooks?
Following are the explained steps for exporting data from Zoho to QuickBooks:
• First you have to organize your Zoho Books account.
• Navigate to the settings configuration and Activate modules.
• Now hit data exportation from QuickBooks from the List of Account Export.
• Get the Export Data Ready for Importing it.
• Now you have to Sync all the Data with Zoho Books.
• Hit the migrating button in order to migrate the data from zoho to QuickBooks.
Is Zoho Books is Good for Accounting?
If your company's finances are handled via the complete cloud accounting platform that is Zoho Books. Zoho Books helps in handling everything and much more all which includes the core accounting, stock tracking, bank reconciliation, project management, workflow automation, and maintaining your company's GST compliance etc.
Is Zoho Books is a Double Entry Accounting?
Zoho Books uses double entry bookkeeping since it is appropriate for all sizes of the enterprises. A complete view of your finances is easily provided by the double-entry technique of recording, which is also shields your company from mistakes which are made during manual data inputs and then produces financial statements for managers and accountants to use it as a decision-making tool.