QuickBooks acts as the most trustworthy accounting software widely used by companies and users because of its useful tools to manage financial data securely. Among all features, the import and export feature plays a significant role in the functionality and productivity. It saves time and effort. This article rounded up with the information on the import files in QuickBooks desktop by following some easy steps.
Save Time, Reduce Errors, and Improve Accuracy
Dancing Numbers helps small businesses, entrepreneurs, and CPAs to do smart transferring of data to and from QuickBooks Desktop. Utilize import, export, and delete services of Dancing Numbers software.
What is the Importing of Files?
Importing files referred to bring a particular file into a program. The process of using files and data created by another application in QuickBooks is known as importing data. It makes the accounting tasks simpler and saves time. So, instead of entering files from scratch, use an import option to transfer data into or from QuickBooks.
Types of Files, Transactions, and Lists you can Import into QuickBooks
Following are some highlighting files format, list, and transactions that user can import into QuickBooks Desktop:
Lists:
Budgets
Payment method
Vendor
Classes
Customer & customer jobs
Notes
Items
To-dos
Vendor types
Chart of Accounts
Transactions:
Cash sales to customers
Account beginning balances
Account transfers of funds
Vendor bills
Checks
Deposits
Invoices
Cash refunds to customers
Estimates
Payments from customers
Credit card transactions
Vendor bill refunds
General journal entries
Purchase orders
Credit card refunds to customers
Credit memos to customers
File formats:
IIF files
CSV files
Excel files
How to Import IIF Files into QuickBooks?
IIF files stand for Intuit Interchange Format. These are Tab-separated value files with ASCII text support by QuickBooks to perform importing transactions, lists, or files. IIF files are compatible with many accounting software to transfer the information to and from them. Moreover, it is recognized as an ideal for managing accounting records in QuickBooks.
You can import IIF formatted files into QuickBooks. It includes journal entries, invoices, receipts, bank transactions, and more. Here are the steps that need to follow if you want to import IIF files in QuickBooks:
Ensure that you sign in company file as an Administrator mode
Before starting an import process, take the backup of the company file so that it is possible to restore data if you fail to import expected file
Navigate file and then Click Single User Mode
Choose Utilities then select Import and then IIF files
Browse preferred .IIF file and then outline it then Click on Open option
Hit on OK appearing on the pop-up window confirming you that your file has been imported.
CSV files:
These files are text files with tabular information. Fields in the CSV file is isolated with a comma. Several spreadsheets support this format. However, you can generate the CSV files through any text editor.
Steps to Import CSV File into QuickBooks
If you want to import the CSV formatted list, then you require installing QuickBooks Import Excel and CSV toolkit. Here are the steps to import:
Initially, you have to open the file download window located in a tool kit and then select Save
Navigate Window Desktop and then Click on Save
Locate QuickBooks_Import_Excel_and_CSV.exe, double click on it, A WinZip Self-Extractor window will display on the Window desktop
You have to click Browse option and then select the location or folder where you wish to install the toolkit
Click on Ok
Choose to Unzip for extracting the files and then Hit on Close to close the window named WinZip Self-Extractor Window
Locate QuickBooks Import Excel & CSV folder and open it.
Useful instructions to Edit an IIF file:
Locate Microsoft Excel; choose File and then Choose Open
Search your preferred IIF file that you want to edit
Navigate drop-down named File type and then choose All files
Click on IIF and then choose Open
Discover the Next option in displaying window called Text Import Wizard and then Click Next & Finish
Apply the modification to selected IIF file
Locate the File option and then save the applied changes by clicking on Save button
Hit on Yes
Close your Excel. There appears a prompt again to save the IIF again then Click Don't Save
That's all about import file into QuickBooks Desktop. IIF files are simple to import because QuickBooks Desktop itself formats the data and saves more time. Thus, start importing the IIF file instead of creating an IIF file from scratch. It will simplify the complex task of entering data directly into the software, which will enhance the functionality and productivity. Stay tuned and get an updated article on Import, Export, and Deleting Data in QuickBooks.
Accounting Professionals, CPA, Enterprises, Owners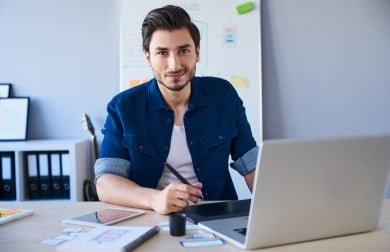 Looking for a professional expert to get the right assistance for your problems? Here, we have a team of professional and experienced team members to fix your technical, functional, data transfer, installation, update, upgrade, or data migrations errors. We are here at Dancing Numbers available to assist you with all your queries. To fix these queries you can get in touch with us via a toll-free number
+1-800-596-0806 or chat with experts.
---