For restaurants and hotel enterprises, Toast QuickBooks Integration may greatly simplify financial administration. By bridging the gap between your accounting software and point-of-sale (POS) system, this connection improves accuracy and efficiency.
Save Time, Reduce Errors, and Improve Accuracy
Dancing Numbers helps small businesses, entrepreneurs, and CPAs to do smart transferring of data to and from QuickBooks Desktop. Utilize import, export, and delete services of Dancing Numbers software.
Toast, a well-known point-of-sale (POS) system for restaurants, records sales data such as transactions, gratuities, taxes, and inventory data. This data syncs without any interruption with your accounting program when linked with QuickBooks. Restaurant operators can create thorough financial reports, keep track of expenditures, handle payroll, and assess their overall financial health thanks to QuickBooks' powerful reporting and accounting tools. Through the interface, Toast's POS system's financial data may be seamlessly sent to QuickBooks accounting software. This comprises sales information, payment details, and other pertinent financial transactions.
Learn how Toast and QuickBooks integration improves financial management, streamlines manual processes, increases accuracy, and offers restaurant owners useful information in this article. It's a crucial move toward effective and legal restaurant operations.
About Toast
Toast is a software provider that offers restaurant management and point-of-sale (POS) software solutions for the restaurant, hotel, and foodservice sectors. This software is made to assist restaurants and other foodservice enterprises in streamlining operations, improving customer service, and managing a variety of business-related functions, including order administration, payment processing, inventory control, and personnel management.
For restaurant personnel to accept orders, process payments, and manage tables, Toast offers POS systems that run on devices with an Android operating system. To assist restaurants create customer loyalty and incentive programs, several versions of the Toast software contain CRM functionality. The dining experience may be improved by employing portable devices or tablets to place orders straight from the waiters using toast software.
The statistics and analytics that the Toast program creates assist restaurant owners and managers in making strategic decisions about their business. To simplify finance administration for restaurants and hospitality enterprises, Toast has integrated QuickBooks.
About QuickBooks Desktop and Online
The industry leader in financial software, Intuit, created the well-known accounting tool which is known as QuickBooks. Small and medium-sized organizations are the ones who employ it for managing business finances the most. Users may manage sales and costs, submit taxes, create reports that are specific to their needs, and more by using QuickBooks. The accounting software also includes a variety of integrated reports that are fully configurable and support efficient financial management for firms. Businesses may maintain vendor invoices and plan periodic payments by utilizing the features of QuickBooks. Businesses may maintain vendor invoices and plan periodic payments by utilizing the features of QuickBooks.
Businesses Utilizing QuickBooks may Execute the Following Tasks:
Keep tabs on Your Income and Expenses.
Keep tabs on Your Daily Transaction.
Preparation of Bills.
Payroll Administration
The creation of Planning-related Reports
QuickBooks Desktop
Due to the adaptable dashboards and reports offered by embedded analytics, you can quickly assess how your business is operating.
QuickBooks Online
Users of QuickBooks may run their companies and have access to their money from any location using a mobile device, PC, or tablet.
Financial management software on the cloud is called QuickBooks Online. Its aid with duties like estimate preparation and invoicing will reduce the amount of time you spend managing your company's finances. It is possible to track both sales and Cash Flow. Statements and transactions will be rapidly updated thanks to a function of the banking interface of the QuickBooks Online Software.
Need of Toast QuickBooks Integration
Businesses in the restaurant sector can gain from integrating Toast with QuickBooks in a number of ways. While QuickBooks is a popular accounting program used for financial management, Toast is a point-of-sale (POS) system created exclusively for restaurants. By Using Toast with QuickBooks can be beneficial for the following reasons:
Streamlined Financial Management
Businesses may manage their money efficiently with the aid of QuickBooks, a powerful accounting program. By integrating Toast and QuickBooks, you can have QuickBooks automatically sync financial information from your restaurant's sales, costs, and transactions. This automation lessens the requirement for human data entry and lowers the possibility of mistakes in your financial records.
Correct Bookkeeping
By integrating the two systems, you can be confident that all of your financial records are correct and current. Making educated company decisions and creating Financial Statements requires the ability to quickly track sales, costs, and profits.
Saving time
Manual data input is laborious and prone to mistakes. By automating the process through integration, you may free up resources for other crucial operations-related areas of your restaurant business.
Real-time Reporting
By integrating Toast and QuickBooks, you may obtain financial information and insights in real-time. This enables you to more effectively keep tabs on the state of your restaurant's finances and promptly alter your business plan.
Tax Compliance
Accounting software like QuickBooks is intended to assist businesses in adhering to tax laws. The tax filing process will go more smoothly and the possibility of audits will be decreased if Toast is integrated with QuickBooks. By doing this, you can make sure that your financial data is appropriately documented and prepared for tax season.
Better Decision-Making
Having access to precise financial data helps you to run your business with data-driven judgments. Your menu and price tactics will be improved if you can see patterns, evaluate sales results, and discover the most lucrative menu items.
Inventory Management
Some Toast and QuickBooks connections come with inventory management functionality as well. This may help you manage stock, restock things as needed, and keep track of your restaurant's inventory levels, which can save money and decrease waste.
Better Customer Experience
When your financial data is well-managed and you have the information you need to make decisions, you will frequently have happier customers. You can invest in upgrades that raise the caliber of your services and your clients' happiness.
Scalability
As your business expands, you will want a more effective method of handling your cash. Growing restaurants may use QuickBooks since it is scalable and capable of handling the increasing data flow.
Key Benefits of Using Toast
Software from Toast may offer a variety of functionalities, such as:
POS System
Order-taking, payment processing, and table management all are made simple for restaurant personnel by Toast's POS systems, which operate on devices based on Android.
Online ordering
The software frequently has this feature, which enables consumers to make orders for pickup or delivery through a restaurant's website or app.
Menu Management
Restaurants may add photographs, edit products depending on dietary restrictions and consumer preferences, and update their menus in real-time.
Payment Processing
Toast offers safe payment options, including assistance with contactless payments, mobile wallets, and standard card payments.
Management of Inventory
Restaurants that manage their supply more effectively may track inventory levels, automate reordering, and cut waste.
Employee Management
Resources are often provided for managing staff schedules, keeping account of hours worked, and keeping tabs on labor expenditures.
Reporting and Analytics
Toast software creates reports and analytics to assist restaurant owners and managers in making strategic choices about their businesses.
Customer Relationship Management
CRM elements are included in some versions of the Toast software to assist restaurants in creating customer loyalty and incentive programs.
Kitchen Display System
By communicating orders directly to the kitchen workers and minimizing paper tickets, kitchen display systems (KDS) integration helps to optimize kitchen operations.
Tableside ordering
Tableside ordering allows servers to collect customer orders while they are still at the table, which can improve the whole dining experience.
Working of Toast with QuickBooks
An outline of how Toast QuickBooks integration may function is provided below:
Choosing an Integration Method
Select the integration strategy: APIs (Application Programming Interfaces) are frequently used in software integrations to link up various systems. In this scenario, Toast and QuickBooks would have APIs that enable interoperability.
Authorization and Authentication
Before you can start the Toast QuickBooks Integration need to be authenticated and given access. For both platforms, this frequently entails creating API keys or tokens and setting up access rights.
Data synchronization and mapping
Establish which Toast data must be synced with QuickBooks. Sales transactions, tips, taxes, inventory changes, and employee payroll data are examples of frequent data points.
Processing of Transaction
The integration will gather the pertinent information and transmit it to QuickBooks whenever a purchase is made using Toast's POS system. The price of the item, the manner of payment, taxes, and tips may all be included.
Inventory Management
If you use Toast to track inventory, the integration may update QuickBooks with inventory changes, assuring accurate Cost of Goods Sold (COGS) calculations.
Employer Payroll
For labor cost management, the integration may sync employee hours, salaries, and other pertinent data from Toast to QuickBooks for payroll processing.
Automatic Reconciliation
To guarantee correctness, the integration must automatically reconcile Toast and QuickBooks transactions. Any inconsistencies or mistakes ought to be noted for review and rectification.
Financial Reporting
Once the information is in QuickBooks, you can use the accounting program to create financial reports, keep track of expenditures, and efficiently manage your restaurant's finances.
Support and Troubleshooting
Be ready to routinely check the Toast QuickBooks Integration for any problems or inconsistencies. For assistance in locating and fixing issues, the majority of integrations have built-in error logs and notifications.
Updates and Maintenance
To guarantee compatibility, keep Toast and QuickBooks both up to date. To ensure a seamless interface as software changes, updates may be required.
Steps of Toast QuickBooks Integration
By automating the transfer of transaction information, sales, and expenses from your point-of-sale (POS) system, Toast, to your accounting software, Toast QuickBooks Integration and QuickBooks can assist in simplifying financial management in your restaurant. To combine Toast with QuickBooks, follow these general instructions:
Evaluate Your Needs: Establish your unique requirements for integrating QuickBooks and Toast. Think about the data you want to connect, like purchases, expenses, stock, and payroll.
Pick an Integration Method: Decide which integration approach best fits your requirements and financial constraints. Typically, two choices exist:

Third-Party Integration: Toast and QuickBooks can be linked together through a third-party integration product or service. A few well-liked choices are the applications Synder, QuickBooks Commerce, and others. These tools frequently include built-in connectivity and setup choices.
Custom Integration: To have a more sophisticated and specialized integration, you can employ developers to make a special solution. If you have certain needs or want a deeper connection, this can be required.

Configure QuickBooks: Make sure your QuickBooks account is configured correctly and that you have the access and permissions required to connect to external systems.
Select the Data to Sync: Select the data sets you want Toast and QuickBooks to sync. This normally consists of information on sales, taxes, payment methods, and inventory levels.
Choose Integration Settings: In the integration tool of your choice, set up integration settings. The data that should be sent, the frequency of the synchronization, and the mapping of financial data between the two systems must all be specified.
Map Data Fields: Link the data fields in Toast with their QuickBooks equivalents. This makes sure that data is sorted and sent accurately to your accounting program.
Test the Integration: Conduct extensive testing before fully deploying the integration to make sure that data is accurately synchronizing and that there are no problems with data consistency.
Educate Your Staff: Show your team how to utilize the integrated system, including how to record transactions accurately and handle any problems that could come up.
Monitor and Maintain: Continually check that the integration is operating as intended. As your business grows and Toast or QuickBooks Release Updates, you should frequently change your integration settings.
Security of the Data: Data security and compliance should be taken seriously. To protect your customers and your business's data, make sure that sensitive financial information is transmitted and maintained securely.
Backup and Recovery: Implement a backup and recovery strategy to protect your financial data in the event of unanticipated problems.
Documentation: Keep thorough records of all the configuration options, data mapping, and any custom scripts or code that were utilized in your integration setup.
Support and Assistance: In the event that problems or inquiries arise, be ready to contact the customer support team for your selected integration tool or your development team for assistance.
To sum up, combining Toast with QuickBooks has many benefits, including better financial management, time savings, and enhanced decision-making. It can increase operational effectiveness, decrease errors, and improve patron satisfaction. But it's crucial to pick the appropriate integration approach and make sure it satisfies your restaurant's particular requirements.
In case you face any issue with the working of Toast QuickBooks integration then feel free to contact us. We have the team of expertise who will help you in resolving your issue with Toast QuickBooks Integration.
Accounting Professionals, CPA, Enterprises, Owners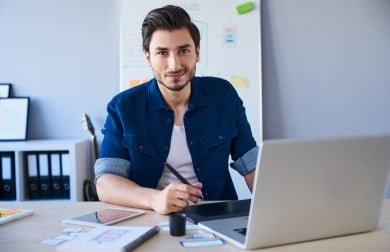 Looking for a professional expert to get the right assistance for your problems? Here, we have a team of professional and experienced team members to fix your technical, functional, data transfer, installation, update, upgrade, or data migrations errors. We are here at Dancing Numbers available to assist you with all your queries. To fix these queries you can get in touch with us via a toll-free number
+1-800-596-0806 or chat with experts.
---
Frequently Asked Questions
Can QuickBooks and Toast be integrated?
With xtraCHEF Sync, QuickBooks Online and Toast connection is simpler than ever. Simply register and map the General Ledger (GL) codes in QuickBooks once for all sales categories. Then, according to a specified timetable and as early as within 24 hours, Sync will automatically integrate category-level sales data to QuickBooks Online.
How can Toast Interface with Accounting Software?
Toast integrates with Sage Business Cloud, Sage Intacct, Xero, Oracle NetSuite, QuickBooks Online, QuickBooks Desktop, and Xero Online.
Does QuickBooks Integration Work?
By integrating existing apps, you may do away with laborious human data entry. You may review everything in one spot as data flows automatically into your books.
How does QuickBooks Integrate?
The QuickBooks online integration enables the businesses we work with to produce intelligent invoices that clients can pay with just one click. Any services rendered for a specific client are detailed on the invoice and combined into the final invoice that is forwarded to the client.
A SaaS Product is QuickBooks?
QuickBooks is a popular accounting programme that works well for SaaS firms and is simple to use by any bookkeeper or accountant. Owning your company's bookkeeping data is crucial, and you should select a programme that makes it simple to retrieve and export; QBO data is very portable.