QuickBooks automates many processes, such as timekeeping, billing, and bookkeeping. Moreover, your funds can be organized and tracked with QuickBooks. It's time to introduce the new QuickBooks Desktop Product Line-up. Intuit has announced that price changes and other product enhancements will be made with the upcoming version of QuickBooks Desktop (and related products) in 2023. The statement on Tuesday, August 9, 2022 states that all QuickBooks Desktop Products would now be sold at full MSRP without any discounts across all channels. Learn How to Upgrade QuickBooks Older Version to QuickBooks Desktop 2023.
Save Time, Reduce Errors, and Improve Accuracy
Dancing Numbers helps small businesses, entrepreneurs, and CPAs to do smart transferring of data to and from QuickBooks Desktop. Utilize import, export, and delete services of Dancing Numbers software.
There have been some important and obvious upgrades to QuickBooks. First of all, QuickBooks Desktop's Pro Plus, Premier Plus, or Mac Plus editions are only available as yearly subscriptions. Second, from September 6, the price of the QuickBooks Pro 2023 edition has jumped dramatically, from $190 to $550 per user. QuickBooks 2023 won't work with Microsoft's earlier versions of Windows. It's likely that support for QuickBooks 2020 will similarly be discontinued, and it will cease on or around May 31, 2023.
In 2023, updates will also be made to the standalone QuickBooks Accountant Desktop software and ProAdvisor Bundles. These goods will be sold through internal Intuit sales channels as annual subscription bundles. The 2023 subscription edition of QuickBooks Accountant Desktop, which also includes multi-user access not available in ProAdvisor bundles, will replace the previous permanent (3-year supported) license.
Support policies for licenses of QuickBooks Desktop Accountant and Enterprise Accountant 2023 purchased as a part of ProAdvisor bundles are also altering in order to correspond with the annual subscription policies of the bundles. Support will therefore be a part of the 2023 ProAdvisor bundles until May 31, 2024, or until the ProAdvisors' active subscription terminates, whichever occurs first.
What's New in QuickBooks Desktop 2023
In order to provide the cutting-edge products, services, and customer support that will provide you and your clients a competitive edge both now and in the future, you must routinely upgrade. These well-crafted, dependable solutions will receive improvements and improved value in the upcoming release of QuickBooks 23.0. In order to compete with internal and external offers and more fairly reflect the product's worth, some QB Desktop products now have additional costs.
Customers can anticipate new features like improved banking connections, a new Cash flow Hub, and increased mileage tracking in the QuickBooks 2023 Products. Enterprise users may expect to see capabilities like Inter-company Transactions, Inventory Categorization, Expiration Dates, Bill and PO Workflow Approvals, and Payment Links Tracking.
The Item Categories feature, the Expiration Dates feature for Advanced Inventory Serial/Lot tracking users, and the Intercompany Transactions feature are the three new features that are offered to Enterprise customers based on subscription level.
All QuickBooks Desktop 2023 customers with current payment subscriptions can use two new payment capabilities. These are updates to Payment Links and a brand-new Node Card Reader.
For users of QuickBooks Desktop in 2023, there are also two new Payroll capabilities, although its feature availability will depend on the subscription option. These are HCM with Guideline 401 and Equifax employment/income verification (k).
Customers of Payroll who are currently on older pricing plans with direct deposit costs but no monthly per-employee fees will transfer to the new Payroll pricing structure. Beginning on the day of the subscription renewal in 2023, these changes will take effect. If there are any other changes, you will be informed and prompted to accept the new conditions prior to the change becoming effective.
Upgrade QuickBooks Desktop Pro Plus, Premier Plus, or Enterprise to QuickBooks 2023
Learn how to upgrade to a newer version of QuickBooks Desktop from within the program.
1. Upgrade Your QuickBooks Desktop Subscription
If a new version is available, a message will show up when you launch QuickBooks. We make updating for you simple. However, you should keep in mind that it can take some time for the upgrading. Your internet speed and the size of your firm file will determine the same.
Select Upgrade Now when you're prepared.
If you wish to have your current older version of QuickBooks, you need to hit Keep old version on my computer.
Select lets go next. You have access to downloading, installing, and activating the most recent version of QuickBooks. Your corporate file is altered.
Select Open QuickBooks once the upgrade is complete.
2. Upgrade QuickBooks Desktop without a Subscription
If you are not getting a prompt to update, it indicates that you bought QuickBooks once. You can upgrade using the straightforward upgrade tool. Below are the steps:
Click Upgrade QuickBooks under Help.
After selecting the version you want to update to, you need to click Upgrade Now option.
You can have your most recent copy of QuickBooks. For this, you need to Choose let's go and then choose Keep older version on my computer.
The updated version of QuickBooks is downloaded, set up, and turned on for you. It changes your corporate files.
3. Upgrade via the Discovery Hub
Open the Discovery Hub, chooses Upgrade to QuickBooks 2023, Select Upgrade now and then continue to upgrade.
Choose Keep older version on my computer if you want both versions. Otherwise, leave it empty.
When finished, choose QuickBooks Open.
4. When Upgrade Tool Can't find my QuickBooks Desktop Purchase
You must provide your QuickBooks licensing information if you don't receive a prompt to select a new QuickBooks version. When you purchase QuickBooks using an email that is different from the one you use for your QuickBooks Desktop account, this occurs. What you should do is:
How to Upgrade Your older Company File to Work in a Newer Version of QuickBooks Desktop
Learn how to upgrade your company file so it works in newer versions of QuickBooks Desktop Pro, Premier, or Enterprise.
Your company files must be upgraded if you upgrade QuickBooks Desktop to a newer version (year). A corporation file only needs to be upgraded once. Here you will learn how to upgrade your company file to make it compatible with QuickBooks Desktop Pro, Premier, or Enterprise's most recent releases. Here's how to upgrade your old QuickBooks Desktop company file so that it will work with the most recent version:
Step 1. Install QuickBooks
Activate the admin user account on Windows.
Download the most recent version of QuickBooks Desktop if you haven't previously.
Install your updated version by following the instructions.
Step 2. Set Up Your Company File
You need to follow first step i.e. Prepare Your Company File and third step that is Upgrade Your Company File for each company file you want to upgrade.
Open the initial instance of QuickBooks. After that open the company file you wish to upgrade.
Now, you need to press F2 in order to display the Product Information window.
See in the File Information section. Note the location on your computer where you save the company file.
To rebuild your company file, run the Rebuild Tool. For the upgrade, this gets it ready.
Step 3: Upgrade Your Company File
It invites you to upgrade the first time you open your company file in a newer version of QuickBooks. Remember that after you upgrade QuickBooks, you won't be able to access your company file in the old version.
Verify that everybody has saved the company file.
Launch the latest QuickBooks Desktop Version.
If a company file is not open, you have to press Open or Restore Company option. From the File menu, Open or Restore Company option is also accessible to choose.
Then, after the selection of Open a company files. If a backup company file (QBB) is available rather than a company file, you need to click Restore a backup copy tab and then Local backup (QBW).
Find your corporate file by searching your PC. Select it and then choose Open.
Access your company file as the admin user by logging in.
Before you upgrade, QuickBooks automatically creates a backup of your current company file. If you want to save the backup in a certain folder, choose Change this default destination.
For the upgrade to begin, choose Update Now.
Select done when QuickBooks is finished.
Your company file is now accessible in the new QuickBooks Desktop.
Although you might not always need to upgrade, it is advisable to do so at least once per few years because the most recent updates have introduced amazing new features that significantly increase productivity. Additionally, QuickBooks may be the best option for many business owners because it costs little each month and comes with yearly upgrades. If you need assistance updating QuickBooks, your local QuickBooks consultant can provide you advice on whether it would be advantageous for your business to do so. When you do upgrade, simply follow the steps listed above to quickly and easily import your company file into your new QuickBooks edition.
You learned about upgrading older version of QuickBooks 2019, 2020, 2021 and 2022 to the newest version QBD, 2023 in this post, which also walked you through the process of upgrading QuickBooks Company Files to the newest version step-by-step. The several advantages and up comings of QuickBooks 2023 are also discussed. Get in touch with our experts right away if you run into any difficulties while upgrading QuickBooks older version to QuickBooks Desktop 2023 version.
Accounting Professionals, CPA, Enterprises, Owners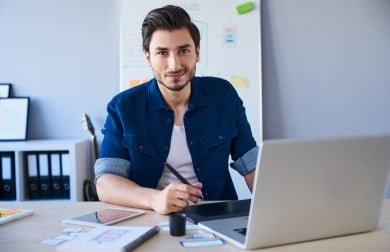 Looking for a professional expert to get the right assistance for your problems? Here, we have a team of professional and experienced team members to fix your technical, functional, data transfer, installation, update, upgrade, or data migrations errors. We are here at Dancing Numbers available to assist you with all your queries. To fix these queries you can get in touch with us via a toll-free number
+1-800-596-0806 or chat with experts.
---
Frequently Asked Questions (Faqs)
What Happens if I End My Subscription to QuickBooks Desktop?
You will no longer be able to use or access QuickBooks Desktop once your membership has been cancelled. Your company file will stay on your device, but you won't be able to access it unless you reactivate your membership or buy an outright license.
How Frequently must I Upgrade QuickBooks?
Your old program won't function properly any longer if you upgrade your computer operating system and as well as your QuickBooks with latest release. However, each time a new service release is released, you should "upgrade" your current version.
Where can I find old QuickBooks Data?
Two Methods to Archive Files in QuickBooks Online
• Select the Gear button.
• Under the Tools column, choose Export Data.
• There are two tabs: Reports and Lists. Push the toggle buttons to the right of each selection to choose the date range and the reports or lists you want to export.
• Now hit on Export to Excel.
How do I Clean the QuickBooks Cache using Google Chrome?
• Choose the More icons from the top right corner.
• Choose Settings.
• Choose Security and privacy.
• Choose Other Site Data and Cookies.
• Select see all site data and cookies.
• To find Intuit cookies, type "Intuit" into the search box.
• Select the trash icon or Remove all items displayed.