Due to the unavailability of several advanced features and tools, consumers occasionally experience issues operating their QuickBooks 2019 version. Every year, Intuit releases a new version with a tone of intriguing new features, as you probably already know. Intuit just revealed fantastic updates to QuickBooks Desktop for 2022 that include a variety of brand-new and improved features and tools. Faster bank feed processing, more advanced inventory management, improved receipt management, and other features are among the upgraded 2022 functionalities.
Save Time, Reduce Errors, and Improve Accuracy
Dancing Numbers helps small businesses, entrepreneurs, and CPAs to do smart transferring of data to and from QuickBooks Desktop. Utilize import, export, and delete services of Dancing Numbers software.
Moreover, Pro Plus, Premier Plus, and Mac Plus subscriptions are now offered for Intuit's Pro, Premier, and Mac products. QuickBooks Desktop Enterprise has been a subscription service for a few years. Users have several good reasons to update QuickBooks to a subscription-based version because of these improvements. This blog covers every single aspect of QuickBooks 2022, ensuring that upgrading from version 2019 to version 2022 is a great decision.
What are the Major Changes that are Done in QuickBooks 2023 Version?
The four changes to QuickBooks 2022's subscription-based model are listed below:
Switch to a Subscription Model for the PC Portfolio with the 2022 Release.
A Subscription to QuickBooks Desktop Mac Plus is now Available.
The availability of 2022 Desktop one-time Purchase Items for Accountants has been Extended to December 10, 2022.
Support for ProAdvisor is being Improved.
What are the Benefits of Upgrading from 2019 to QuickBooks 2022?
Offering a Subscription to QuickBooks Desktop in 2022
Requirements for an Intuit Account for QuickBooks Desktop
Increased Computing Capacity (64-bit Compliant)
Using a Mobile Device, Upload Vendor Invoices to Automatically Prepare Bills for review.
You can pay your bills online with Melio from within QuickBooks
Approval process by Accounts Payable
Customized vendor bill payment stubs can be emailed.
QuickBooks may have documents attached via a mobile device.
Select from multiple of email customer contacts
Webgility-powered add-on e-commerce connection with payment links for pre-payments from customers
Users of QuickBooks Payments accounts can get instant deposits.
Direct deposit the following day for Assisted Payroll subscribers
Simplified Assisted payroll activation
Discovery hub
QuickBooks Desktop Mac Plus 2022 is New and Improved!
What is the Difference Between QuickBooks 2019 to 2022
QuickBooks 2019
Accounting procedures that run slowly tend to have limited features and functions as well as less-advanced computing power.
Because there are no options for email integration you cannot send emails directly from QuickBooks.
Missing PO from email subject line
Not a better form of payment
Adding papers and uploading transactions takes time.
A third-party program is necessary for integration.
Manual consumer payment processing takes a long time
Fewer options for real-time monitoring of the cash flow status
The company file button has no options
Advanced features like Employee self-setup, Alternative vendors, Landed cost calculation, expand button, and others are missing from QuickBooks 2019.
QuickBooks 2022
With 64-bit enhanced computing power, accounting procedures are quicker.
With an email integration platform like WebGILITY choices, send multiple invoices in a single email.
You can add PO in the subject line of the email
Paying vendors' invoices quickly
You can upload documents to link them using the desktop mobile app.
It facilitates e-commerce integration solutions.
Integrating several invoices into a single email will streamline payment processes.
There are advanced features available to view the cash flow in real time.
Button to quickly search a company file
More and more advanced options are available, such as the simplicity of calculating landed costs, collapsible tabs, discovering alternative vendor information, data synchronisation, time- and money-saving options, and staff self-setup options to boost business performance.
Some System Requirements To Upgrade QuickBooks 2019 to QuickBooks 2022
Antimalware and Antivirus
Essentials, Standard, and Windows Server 2012
Standard and Essentials editions of Windows Server 2012 R3
Standard and Essentials versions of Windows Server 2016
Standard and essential versions of Windows Server 2019
Native Installation of Windows 8.1, All Versions, Including 64-bit
Native Installation of Windows 10, All Versions, Including 64-bit
Windows (natively installed) – Windows Server 2019, Standard and Essentials, Windows 10, Windows 8.1, Standard and Essentials versions of Windows Server 2012 R2, standard and essential versions of Windows Server 2016, Essentials, Standard, and Windows Server 2012.
Linux (when you are using QuickBooks Enterprises Solutions Database Server-only installation)- Feora 31, 32 Red Hat Enterprise 8OpenSuse Leap 15.1, 15.2 (RHEL 8).
Use of QuickBooks Desktop 2022 requires Internet Explorer 11 (32-bit).
QuickBooks Desktop 2022 cannot be used with a 32-bit version of Windows; it needs a 64-bit version.
Processor: 2.4GHz minimum
Server RAM requirements: 20 Users (20+GB RAM necessary), 15 Users (16GB RAM required), 10 Users (12GB RAM required), and 1–5 Users (8GB RAM)
RAM: 8GB minimum for 64-bit, 16GB is recommended.
Disk Space:

2.5 gigabytes of disc space (additional required for data files).

Microsoft.NET 4.8 Runtime, which is part of the installation files, is additional software (60MB).

Additional conditions apply to Intuit Data Protect in QuickBooks Connected Services:

At least 4.0GB of Memory are needed.

Add 100MB, or twice the size of the largest file to recover, plus two times that size. It is only necessary to have space from the working folder LocalApplicationData+"IntuitIntuit Data Protect."

Windows:

For the North American version you can use Windows.

Regional options are supported when English is selected as the language.

The server computer has to have administrator privileges for hosting multi-user access.

It is already installed, so there is no need to run it using emulation software or in a virtual environment.

Optical Drive: Installations using physical CDs need a 4X DVD-ROM drive.
Screen Resolution:

The display is appropriate for screens with a resolution of 1280 x 1024 or higher because it can support up to two extended displays.

Best optimised for the DPI setting on a computer.
Wide range of applications are compatible with QuickBooks. Here are a few of the most popular applications.
Microsoft Office:

Office 2016 is available in 32-bit and 64-bit editions (including Outlook 2016).

Office 2013 and 365 are available in 32-bit and 64-bit versions (including Outlook 2013). Keep in mind that Microsoft 365's web version is not supported.

Using Microsoft Outlook 2016-2019, Microsoft Outlook with Microsoft 365, Gmail, Yahoo Mail, Outlook.com, and other email applications that support SMTP, estimates, invoices, and other forms can be sent via email.

It is necessary to use Microsoft Word 2019, 2016, 2013, or 365 while composing letters (includes 64-bit).

Reports must be exported using Microsoft 365, Excel 2019, 2016, or 2013. (includes 64-bit).

Microsoft Outlook 2019 (32-bit), 2016, or 2013 are necessary for contact synchronisation.

2021 Turbo Tax (Personal and Business).
2021 Pro-Series tax year.
V19.0 and V18.0 of QuickBooks Point of Sale.
2021 Lacerte.
2016; Quicken; 2021; 2020; 2019, 2018; and 2017.
Adobe Acrobat Reader: Version 9.0 or later of Adobe Acrobat Reader is needed for Business Planner, Payroll, and reading forms.
2019 through 2022, 2021, 2020, and 2022 of QuickBooks Desktop for Mac.
Internet access with a connection speed of at least 56 Kbps is required for payroll and other online features and services (1 Mbps recommended).
Web Explorer 11.
Yahoo Email, Windows Mail, Hotmail, AOL, Gmail, and Yahoo Email (i.e Mozilla Thunderbird Email Client which supports the plain text version).
Applications for malware and antivirus protection, as well as QuickBooks Desktop Pro and Premier 2022 and Enterprise 22.0, were used to test these products. You might need to change a few settings in these programs in order to get the greatest performance from QuickBooks.
Antimalware Software
AVG
Bitdefeneder
Spybot
Malwarebytes
Emsisoft
McAfee
Avast
Webroot
F-secure
ZoneAlarm
Kaspersky
Antivirus software
Avast
McAfee
Bitdefender
Norton
Kaspersky
ESET
Trend Micro Security
Webroot
Panda Dome
Sophos
Avira
Symantec
F-secure
TLS 1.2 is an internet security standard that is necessary for the connected services in QuickBooks Desktop 2022 to function properly.
What is the Process for Taking Company File Backup
To create a backup before the process to upgrade the company file below are the some steps-
First you have to open the currently-updated version of the program, QuickBooks 2019.
Then, you have to choose File from the menu that appears on the tab's upper left.
Cursor over the Backup Business option to explore it.
Choose the Create Local Backup option as shown below while you are in the Backup Business tab.
How to Upgrade the QuickBooks 2019 to QuickBooks 2022 Subscription Model?
When you launch QuickBooks, a message will show up if a new version has been launched.
Below are the steps that make it simple to upgrade:
First, after you are done, you have to choose Upgrade Now.
Choose Keep old version on my computer if you wish to continue using your current version of QuickBooks.
Next, you have to select Let's Go.
QuickBooks downloads, installs, and activates for you the most recent version of the software.
It updates your company file.
When the upgrade is complete, you have to choose Open QuickBooks.
If you upgrade to QuickBooks Desktop version 2022 from an older version, you will also need to upgrade your company files. There can only be one upgrade per company file. You do not need to upgrade your file when changing to a different edition (Pro, Premier, and Enterprise).
Below are the steps of how to make your older company file compatible with the latest version of the QuickBooks Desktop.
Step 1: Install QuickBooks
Step 2: Prepare Your Company File
Step 3: Upgrade your Company file
Start by signing in to your Windows as an Admin user.
Then, If you haven't already then you have to download the new QuickBooks Desktop version.
After that, To install your new version of QuickBooks you have to follow the instructions step by step.
For each company file you want to update, Follow "Step 2: Prepare Your Company File" and "Step 3: Upgrade Your Business File":
Start by opening the QuickBooks Software on your PC.
Then you have to launch the file for the company you want to upgrade.
Use the F2 key on your keyboard to see the Product Details window. For more details, See the File Information section.
Make a note of the location of your computer's company file.
Use the Rebuild Tool to rebuild your company file (This will get it ready for the upgrade).
A reminder to upgrade appears when you open your company file in a more recent version of QuickBooks. After upgrading QuickBooks, keep in mind that you won't be able to access your company file in the older version.
Make sure that everyone has signed out of the file for your company.
Then you have to open the latest version of QuickBooks Desktop.
Choose Open or Restore Company if you don't have a company file open.
You may also choose Open or Restore Company from the File menu.
Then you have to choose to Open a company file after that.
Choose Restore a backup copy after that. backup locally Instead of a company file, if you have a backup company file (QBB) (QBW)
Find the company file on your computer, click it, and then you have to select Open
Log in to your company file as an administrator.
QuickBooks automatically makes a backup of your current company file before you update.
Choose Change this default location to change the backup's default location to a specific folder.
To start the upgrade you have to select the Update Now button.
When QuickBooks has finished the process of upgrade you have to select Done.
You can now open your company file in the new QuickBooks Desktop version you have. You may now move your company's files to a server if you maintain them there.
Process to Upgrade from QuickBooks Pro 2019 to QuickBooks Pro Plus 2022
Follow the below steps:
Close out any remaining projects.
Verify that your PC complies with the system requirements.
Then you have to download the desktop version of QuickBooks.
Save your document in an easily accessible area (like your Windows desktop).
You should have your license number and item convenient.
Check the original package for the mark if you purchased it from a shop.
Then you have to open the QuickBooks.exe file.
Follow the instructions shown on-screen. Choose Next after acknowledging the product license understanding.
Click Next after entering the item and license numbers.
Learn to Upgrade from QuickBooks Enterprise 2019 to QuickBooks 2022
The most popular financial software for small businesses worldwide is Quickbooks Enterprise. Several businesses of all sorts, from little mom-and-pop shops to Fortune 500 companies employ it.
There are a few procedures you must complete in order to update your Quickbooks Enterprise 2019 software to the most recent version. This manual will take you step-by-step through the entire upgrade procedure, from collecting your data to downloading the software.
The update procedure is simple to follow and may be finished in a short amount of time. Once it's finished, QuickBooks Enterprise 2022's newest features and improvements will make your company ready for the future.
Follow the Below mentioned steps:
Ensure that company file is ready to update
Install the latest version of QuickBooks
Set up Network and Server Settings
Install the latest QuickBooks Enterprise on Workstations
Step 1: Ensure that the Company File is Ready to Update
Enter QuickBooks as the Admin user. Admin account access needs a password.
Choose Edit the Admin user under Users from the Company menu.
Make sure the file extension is before removing any special characters like ":," "&," and "/" from the corporate file name.
qbw.
Restart QuickBooks after exiting.
Then you have to choose Close All from the Window menu by going there.
Now select Utilities from the File menu.
At last, Select Verify Data.
Step 2: Install the Latest Version of QuickBooks Enterprise on the Server
First, you have to close all the programs that are running, including antivirus programs.
Then you have to double-click the Enterprise file that you have downloaded
Choose Database Server and QuickBooks Application and then select Server Install.

It is advisable to install the upgrade over your previous version if you have a server-only installation. Instead, You might use a full program install.
You can install over the previous version if you already have the whole programme with the QuickBooks Database Manager installed on your PC. You can keep both versions. The services for one or more installed versions will be operated by a single database manager.
Follow the on-screen directions to finish the installation. If an error notice appears during installation, restart your computer and try the installation again.
In the newer version of QuickBooks, you have to open your company file.
Then sign in as the Admin login. Before updating it QuickBooks will backup your file. The company file will get open after updating.
(Optional) After your new version has been properly installed then you can remove any database managers and older versions of QuickBooks from the server.
How to do it:
You can go to Windows Start and choose it.
After choosing Settings you can select Control Panel.
You have to select the Add or Uninstall Programs option.
Find the outdated version of QuickBooks and then click Uninstall/change, and then follow the instructions that are visible on the screen.
Step 3: Set up Network and Server Settings
Select Programs after clicking the Windows Start button.
Then choose QuickBooks Database Manager after choosing QuickBooks.
After that, You have to select Scan Folders.
Add the location of the company file folder.
Then scan the folder. Your company file will be visible at the bottom of the window.
Database Server Manager should be closed.
Step 4: Install the Latest QuickBooks Enterprise on all Workstations
Go through the steps to uninstall all old versions of Enterprise from all workstations:
You have to select the Windows Start button and then you have to select Settings
Then you have to select Control Panel and then you have to Add or Remove Programs
Then you have to find the old version of QuickBooks, then you have to select Uninstall/change and then follow the steps that are visible on the screen.
Download QuickBooks Desktop Enterprise's latest version
Install the latest QuickBooks Desktop Enterprise on the workstation if you haven't already.
Install QuickBooks Desktop Enterprise's most recent version on workstations
All open programs should be closed, including antivirus software.
Then click the downloaded Enterprise file twice.
Choose Database Server and QuickBooks Application, then select Server Install.
Choose Express. Make sure to select the Custom and Network option if you choose them. On this computer, I'll be using QuickBooks, but the company file will be on a different computer.
To complete the installation, Follow the onscreen instructions.
In the latest version of QuickBooks, open your company file.
Activate the Admin login. QuickBooks will back up your file before upgrading it. After updated, the company file will open.
Here comes the end of upgrading QuickBooks 2019 to the latest release. All the important topics are included in this and are explained step by step. In case you face any issue related to this then you can Dancing Numbers team via call or live chat.
Accounting Professionals, CPA, Enterprises, Owners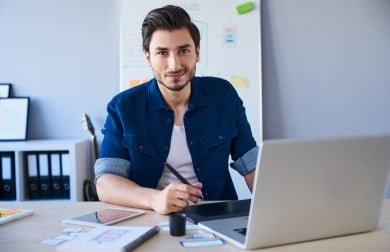 Looking for a professional expert to get the right assistance for your problems? Here, we have a team of professional and experienced team members to fix your technical, functional, data transfer, installation, update, upgrade, or data migrations errors. We are here at Dancing Numbers available to assist you with all your queries. To fix these queries you can get in touch with us via a toll-free number
+1-800-596-0806 or chat with experts.
---
Frequently Asked Questions
What do You mean by Long-term Goals for the QuickBooks Desktop Release in 2022?
Each year, millions of small businesses and accounting professionals utilise QuickBooks Desktop solutions. By switching to a subscription-only model, Intuit has committed to deliver its commitment to providing higher value and more meaningful features for you and your clients.
How to Know if there is Any Latest Version that is Released in QuickBooks Desktop?
Follow the below steps as it is really simple to check:
● First you have to open your QuickBooks Desktop.
● Then you have to click F2 key from your keyboard.
● After pressing this, a product information window will open.
● After that, Here you can verify or you can check your active version as well as you can check the released one.
What if You are not Able to see any Steps to Upgrade Your QuickBooks Subscription?
If you are not able to see any prompt on your screen then follow the below steps:
● Firstly, You have to go to the edit menu then you have to select Preferences
● Next, You have to go to the General tab and then you have to choose the option My Preferences
● Now you have to choose the Bring back all one time messages option that is followed by clicking the Ok button
● At last, You have to close your QuickBooks and then try to open again and you will see that you have the prompts to upgrade your QuickBooks subscription.