Has ever your computer crashed or have you felt the urgent need to undo the recent changes? Or even, using a backup company file in QuickBooks that helps you to restore the respective accounting data?
Then you are in the dire need of knowing how to restore a backup company file. This article is therefore here for you to understand with absolute lucidity how to restore a backup company file.
Save Time, Reduce Errors, and Improve Accuracy
Dancing Numbers helps small businesses, entrepreneurs, and CPAs to do smart transferring of data to and from QuickBooks Desktop. Utilize import, export, and delete services of Dancing Numbers software.
While the restoration process of the backup company file, QuickBooks would be using the backup company file (.qbb) so that it can create a new company file (.qbw).
In case, your company file is stored on an external device such as a USB or you are using any hosting service like Box for storing, you must move it first to your local hard drive.
What is a Backup File in QuickBooks?
A backup company file is pretty self-explanatory in understanding its functionality because of its literal meaning. A backup file in QuickBooks exists for the sole purpose of saving every important file, which is currently present on your company file.
To explain, some of these files would include templates, logos, accounting data, images, letters, and other concerning files (namely Business Planner, Loan Manager, QuickBooks Statement Writer, and Cash Flow Projector).
However, payroll forms do not come under backup files in QuickBooks.
Restoring a QBB (QuickBooks Backup) File:
Let us quickly now glance through the steps, which are involved in restoring a backup company file in QuickBooks:
Step 1: Open QuickBooks and Pull Down the File Menu.
Step 2: Choose "Open or Restore Company."
Step 3: After that select the "Restore a backup copy."
Step 4: Then Click on "Next."
Step 5: Select the option which says, "Local Backup" and Click on "Next."
Step 6: Locate for the backup file (.QBB) on your computer and must read and "Look in" [Your company name].
Step 7: Locate a folder and finalize where would you be saving the restored "Open Backup Copy."
Step 8: Choose "Open" and then "Next."
Step 9: Once ready, Hit Save. If you see messages about possibly overwriting data are appearing, find and choose the option which matches the most to your needs. Make sure that you do not overwrite as long as you are certain why you want to.
Before we conclude, here's a very important note that you must have taken care of while restoring a backup company file in QuickBooks. While the restoration process, make sure that you must not open the respective backup in the same folder in which the existing company file is stored.
If this happens, it will lead to overwriting of the data. Thus, always consider renaming your existing company file. You can also choose to keep unique names of the file and of course, most conveniently save the file or the backup in a separate folder.
How to Create a QuickBooks Backup File (.QBB)?
To create a QuickBooks backup file (.qbb), the following steps can be taken into consideration and should be followed:
Tap and open your QuickBooks company file.
Press File followed by Back Up Company.
Choose to Create Local Backup and click on Local Backup.
Tap on Options and press Browse.
Locate the folder to which the backup file must be stored.
Select Complete Verification and press OK.
If prompted, Use This Location, choose it.
Press Save It Now and choose Next.
Select Leave the default name and click on Save.
Thus, by now you must have gathered a lot of confidence in understanding and knowing how to restore a backup company file (.qbb) in QuickBooks. If you still you are facing difficulties and certain challenges in restoring a backup company file (.qbb) in QuickBooks.
Accounting Professionals, CPA, Enterprises, Owners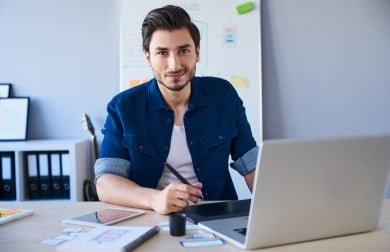 Looking for a professional expert to get the right assistance for your problems? Here, we have a team of professional and experienced team members to fix your technical, functional, data transfer, installation, update, upgrade, or data migrations errors. We are here at Dancing Numbers available to assist you with all your queries. To fix these queries you can get in touch with us via a toll-free number
+1-800-596-0806 or chat with experts.
---
Frequently Asked Questions (Faqs)
Why do I need to Restore a Backup Company File (.QBB) in QuickBooks?
There might be quite some of the potential reasons for which you need to restore a backup company file (.qbb) in QuickBooks:

The size of the QuickBooks Backup File has increased beyond its permissible limits


On the respective disk, in which the data is saved, there is some kind of development of bad sectors


On the respective hard disk, in which the data is saved, there is some kind of viral infections


Database corruption has taken place due to the abrupt shutdown of PC


There is a lack of resources like RAM, network cable, routers, virtual memory, etc


The .qbb files were not opened correctly and might have caused errors related to accessing permissions
Can I make Adjustments to the Backup Settings in QuickBooks?
Yes. You can make adjustments to the backup settings in QuickBooks. To start making changes in the backup settings on your QuickBooks, the steps below should be ensured to follow:

Open QuickBooks and go to File


Take your cursor on Back up Company


Choose to Create Local Backup


Select your preferred Options


Do the changes accordingly as you want to


Choose OK to complete
Are there any Restrictions to Keep in Mind While Restoring Backup Files in QuickBooks?
There aren't such restrictions to keep in mind while restoring backup files in QuickBooks. However, there is one restriction that must be followed. Now it is expected that the backup copy will be in the typically compressed format, it is highly recommended that restore wizard is used in order to get the data back into the QuickBooks software.
Make sure not to make use of the Copy command from Windows.