If you are a QuickBooks user then you would always be looking for ways to make your accounting software more useful and efficient. In order to do it, you will be required to update your QuickBooks Desktop version, from an older version to a newer version. It will ensure that you are equipped with the latest and current features along with tools that may not be present in your previous version.
Save Time, Reduce Errors, and Improve Accuracy
Dancing Numbers helps small businesses, entrepreneurs, and CPAs to do smart transferring of data to and from QuickBooks Desktop. Utilize import, export, and delete services of Dancing Numbers software.
In today's article, We will talk about the key points to upgrading QuickBooks from 2020 to 2023.
If you wish to upgrade the QuickBooks 2020 to QuickBooks 2023 version, then you no longer need to worry about it. This is because the QuickBooks 2022 upgrade has been launched by Intuit already. It is available on the official website of Intuit. The current QuickBooks Desktop version 2022 is subscription-based accounting software. It provides improved collaboration between clients and accountants.
Not to mention, It will also make sure that current security patches along with 3rd party operating system support. Read on to learn about the easy and convenient steps to update QuickBooks 2020 to QuickBooks 2023 version.
What are the things to be Done Prior to Updating QuickBooks 2020 to 2023 Version?
Prior to moving with the update procedure, It is imperative that you save a copy of the company files. It will serve as a backup in case any technical problem arises during or after post upgrade. It will help you to prevent any loss of data, files, progress, etc.
Here is the List of the Steps one needs to Perform to Create Company Backup Files:
Step 1: First, You need to open the QuickBooks software.
Step 2: Now login to the company files with Admin access.
Step 3: Now go to the toolbar that is available at the top of your window and then use the File menu.
Step 4: Find the Backup company option where the File menu is newly opened.
Step 5: Now, To prepare a local backup, navigate to the Back-up Company menu and choose the option, Create Locate Backup.
Step 6: It is possible to edit the backup settings on the new screen by selecting between a local backup and an online backup.
Step 7: When the settings are as per your satisfaction, Press Next.
Step 8: Lastly, You must wait for the particular back process to finish.
How to Upgrade QuickBooks 2020 to the 2023 Version?
Here are simple and easy methods to update to the current version, But the only advice is to do it as per the order stated below:
Step 1: The first step in this update procedure, you need to Download the QuickBooks 2022 Version.
Step 2: Now you need to save it in a secure and safe location that you may like.
Step 3: Once downloading is completed, you must install it.
Step 4: To finish the installation, Navigate to the section where the downloaded file is stored.
Step 5: Now, Locate and then click the downloaded .exe file twice.
Step 6: Once the installation is over, Comply as per the instructions available on-screen.
Step 7: Once the software is installed in the right manner, You need to activate it.
Step 8: Now, You need to upgrade QuickBooks and then combine data into the current version.
Step 9: It is also possible to store a backup and keep it offline or in the cloud.
Step 10: Later on it may help you to upgrade.
What are the Preparations to Upgrade the QuickBooks Company File?
The preparation to upgrade the company file manually is needed only when the file is not updated manually.
Here are the steps to upgrade company files manually:
Step 1: First, as an Admin you need to run the QuickBooks Desktop on the actual version you are utilizing prior to upgrading.
Step 2: Now, You need to go to the top left end of the QuickBooks screen and then choose the File menu option.
Step 3: Select the option, Open or Restore file from the provided drop-down menu.
Step 4: You need to select and open the particular file to update it to the currently updated software.
Step 5: When the particular file opens, You need to click the F2 key from your given keyboard.
Step 6: Now in your application, The product information screen opens up.
Step 7: Take note of the file location where it is saved in your particular system.
Step 8: You need to authenticate the data of the particular company file. You can do it by running the Rebuild Tool.
Step 9: Lastly, The file is ready for the upgrade.
How to Upgrade the QuickBooks Company File?
Once QuickBooks is updated to its latest version, it is important and mandatory to update the company file too.
Here are the steps to update the QuickBooks company file:
Step 1: First, You need to ensure that you are using the multi-user mode. This mode enables you to use several computers at once.
Step 2: Now choose Open and Restore Company File from the particular file menu.
Step 3: Now navigate to the particular backup that has been created by you and press on the same.
Step 4: In order to continue the process, select and press the tab Continue.
Step 5: Now you need to open the Company File by choosing it and press the Open Button.
Step 6: Now you need to log in as an Admin and then choose the Upgrade option.
Step 7: Comply with the on-screen instructions to do it.
Step 8: Press the Done button when the update process is finally complete.
What are the Latest Features of QuickBooks Desktop Version 2023?
QuickBooks Desktop for Windows is having a new look. The latest upgrade of QuickBooks is all about automation that can help you to boost your business and its productivity. The improved movements in QuickBooks 2022 are displayed for everyone.
Here are the Latest Features of the Version 2023 lineup:
Subscription-based Product lineup: Only Premier Plus and Pro Plus subscriptions are available for our Premier and Pro products. This approach enables us to offer value-added, innovative, and productivity-boosting solutions that address the requirements of the customers in a better way.
Desktop subscriptions comprise several innovations that are created to help you and your respective clients carry on accounting activities quicker and more competently than before.
With QuickBooks 2023, it is easy to schedule and then pay for your expenses. You can access the funding source you want and give it to your vendors in the physical or digital format they like.
Direct submission of documents to particular transactions through the QuickBooks Desktop mobile app that fastens the process.
You can select the right recipients from the vendor contacts or client lists to send emails more swiftly.
Thanks to the quick and reliable 64-bit QuickBooks, accounting activities can now be wrapped up faster by 38%.
It is possible for updated QuickBooks to automate bill inputs with the help of the QuickBooks Desktop mobile app or email address and thereby saving you enough time. You just need to import and check.
By emailing bill payment stubs (to your respective vendors) that are customized, it is possible to maintain a consistent and completely professional line of communication.
Combine your e-commerce platforms with the current QuickBooks to handle your inventory and online sales efficiently.
Updating QuickBooks 2020 to the 2022 version will definitely add a boosting factor to your business and integrate a competitive advantage. In comparison to others who use old versions, the current version has a great accounting system, thanks to the upgrade.
The steps mentioned above are quite easy and smooth when carried out in the provided sequence. Our Dancing Numbers experts are at your disposal 24×7. You just need to explain the problem in detail for an instant and effective solution.
Accounting Professionals, CPA, Enterprises, Owners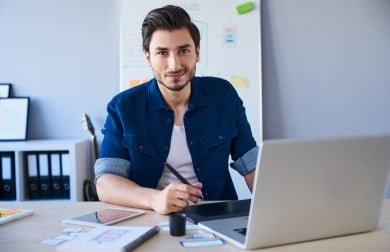 Looking for a professional expert to get the right assistance for your problems? Here, we have a team of professional and experienced team members to fix your technical, functional, data transfer, installation, update, upgrade, or data migrations errors. We are here at Dancing Numbers available to assist you with all your queries. To fix these queries you can get in touch with us via a toll-free number
+1-800-596-0806 or chat with experts.
---
Frequently Asked Questions
How to Upgrade QuickBooks Desktop with the help of a Subscription?
When the latest version of QuickBooks is released, a notification appears when the program is opened. It is possible to upgrade QuickBooks with the steps given below:
• Choose the option, Upgrade Now when you are ready.
• If you wish to keep your present QuickBooks, select the option, Keep old Version on my computer.
• Now, Select Let's Go.
• The current version of QuickBooks is downloaded. Then it is installed and activated by QuickBooks.
• Choose Open QuickBooks when the particular update is complete.
What is the Meaning of QuickBooks 2022 Version Modification? How it can Benefit the Clients?
Here is What the QuickBooks 2022 Version Modification implies:
• Upgrading to QuickBooks Desktop Premier or Pro Plus at any time.
• Customers seeking more collaboration can use QuickBooks Online or Online Advanced which are cloud-based preferences.
• To get state-of-the-art tools and get more power, QuickBooks Enterprise is a great option for businesses that are prospering.
• The customer date will be migrated immediately, within minutes.