Want to upgrade QuickBooks 2016 to 2022 if you're bored with your old version?
QuickBooks is well-known accounting program which was created and is sold by Intuit. It is intended to facilitate numerous accounting chores, assist firms in managing their money, and track revenue and costs. Numerous features and tools make QuickBooks suited for small and medium-sized organizations. Users using QuickBooks may handle accounts payable and receivable, prepare and send invoices, track income and expenses, and reconcile bank transactions.
🥺🥺QuickBooks 2020 End of Life🥺🥺
Your access to QuickBooks Desktop 2020 software will be discontinued after May 31, 2023. This also means you won't receive critical security updates starting June 1, 2023. Upgrade to Latest Release Before it's Too Late!!!
It assists companies in keeping accurate financial records. The software offers a range of reporting options, including cash flow statements, profit and loss statements, balance sheets, and configurable reports. These reports give companies information about their financial performance. Businesses may monitor and control their inventory levels using QuickBooks. It offers tools for managing vendors, generating inventory reports, and tracking items and purchases.
QuickBooks provides desktop and cloud-based (QuickBooks Online) versions. While the desktop version of QuickBooks has more sophisticated functionality and is appropriate for organizations with complicated accounting requirements, QuickBooks Online gives users access to financial data from anywhere they have an internet connection. Users with little experience in accounting can use QuickBooks thanks to its user-friendly interface.
The program provides easy-to-follow instructions and intuitive navigation to make using the device simple for users. In order to help businesses handle employee salaries, deductions, and tax calculations, QuickBooks includes payroll processing tools. Paycheck generation is made easier, and the requirements for paying payroll taxes are met. Due to its adaptability, simplicity of use, and extensive feature set, QuickBooks has grown to be a commonly used accounting system. It serves a wide range of industries and is utilized by companies of all sizes to effectively manage their financial operations.
About QuickBooks Desktop 2016
Intuit created and released the accounting software suite known as QuickBooks 2016. It is intended to support small enterprises in effectively managing their financial operations. An overview of QuickBooks 2016 is provided below:
To manage a variety of accounting chores, QuickBooks 2016 offers a number of features. It allows users to manage accounts payable and receivable, conduct payroll, make invoices, keep track of income and expenses, and provide financial reports.
QuickBooks 2016's user interface is simple to use and straightforward, making it simple for non-accounting professionals to browse and utilize the program successfully. It provides a dashboard with easy access to important financial information and tasks.
QuickBooks 2016 enables many users to log in at once, promoting team work and letting various team members focus on their individual duties.
To improve functionality, the software integrates with other programs and services. For instance, by syncing with online banking systems, users can input bank transactions into QuickBooks.
Users of QuickBooks 2016 can alter invoices, reports, and templates to meet their unique needs and brand guidelines. Additionally, it offers capabilities for building custom fields and reports that are tailored to the user.
To protect private financial information, QuickBooks 2016 comes with security protections. User roles and permissions can be set up to limit who has access to what data in the software.
Intuit regularly released patches and updates for QuickBooks 2016 to address bugs and add new features. However, as it is an older version, there might not be any updates or limited continuous support.
About QuickBooks Desktop 2022
As an AI language model, you may lack access to real-time updates or precise information regarding QuickBooks 2022, therefore your knowledge is limited to that which was known as of September 2021. You can give you a general review of QuickBooks and what to anticipate from its program, though.
Intuit created the well-known accounting program which is known as QuickBooks. Small and medium-sized enterprises can use it to help them manage their payroll, spending, and other financial activities. There are numerous versions of QuickBooks available, including QuickBooks Online (cloud-based), QuickBooks Desktop (loaded locally), and QuickBooks Self-Employed (tailored for independent contractors and freelancers).
Typical features and functionalities offered by QuickBooks include:
You can record and categories financial transactions, including as sales, costs, invoices, and payments, using QuickBooks. It offers resources to make precise financial tracking easier.
With QuickBooks, you can make invoices that are visually appealing and send them to customers or clients. You can use it to track the progress of your invoices and alert customers about unpaid invoices.
By figuring out employee salaries, taxes, and deductions, QuickBooks simplifies the process of processing payroll. It can provide pay stubs and assist in filing tax forms.
The software offers a number of reporting options to help you understand the financial situation of your company. You may produce reports like cash flow statements, balance sheets, and profit and loss statements.
QuickBooks connects to other business software, including e-commerce platforms, CRM programs, and payment processors. This speeds up data transport and minimizes the need for manual data entering.
QuickBooks has a wide range of connectors and applications from other parties. These applications enhance QuickBooks' capabilities and provide extra features designed to meet particular business requirements.
It's vital to remember that QuickBooks 2022's precise features and updates will vary depending on the version (Online or Desktop) and any upgrades or modifications made by Intuit.
System Requirements for QuickBooks 2022
QuickBooks 2022 System Requirements are the essential hardware and software specifications that your computer system must meet to ensure optimal performance of this powerful accounting software. Whether you're upgrading from an older version or installing QuickBooks for the first time, it's crucial to check these requirements beforehand as they dictate how seamlessly the program will run on your device. The latest version comes with improved features such as automated workflows, enhanced security measures, and advanced reporting options that make managing finances a breeze for small businesses and self-employed individuals alike. To take full advantage of all these benefits, ensure you have a compatible operating system like Windows 10 or Mac OS X v10.15 (Catalina), reliable internet connection, sufficient memory capacity (4 GB minimum recommended), fast processor speeds (2 GHz or higher), and high-resolution displays for better visibility. By meeting these QuickBooks 2022 System Requirements, you can look forward to smoother financial management processes that save time and money in the long run!
Upgrade QuickBooks 2016 to QuickBooks 2022: things to consider
Ensure that you back up the current version of the company file before upgrading, and that in the event of a technical issue your data is secure.
Make a backup of the current version you are using.
To Upgrade QuickBooks 2016 to the Latest 2022 Version, follow the steps below.
Steps for Upgrading QuickBooks 2016 to 2022
The fact that QuickBooks frequently releases new versions with updated features and enhanced functionality should not be overlooked. The most recent version of QuickBooks is 2022, with a knowledge cutoff date of September 2021. Consider upgrading to a more recent version if you want to take advantage of the newest features and continued support from Intuit.
To upgrade from QuickBooks 2016 to QuickBooks 2022, you'll need to follow these general steps:
Check System Requirements
Before upgrading, make sure your computer meets the system requirements for QuickBooks 2022. You can find the system requirements on the Intuit website or in the product documentation.
Before proceeding with the upgrade, it's crucial to create a backup of your QuickBooks 2016 company file. This ensures that your data is safe in case any issues arise during the upgrade process. You can create a backup within QuickBooks by going to File tab and then Back Up Company then you can select Create Local Backup.
Purchasing of QuickBooks Desktop 2022
Get a license or subscription for QuickBooks 2022 by purchasing it. You can get it from the Intuit website directly or from licensed resellers.
Download & Install QuickBooks Desktop 2022
Download and install QuickBooks 2022 using the installation disc that came with your purchase, or use the QuickBooks 2022 installation file from the Intuit website once you have the license or subscription. In order to install the software you have to launch the installer and adhere to the on-screen directions.
Launch QuickBooks 2022 and Choose Your Company File
Open your company files in QuickBooks 2022 after launching it. You will receive a message asking you to update your company file. To finish the conversion procedure, adhere to the instructions. Before continuing, you must wait for QuickBooks to finish the conversion.
Review and Adjust Settings
After the conversion, check your settings in QuickBooks Desktop 2022 to make sure they adhere to your preferences. Verify any settings you had in QuickBooks 2016 for your company information, preferences, accounts, lists, and other settings. Make any modifications or updates required.
Run the Verify Data tool in QuickBooks 2022 to check for any data errors and ensure data integrity. This procedure aids in locating and fixing potential issues in your company file. The Verify Data utility can be launched by selecting your file and from the drop down menu of file select Utilities and in last verify Data.
Reinstall Add-ons and Integration
Reinstall any add-ons and connectors you are using with QuickBooks 2016; alternatively, check to see if they are compatible with QuickBooks 2022. Visit the websites of the relevant integrations or add-ons for information on compatibility requirements or upgrade instructions.
Training of QuickBooks Desktop 2022
Get QuickBooks 2022 training and familiarize yourself with it: Spend some time investigating the updates and new features in QuickBooks 2022. It's advantageous to become familiar with the adjustments and make use of any improvements that can make your process more efficient.
Ongoing Support and Updates
Be sure to install any updates or patches made available by Intuit to keep your copy of QuickBooks 2022 up to current. To make sure you get the most recent features and bug fixes, frequently check for updates.
Now, you must understand that upgrading from QuickBooks 2016 to QuickBooks 2022 is highly recommended. It offers improved features, enhanced security, ongoing support, compatibility with modern systems, and ensures the integrity of your financial data. The decision to upgrade ultimately depends on your specific business needs and budget, but the benefits of upgrading to the latest version of QuickBooks are significant.
In any case you require help then you can contact our Dancing Numbers team, they will help you in resolving your issue. As our technical team has expertise in their field.
Accounting Professionals, CPA, Enterprises, Owners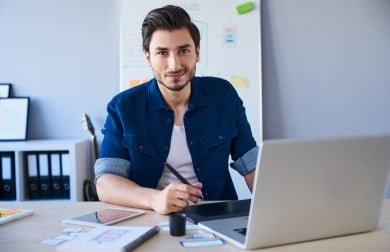 Looking for a professional expert to get the right assistance for your problems? Here, we have a team of professional and experienced team members to fix your technical, functional, data transfer, installation, update, upgrade, or data migrations errors. We are here at Dancing Numbers available to assist you with all your queries. To fix these queries you can get in touch with us via a toll-free number
+1-800-596-0806 or chat with experts.
---
Frequently Asked Questions
Do I have to Upgrade QuickBooks Every Year?
When exactly you need to upgrade is not governed by any strict rules. There are some businesses that provide professional services that perform 1-2 significant transactions per month and don't maintain inventory, and for them, QuickBooks Pro will be more than adequate.
Is QuickBooks 2017 Still Supported?
You will no longer have access to QuickBooks payroll services, technical support, online banking, online backup, or any other services after May 31, 2020, since the 2017 edition has reached its end of life. Additionally, this implies that as of June 1, 2020, you won't be getting important security updates or fixes.
Why QuickBooks is so Expensive?
The cost of QB Premier 2021 has grown dramatically thanks to Intuit. We don't anticipate prices to decrease, despite the nearly-dual increase in wholesale pricing. It's a safe bet to assume that Intuit would prefer to turn QB Premier into a subscription service, similar to what they did with QB Enterprise a few years ago.
Can I Install QuickBooks on 2 Computers?
A single license is used by the majority of QuickBooks users. Literally speaking, this means that you can use multiple computers to access QuickBooks. However, only one user can access a file simultaneously across a maximum of two machines.