Updating QuickBooks often every hour will be the best choice for your business since it will help to keep the accounting software up-to-date. Even though you may not need to upgrade the software every year, it is advised to upgrade it every few years at least. This is because the last few version versions have provided new capabilities that have significantly enhanced your business productivity and outcome.
Save Time, Reduce Errors, and Improve Accuracy
Dancing Numbers helps small businesses, entrepreneurs, and CPAs to do smart transferring of data to and from QuickBooks Desktop. Utilize import, export, and delete services of Dancing Numbers software.
Add to it, QuickBooks Online may be the ideal option for several business owners. This is because you pay a small monthly charge that comprises automatic upgrades every year. In today's article, we will talk about the easy instructions you need to follow to upgrade QuickBooks 2018 to 2023 and also import company files swiftly and easily into the latest version of QuickBooks.
Why do You Need to Upgrade QuickBooks 2018 to 2023 Version?
Intuit has released a new QuickBooks Desktop version every year. It comprises the latest and enhanced features to boost the functionality of the accounting software and ease of use.
Here are the important pointers on why you need to upgrade the QuickBooks 2018 version to 2023:
You can get access very smoothly to issue rule-based customer groups depending on the customer balance, type, location, etc.
In order to add a more professional look to your particular payment receipts, you can now add logos and also customize the format too.
You do not need to send payment statements manually to your particular clients to notify them to settle the particular outstanding accounts.
Batch-editing of bank transactions or automated categorization of payees, accounts, and classifications enables quicker importing of bank data.
Not to mention, QuickBooks users get assistance to enhance their communications with their customers.
It is possible to automate the method of creating receipt expense entries, with the assistance of the QuickBooks Desktop Mobile App.
Customers can now get statements by email. As a result, It will assist you to get paid more quickly.
How to Upgrade QuickBooks 2018 to 2023?
Here are the steps that are very easy and simple and you will be able to perform within the present QuickBooks software to upgrade the 2018 QuickBooks version to 2023:
Step 1: From the Help menu in your particular QuickBooks application, Select Upgrade QuickBooks.
Step 2: In case you have the current version, Choose Upgrade Now.
Step 3: Or else, Choose Buy Now to buy it prior to upgrading.
Step 4: QuickBooks will review the current upgrades automatically for your customer account, in case your account lacks the upgrades available.
Step 5: In case you have bought QuickBooks from a particular store, the application will notify you to add the license along with the product details in a bid to upgrade.
Step 6: After adding the product details, Press Continue to move ahead.
Step 7: QuickBooks will display the upgrades that are provided for you.
Step 8: It is possible to upgrade now by choosing QuickBooks Desktop edition 2021.
Step 9: Delete the check for the option, Keep Old Versions on my Computer. Then select Let's Go to eliminate the previous version of the accounting system from your computer.
Step 10: Enable the upgrade to finish when the QuickBooks application is shut. It will help you to download and then install the most current version and also create an updated copy of the company file.
Step 11: Please be aware that the installation time will depend based on the speed of the internet connection.
Step 12: A success notification will be displayed on your computer system after the upgrade is complete.
Step 13: Lastly, Choose Open QuickBooks to start accessing the latest version of your particular QuickBooks program.
How to Upgrade QuickBooks Company File?
When you upgrade your QuickBooks program, the company files will not be upgraded automatically. You will be required to upgrade the QuickBooks company files manually. In order to upgrade a company file after a software upgrade, you need to open the app as an administrator and then do as per the QuickBooks company file update wizard's commands.
Note: Only the QuickBooks Admin user has the authority to upgrade the company file, hence, ensure that you possess the credentials. The file will be upgraded for all the particular users after the Admin user has successfully upgraded it. Hence, this method will not be required to repeat. However, this method is required to be repeated for every file you use in case you have many company files.
Step 1: Log in to the Server and Launch QuickBooks.
Step 2: Select whether to repair an existing company or create a new one.
Step 3: In case the Express Start Wizard notifies you to, Let's set up your business, just simply close it and then get back to the No Company Open.
Step 4: Press Next after choosing Open a Company File.
Step 5: Go to the company files location.
Step 6: Press Open after the company file has been located.
Step 7: Select the file that has the yellow or green symbol and has a Type branded QuickBooks Company File in case you witness several files with identical names.
Step 8: Press OK after adding the Admin details for the company file.
Step 9: The company file will be upgraded and you will be notified to do so.
Step 10: The QuickBooks company file update wizard will start updating the file when you press Update Now.
Step 11: Before updating the company file, the Update Wizard will create a backup copy.
Step 12: When it is complete, Press Done and open your file in the current version of QuickBooks, and start working on it.
What has been Added to QuickBooks 2023 Version?
QuickBooks 2023 has several new features that make it convenient for small enterprises to monitor their finances. Such features comprise improvements in:
Automatic Statements
Customer Groups
Classified Groups
Receipt Customization
Regardless, you will be able to use all the splendid features that are available in the last version of QuickBooks Desktop like Accrual-based Accounting or Cash-based Accounting, Expense Tracking, Accounting, Invoicing, Quotes, Estimates, Inventory, Contact Management, and many more.
In case you are a Mac user, the latest version of QuickBooks for Mac has several new capabilities. Such benefits comprise:
E-payments on Statements: Comprise a payment gateway link in your particular statements, making it convenient and easy to add your clients.
Sales Tax Codes: For non-profits, out-of-state orders, and several districts, it is possible to record sales tax.
Automatic Payment Reminders: You will be prompted about the due payment via email.
Combined Invoices: Several invoices can now be included in a single email with the help of combined invoices.
1099 e-Filing: QuickBooks Mac users can now e-file 1099s.
The steps and solutions provided above are a detailed guide to upgrading QuickBooks 2018 to 2021. Hence, If you can upgrade your old QuickBooks 2018 version to 2021 without any issues, It will enable you to use all the advanced automatic features of the latest version. As a result, It will enable you to make your task very easy and save you a lot of time, enabling you to increase your business productivity significantly.
We hope that the steps provided above will clear all your doubts regarding upgrading QuickBooks Desktop 2018 to the 2023 version. Connect with Dancing Numbers experts via live chat and get help for upgrade your QuickBooks version.
Accounting Professionals, CPA, Enterprises, Owners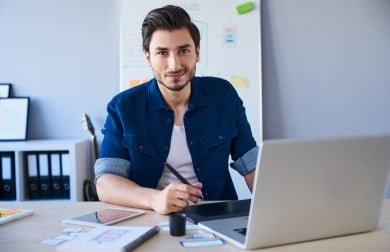 Looking for a professional expert to get the right assistance for your problems? Here, we have a team of professional and experienced team members to fix your technical, functional, data transfer, installation, update, upgrade, or data migrations errors. We are here at Dancing Numbers available to assist you with all your queries. To fix these queries you can get in touch with us via a toll-free number
+1-800-596-0806 or chat with experts.
---
Frequently Asked Questions
Is it Crucial to Prepare a Backup of the Company Files prior to Upgrading QuickBooks 2018 to 2023?
Yes. It is crucial that you have a backup of the company files prior to the upgrading of the company files. This is because, in case something goes wrong while updating, you will be able to get the data without any inconvenience.
How QuickBooks Update differs from QuickBooks Upgrade?
QuickBooks Upgrade differ from QuickBooks Update. Users select upgrade in case they wish the current version of QuickBooks. But if users wish to keep going with the older version then they go for the update process where they only download the updates provided by Intuit.
Do I need to Uninstall QuickBooks Prior to Upgrading?
It is always suggested to install the upgrade in a new place instead of overwriting the present QuickBooks version. In order to upgrade the present QuickBooks version, it is imperative for users to clean their particular system prior to updating their software.
How much does Upgrading QuickBooks Cost?
Yes. Upgrading QuickBooks is absolutely free of cost. The moment the update comes, users are provided with a notification explaining the same. When QuickBooks is opened, you must press on Update and do as per the prompts in order to install the upgrades.
What is the Time to Upgrade QuickBooks 2018 to 2021?
In the majority of the cases, It is possible to upgrade QuickBooks Desktop along with the company files within 60 minutes. If the company file is larger, the duration takes more. Once you have installed QuickBooks for Mac 2021 or QuickBooks Desktop 2021, you will be notified to activate.