One of the best programs available is QuickBooks, which facilitates simple business transactions. Every year, the corporation publishes updated versions of the program, and QuickBooks 2018 was no exception. For all of your business requirements, including handling accounts, sales, and regular costs, QuickBooks is the answer.
Save Time, Reduce Errors, and Improve Accuracy
Dancing Numbers helps small businesses, entrepreneurs, and CPAs to do smart transferring of data to and from QuickBooks Desktop. Utilize import, export, and delete services of Dancing Numbers software.
The efficiency and dependability of QuickBooks were improved with the release of this edition, which also included other upgrades like bug and error corrections. This piece will be very helpful to you if you are considering downloading QuickBooks 2018.
Download QuickBooks Pro 2018
There are numerous versions of QuickBooks that can assist you with accounting problems. Additionally, it is based on the kind of business you are operating. Additionally, QuickBooks Pro 2018 is software that fits small businesses nicely. QuickBooks Pro 2018 is the finest application for you if you have fewer than twenty employees and one million dollar annual revenue. The program has additional functions in addition to fundamental reporting and bookkeeping. Additionally, the Pro version has a useful payroll feature.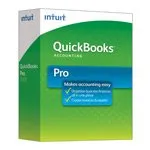 Download QuickBooks Premier 2018
Another product from QuickBooks 2018 Desktop, QuickBooks Premier, has the same features as the Pro version. Small enterprises with fewer employees and annual revenue of fewer than one million dollars can use either version. There are also features available in the premier version. The Premier permits at least five users from the same firm, compared to the Pro's minimum of three. Additionally, QuickBooks Premier 2018 is ideal for businesses that provide non-profit, retail, manufacturing, wholesale, or other services. Additionally, Premier provides various kinds of enterprises with sector-specific solutions.
Download QuickBooks for MAC 2018
Customers using MAC systems can utilize QuickBooks for MAC 2018. It's unexpected, though, that QuickBooks has stated that the 2016 Desktop edition will be the final one to support MAC. They also let users know that the services will only be available till May 31st, 2019. This implies that QuickBooks won't be available for MAC users. Many customers believed they would not be able to use QuickBooks' payment and payroll functions, but the business urged MAC users to use it online.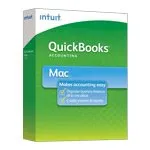 Download QuickBooks Accountant 2018
Since, QuickBooks creates products for several user types. So, if you're a bookkeeper who deals with a variety of clients, you should pick QuickBooks. Utilizing this version will make tracking the client's business easier. This program includes everything you need as the most recent features, including merging vendors, an easy-to-use tracker, new report files, bulk delete, and many others. Moreover, you can use the advanced accountant toolbox to assist you with your client's QuickBooks software. In addition to this, if you prefer to work online, there is a cloud version available.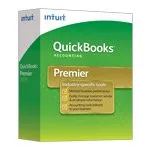 QuickBooks Desktop 2018 Pricing
Check out QuickBooks Desktop 2018 price.
The annual cost of QuickBooks Pro is $350, and the Pro + Payroll plan is $50.
$550 per year is for QuickBooks Premier, plus an additional $50 for payroll. For each extra user, pay $300 per employee.
QuickBooks Enterprise costs $1275 annually, with potential price increases dependent on new features.
QuickBooks Accountant starts at $549 and increases depending on the features. Additionally, it is offered through distributors and direct resellers.
The cost of QuickBooks for MAC is $349.99 per year.
Note: Each of these editions comes with extra features that raise the cost of the software.
System Requirements of QuickBooks 2018
Review the system requirements needed to use QuickBooks 2018.
Operating Systems (Windows, MAC, Linux)
Window versions 8.1 and 10
Essentials and Standard editions of Windows Server 2011
Operating System 2012 R2
Mac OS X 10.12, 10.13, and 10.14; Windows Server 2016; Fedora 27; Red Hat 7; and OpenSuse 42.2
Processor
Processor with 2.4 GHz or above for Windows OS and Intel Core 2 Duo or higher for Mac
RAM
For Windows OS requires a minimum of 4 GB of RAM. 8 GB is advised.
For Windows Server:
8GB for 1 to 5 Users
12GB for 10 Users
16GB for 15 Users
20GB or more for 20 Users
For MAC: Minimum of 2GB and a recommended 4GB for MAC
Disk Space
250MB for MAC and 2.5GB for Windows
All Features of QuickBooks Desktop 2018:
Features of QuickBooks Pro 2018
One of the best business software programs you can use is QuickBooks 2018, which is used by thousands of accountants and CPA firms. The program is built with cutting-edge features that will help your business succeed. In order to improve its performance, QuickBooks releases new features every year. QuickBooks 2018 is also no different. The extra features make it easier for accountants to work. Check out these updates to this version here.
Import Information from Earlier QuickBooks Releases.
Supports Multiple Monitors
Quick and Simple Filters for Personalized Reports
Turn on Reports to Explore various Perspectives on the Financial Reports.
Reminders for Payments
Features of QuickBooks Premier 2018
QuickBooks Premier 2018 has included a number of new tools to simplify accounting. The goal of the premier edition is to improve and streamline many business processes. You can see the some of the new features below:
The software may be used by up to 5 people with Premier.
Allows for business forecasting
Include job modifications in an estimate and monitor their success.
Follow the profitability of each client, project, and product.
Vendors should control the job's cost.
Features of QuickBooks Enterprise 2018
An accounting system that scales with small enterprises is QuickBooks Enterprise 2018. The program includes features for managing inventory, creating reports, tracking sales, and processing payroll. Additionally, it offers non-profit, retail, contractor, manufacturing, and wholesale businesses industry-specific solutions.
Contemporary Inventory Management
Accurate Reporting
It is easy to define user roles and permissions.
Payroll and Personnel Management streamlined.
Features of QuickBooks for Accountant 2018
Here are some new QuickBooks for Accountant 2018 features and highlights.
Automated reminders for payments
Sage Advice
View past Invoices
Assemble Client Groups
Sophisticated Receipt Management
Individual Payment Receipts
Modern Bank Feeds
Supplementary Vendor Reports
Features of QuickBooks for Mac 2018
The most recent version of QuickBooks for Mac contains several new features for Apple users. MacOS is no longer permitted to execute the software, but you can still use it online. Here are a few of QuickBooks for Mac 2018's features.
Fantastic Inventory Management
Both Accrual and Cash Accounting is supported
Sophisticated User Interface
Continual Updates and Customer Support
Numerous Data Recoveries
Sophisticated Receipt Management
How to Install QuickBooks 2018 on Windows
Step 1: You must first get ready before Download QuickBooks 2018 and installing the program. To download the setup file for QuickBooks, launch the preferred browser on your computer and navigate to the company's official website.
Step 2: Next, Find the QuickBooks.exe file by opening the setup folder that you downloaded. To continue, you have to double-tap the button and follow the prompts. Add the license number and product key that you got after making an online software purchase as well.
Step 3: You will be given the opportunity to select either the Customer or the Express option during the program installation. Select the one you require, and then move on to the following screen.
Step 4: Activating the package and beginning to use QuickBooks software is the last step.
How to Install QuickBooks 2018 on MAC
Step 1: Check to see if the installation will work on a MAC before you begin. This will guarantee a hassle-free installation.
Step 2: There are two ways to obtain the license number and the product key. It is accessible via email and scratch-off labels. The initial one occurs when you buy software online. The second method is when you purchased it on a CD from a physical retailer.
Step 3: The software must be downloaded and installed in the following step. You can use the CD you purchased from an offline retailer or the QuickBooks official website to download the program for MAC. Open the setup file now to begin installing the program.
Step 4: After the installation is finished, you must update and convert the file in this final step. You must proceed by doing as instructed on the screen. Ensure the installed records are in good shape.
Activating QuickBooks Desktop 2018
After installing QuickBooks Desktop 2018, you must activate the software before using it. A request to activate the program will appear. Now, you need to follow the below points in order to activate your product.
Hit F2 on the keyboard after starting the software program.
Next, Select "Activate QuickBooks Desktop" from the help menu by clicking the help menu icon.
Check the registration and license number status by opening the product information.
You have successfully activated the software if you receive the "Activated" indication.
You need to close the product information tab if the screen indicates that it is not activated.
You must once again select "Activate QuickBooks" from the assistance menu.
The next step is to upgrade the product and reactivate it if necessary.
Downloading the update and letting QuickBooks handle the activation process are the last two steps.
Accounting Professionals, CPA, Enterprises, Owners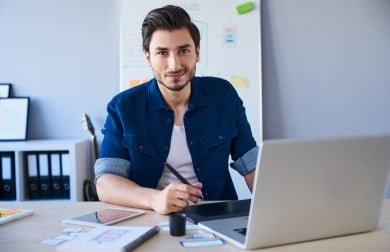 Looking for a professional expert to get the right assistance for your problems? Here, we have a team of professional and experienced team members to fix your technical, functional, data transfer, installation, update, upgrade, or data migrations errors. We are here at Dancing Numbers available to assist you with all your queries. To fix these queries you can get in touch with us via a toll-free number
+1-800-596-0806 or chat with experts.
---
FAQs Related to QuickBooks 2018
Does QuickBooks 2018 Need to be Upgraded to QuickBooks 2023?
You can do it to get better features and more productive job. The lifecycle of the QuickBooks program is three years, therefore upgrading your company file from the 2018 edition will be a significant step. Before converting the files to QuickBooks 2023, you can restore the file in the meantime by looking for and installing the trial license of QuickBooks 2018. When you open your company file for the first time with your new version of QuickBooks after finishing this step, QuickBooks will prompt you to upgrade the file. It is also possible to access the company file in QuickBooks' first iteration. Now, let's have a look on the below steps in order to execute it:
• As soon as you're finished, log out the corporate file. Launch QuickBooks Desktop in its most recent iteration. If the file is still closed, click to open Restore Company. You can also select the Restore Company tab from the File menu.
• If you have a backup file from the firm, opt to "Restore a Backup Copy" after selecting "Open a Corporate File" and then click on local backup. Look for the company file on your computer, select it, and click the "Open" button. You must sign in as the admin user to your company file.
• QuickBooks will make a backup of the current files before you upgrade the version. Simply click Change this default destination right now to put the backup in a folder. To begin the upgrade from the 2018 version to the 2023 version, click the "Update Now" option.
• Whenever the task is finished, select "Done." Your company file is now accessible in the most recent QuickBooks edition. You must move the files back if you kept them on the server.
Does QuickBooks 2018 Work with Windows 11?
No. QuickBooks 2018 cannot be installed on Windows 11. Recently, Windows 11 is only compatible with QuickBooks 2022 Desktop. Another QuickBooks version won't work properly on Windows 11 if you try to use it.
How can I Install QuickBooks 2018 Again?
Make a backup of the company file and keep a copy of the QuickBooks license information and product key before removing the previous version. To reinstall QuickBooks 2018, adhere to the steps listed below:
• To begin, go to Windows' Start menu, pick "Control Panel," and then open it. The installed programs will then be listed once you choose Programs and Features. Select QuickBooks Desktop.
• Select "Uninstall/Change" and then click "Remove." Then select "Next." You must log out and re-enter Windows as the administrator if the choice is not available.
• To finish the procedure, you have to adhere the on-screen instructions. After finishing it, you can reinstall and activate the QuickBooks desktop version. You must next restore your files from the backup.
How can I Get the QuickBooks Desktop Software with My License Number?
• First of all, QuickBooks Desktop can be downloaded.
• Choose "Yes to All."
• Choose Next.
• Now, you have to click next by following your acceptance of the software licensing agreement.
• Select next after entering your License and Product numbers.
• Choose the computer's installation type.
• Choose the location where QuickBooks will be used.
• Select Next to install to the default directory or select a different installation location.
• Choose Install.
• To begin, Select Open QuickBooks.
• After activating QuickBooks, you're ready to go.