Intuit produces new updates and releases often to address minor problems and enhance user experience with cutting-edge innovative features. Added surprises are in store for this year. There have been enticing new features added to recent releases of QuickBooks Enhanced Payroll 2022. Downloading the most recent version is advised if you require payroll management to be simple. Both a premium and a free version of QuickBooks are, as we all know, available.
Save Time, Reduce Errors, and Improve Accuracy
Dancing Numbers helps small businesses, entrepreneurs, and CPAs to do smart transferring of data to and from QuickBooks Desktop. Utilize import, export, and delete services of Dancing Numbers software.
Users must acquire plus subscriptions like QuickBooks Pro plus with Enhanced Payroll in order to take use of payroll features. It basically implies that QuickBooks plus Editions are compatible with Enhanced Payroll for QuickBooks 2022.
Automating small business payroll with QuickBooks Payroll includes calculating payroll taxes, accurately entering employees' tax information, and managing paydays. The price of QuickBooks payroll, despite its wealth of features, is quite high.
Therefore, before incorporating payroll into your QuickBooks Desktop solution or signing up for QuickBooks Online, you'll want to be sure that this software offers your company all the features and capabilities you want at a price you can afford. This article compares QuickBooks Desktop Payroll with QuickBooks Online Payroll's prices and features to help you decide if it's the best payroll solution for your company.
Following a few simple steps will result in the completion of this article's content on Enhanced Payroll 2022 and associated terms.
About QuickBooks Desktop and Online Payroll
The payroll products for QuickBooks come in two versions. Working with QuickBooks Desktop Pro, Premier, or Enterprise is the QuickBooks Desktop Payroll system. However, customers of QuickBooks Online can use the QuickBooks Intuit Online Payroll platform. Also a bonus! It only takes a single button click to integrate payroll with your QuickBooks software.
In comparison to QuickBooks Desktop Payroll, QuickBooks Online Payroll is more feature-rich and more affordable. For firms that pay more than 150 employees and those reliant on the QuickBooks Desktop service, however, QuickBooks Desktop Payroll is the best choice.
About QuickBooks Enhance Payroll 2022
Your employees will be paid correctly and on time thanks to payroll software. Paying your employees is essential for retaining them in their positions; motivated employees are more productive and are more likely to stick around for the long haul.
Payroll software can help with this, and QuickBooks Payroll is the ideal choice for small firms.
Advantages of QuickBooks Payroll
Following are the benefits which you can get from QuickBooks Payroll are:
Process of Payroll becomes easy and less time consuming
Calculation of Tax
Preparing of the Payroll Taxes
Organize the information of Employee
Track the benefits of your company such as health insurance and sick leaves
Assign each and everyone Employee's Payroll to Jobs.
Enhanced Payroll includes:
Free tax forms
Payroll support
Instant paychecks
Free direct deposit for employees
Pay W-2 employees
Pay 1099 employees
E-filing and printing for W-2s
Two-day direct deposit
Features of QuickBooks Enhanced Payroll 2022
You may automate and optimize your accounting procedures with the addition of numerous new capabilities in QuickBooks Desktop 2022. Following are the features which are available in QuickBooks Desktop Enhanced Payroll 2022:
Advance Processing Power of 64 bit
The features of a 64-bit CPU are fully supported by QuickBooks Desktop 2022. You can fulfill your accounting duties more quickly with a quicker, more dependable QuickBooks.
Ecommerce for QuickBooks with Webgility
Track revenue from several e-commerce sites, such as Amazon, eBay, and Shopify, and sync it with QuickBooks. assist in streamlining e-commerce administration and acquiring a deeper comprehension of company profitability.
Pay and Schedule Bills Faster
Within QuickBooks, you may plan and pay bills via bank transfers, credit cards, or debit cards. Suppliers get payment either via physical cheque or bank transfer.
Manage the payables with assurance. You can control cash flow and improve transparency with the aid of customizable bill approval systems.
Automation of Bill Entry and Payment Stubs of Customized Bill
Use the QuickBooks Desktop mobile app or bills sent to your email address to automate the bill entry process so you may spend less time on it. Import the files, and then analyze the outcomes. The collection of QuickBooks forms that may be customized has been expanded to include bill payment stubs. You may maintain your communications polished and consistent by sending confirmation emails to your suppliers.
Utilizing the mobile QuickBooks Desktop software, you may expedite the process or instantly send documents to transactions.
Selecting from the Contacts of Multiple Customers
You can add several customer contacts in your batch emails. To send emails more quickly, pick the appropriate recipients from a list of contacts for clients or suppliers. Lessen the confusion that comes with manually entering email addresses.
You immediately receive your payment from customers even it on weekends, public holidays, and late at night.
For things that don't need an invoice, provide a payment link to swiftly and conveniently collect money.
QuickBooks Enhanced Payroll with Pro Plus 2022
Easily get the most recent version, which has the newest features and security updates.
Automated backup and recovery of data
Customer support is always available.
Features that allow you to cut costs and save time
Your productivity can go up using the QuickBooks Desktop mobile app.
Get your company's finances in order.
To assist you in making wiser judgments, keep track of your outcomes.
Work together with 1 to 3 people at once (each sold individually)
Simple setup, upgrading, and usage are all features.
import information easily from Quicken, Excel, and other sources.
Additionally, there are Enhanced Payroll Features:

QuickBooks, payroll has never been quicker or easier.
Use paper checks, free direct deposit, or both. You can even use a mix of the two.
Figured out payroll taxes for you.
Customer Support is offered support with both live chat and phone.
QuickBooks Enhanced Payroll with Premier Plus 2022
You might do your accounting tasks more quickly than ever before if you work more quickly and efficiently.
Put all of your company's financial information in one place.
It doesn't require any prior accounting knowledge and is easy to set up and use.
All of the following documents can be customized: estimates, sales receipts, statements, and purchase orders.
Using tools and reports tailored to your sector learn about business insights.
Easily get the most recent version, which has the newest features and security updates.
Automated backup and recovery of data
You can do your accounting tasks more quickly if you have a quicker, more dependable QuickBooks.
QuickBooks Enhance Payroll 2022 System Requirements
The fundamental criteria for every new version are the system requirements, which everyone should be aware of. In light of these considerations, we have outlined the fundamental specifications for the hardware needed to support QuickBooks Enhanced Payroll 2022:
Now you have to installed the versions of Windows 8.1, 64-bit in all editions, and Windows 10, 64-bit in all editions
The Version 2019 for the Windows Server, Standard, and Essentials
2016 editions of Windows Server, Standard, and Essentials
The R3 Essentials, Standard and the Windows Server 2012
Standard and essential editions for the Windows Server 2012
Requirement of the Browser
Internet connectivity and Internet Explorer 11 (32-bit) are prerequisites for QuickBooks Desktop 2022.
Need of the Hardware and operating System
QuickBooks Desktop 2022 won't function on a 32-bit version of Windows; it needs a 64-bit version.
Processor: 2.4 GHz at the least
RAM: 16GB for 32-bit, 8GB for 64-bit
Recommendations for Server RAM
8GB RAM for 1 to 5 users
12GB RAM for ten users
16GB RAM for 15 users
20 users and 20GB of RAM
2.5GB of available disc space (more space is needed for data files).
For Microsoft.NET 4.8 Runtime, the installation files are 60MB in size.
Additional specifications for QuickBooks Connected Services using Intuit Data Protect include:

Need at least 4.0GB of RAM
100MB plus twice the size of the biggest file scheduled for backup, or double the size for restoration. Only the workspace folder LocalApplicationData + Intuit\Intuit Data Protect is needed.
Windows version made in North America.
In English, regional settings are supported.
When hosting many users, the server machine needs administrator rights.
Now install and it does not require the use of emulators or virtual environments.
Laser drive for physical CD installations, a 4X DVD-ROM drive is necessary.
For display optimized to the two extended monitors as it is at a resolution of 1280 x 1024 or higher.
Optimally designed for the computer's default DPI level.
Other hardware apparatus
Here are the supported devices you may use if you utilize the Warehouse Manager in QuickBooks Desktop mobile:

(Android 4.4 & above) Zebra TC20/TC25/TC51 Mobile Computer is advised.
(Android 4.4 and above) Zebra MC40 Mobile Computer
QuickBooks Desktop Enterprise 22.0 Supports
Honeywell Voyager 1602g Pocket Barcode Scanner
Socket Mobile CHS 7CI
Symbol CS3070
Compatibility with Software
There are several programs that QuickBooks can interface with. The most popular applications available to you are shown here. The Intuit App Store has extra information as well.
Both of the version of 32-bit and 64-bit for Office 2013 and 365, including Outlook 2013.
Both the version that is 32 and 64-bit of Office 2016 which also includes Outlook 2016.
Desk 2019.
Now you have to send estimates, invoices and other forms through email using Gmail, Yahoo Mail, Outlook.com, Microsoft Outlook 2016–2019 and other email clients that support SMTP.
Microsoft Word 2019, 2016, 2013, or Microsoft 365 (which includes 64-bit) is required for letter preparation.
Microsoft Excel 2019, 2016, 2013, or Microsoft 365 (including 64-bit) is required for exporting reports.
Outlook 2019 is necessary for contact synchronization with Microsoft Outlook.
(32-bit), 2016, or 2013.V19.0 and V18.0 of QuickBooks Point of Sale.
(Personal and Business) TurboTax 2021.
2021 Lacerte.
2021 Pro-Series tax year.
2016; Quicken; 2021; 2020; 2019, 2018; and 2017.
The QuickBooks Desktop for Mac to 2019 through 2022, 2021, 2020 and 2022.
Version 9.0 or later of Adobe Acrobat Reader must be needed for Business Planner, Payroll and reading forms.
A minimum connection speed of 56 Kbps is required for payroll and other online features and services, with a recommended connection speed of 1 MBPS.
Gmail, Yahoo Email, Windows Mail, Hotmail, and AOL all support the plain text version, as does Mozilla Thunderbird Email Client.
Web Explorer 11.
Compatibility with Antimalware and Antivirus Software
QuickBooks Desktop Pro, Premier, and Enterprise 22.0 contain following antivirus and antimalware programs. In addition, you might need to change a few parameters in these programs to have the greatest QuickBooks performance.
Antivirus software
McAfee
Avast
Bitdefender
Norton
Kaspersky
Trend Micro Security
Webroot
ESET
Panda Dome
Sophos
Avira
Symantec
F-Secure
Antimalware software
Bitdefender
AVG
Malwarebytes
Spybot
Emsisoft
McAfee
Avast
Webroot
ZoneAlarm
Kaspersky
F-Secure
Download QuickBooks Enhanced Payroll 2022
First step is to decide the product you want to Download for QuickBooks 2022.
Next, Choose the appropriate nation from the Edition area, such as the United States (US) or Canada.
Select the required item or QB Editions (Pro, Premier, Accountant, etc.) with improved payroll from the QuickBooks Product box at this time.
Choose the year 2022 in the version area.
After that, click the Search button.
The QB product's specifics, including installation and activation instructions, are provided at the conclusion to help you.
Install QuickBooks Enhanced Payroll 2022
Following are the steps for Installing QuickBooks Enhanced Payroll 2022:
Start by double-clicking the downloaded version of QuickBooks Enhanced Payroll 2022 of the specified edition.
The installation should then be moved.
When you've decided on the Custom and Network options, tap the Next button.
Press "Next" after making a second selection of the chosen installation method.
The installation location will now need to be changed, or you can update the system.
The option to adjust the installation's location must be selected.
Click Browse or Change if you want to pick the installation folders by hand.
To carry with the procedure, click the "Next" button.
Follow the advised instructions on the installation wizard's screen to complete the installation.
Just follow the instructions on-screen to complete the installation process.
Upgrade QuickBooks Enhanced Older version to New Released Version 2022
The following are various quick ways to update to the most recent version; the only suggestion is to do it in the order provided:
Download the QuickBooks upgraded earlier version as the first step in the upgrading.
Now, keep it somewhere secure.
Once the download is complete then you should install it.
Return to the location where the downloaded file was stored to finish the installation.
Once you've finished, find the.exe file and double-click it.
Once the installation is finished so now you have to follow all the on-screen instructions.
Activate the program once it has been installed successfully.
The following action is to update QuickBooks and incorporate the data into a more recent version.
Additionally, you may take a backup offline or upload it to the cloud.
Later on, it could help you upgrade.
You must upgrade the company file following the updating procedures. To do this, adhere to the steps below and replace the outdated files by relocating them to the same folder.
Upgrade Your QuickBooks Company File
Therefore, after updating QuickBooks to the most recent version, you must also update the company file.
The steps involved are as follows:
First, make sure that multi-user mode is enabled, which only permits you to access one machine at a time.
The following step is to choose "Open and Restore the Company File" from the File menu.
Go back to the backup copy and choose it now.
Select and click the Continue option to proceed with the process.
To open the company file, choose it and click.
Then sign in as an administrator and select the Upgrade option.
To do this, adhere to the prompts on the display.
Click the "Done" button after the upgrading process is complete.
The outstanding payroll administration application QuickBooks Payroll has many amazing features. Along with helping you automate your payroll process, decrease mistakes, keep your employees happy, and expand your business, the software will also take care of the rest of the entered information to ensure that it is accurate. By installing QuickBooks Enhanced Payroll 2022 to your computer, you may automate the processing of payroll.
In case still if you face any issue then you can contact Dancing Numbers team. We have team of expertise who will help you in resolving your issue.
Accounting Professionals, CPA, Enterprises, Owners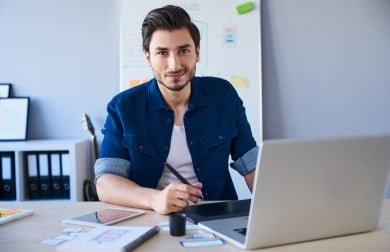 Looking for a professional expert to get the right assistance for your problems? Here, we have a team of professional and experienced team members to fix your technical, functional, data transfer, installation, update, upgrade, or data migrations errors. We are here at Dancing Numbers available to assist you with all your queries. To fix these queries you can get in touch with us via a toll-free number
+1-800-596-0806 or chat with experts.
---
Frequently Asked Questions
How Does QuickBooks Desktop Pro Plus 2022's Auto-Renewal Work?
After you purchase a QB Desktop 2022 subscription, it activates the auto-renewal procedure with the credit card. It will automatically renew when your subscription is set to expire. Additionally, under QuickBooks' settings, this service may be disabled. A QuickBooks product subscription will not be automatically renewed when it expires as a consequence.
Can QuickBooks Desktop Pro Plus be Downloaded to Many Operating Systems?
Since it supports up to three users or systems, it is simple to download QuickBooks Desktop Pro Plus on several platforms. So installing a Pro Plus membership is simple.
Can I still use my data if my Membership in QuickBooks Premier Plus has been terminated?
Your information won't be accessible to you. Therefore, make sure you import all of your data to your local workstation before your membership is cancelled or expires.