The system requirements are the most important part that you have to check to run the software hassle-free. Fulfill all the requirements before using the QuickBooks Desktop software to avoid errors and other interruptions. These system requirements for QuickBooks Desktop include software, hardware, internet, permissions, and many other things. You have to take care of all the things that are required at different levels while using QuickBooks.
Save Time, Reduce Errors, and Improve Accuracy
Dancing Numbers helps small businesses, entrepreneurs, and CPAs to do smart transferring of data to and from QuickBooks Desktop. Utilize import, export, and delete services of Dancing Numbers software.
When you use QuickBooks Desktop by fulfilling all the requirements then it also impacts your business and helps you in growing to the next level. System requirements are helpful when you upgrade your QuickBooks software or you are downloading the QuickBooks software as a new user. Below, you get the guide to know about the system requirements for QuickBooks Desktop.
QuickBooks Desktop 2022 System Requirements (Enterprise, Pro Plus & Premier Plus)
QuickBooks required few specifications whether it is for software or hardware. All these are mentioned here:
1. Operating Systems
Here know the list of QuickBooks Desktop requirements for operating systems that are compatible with software:
Windows 8.1, including 64-bit, natively installed
Windows 10, including 64-bit, natively installed
Windows Server 2012 Standard and Essentials
Windows Server 2012 R2 Standard and Essentials
Windows Server 2016 Standard and Essentials
Windows Server 2019 Standard and Essentials.
Note: All editions of mentioned Windows including 64-bit and can be installed natively.
2. Database Servers
Linux Servers
OpenSuse Leap 15.1, 15.2
Red Hat Enterprise 8 (RHEL 8)
Fedora 31, 32
Windows Servers
Windows Server 2012 Standard and Essentials
Windows Server 2012 R2 Standard and Essentials
Windows Server 2016 Standard and Essentials
Windows Server 2019 Standard and Essentials
3. Browser Requirements
Here is the QuickBooks Desktop requirements for browsers that are compatible with QuickBooks desktop software:
Browser recommended is Internet Explorer 11 32-bit
High-speed internet access.
Operating System and Hardware Requirements:
Processor
Minimum 2.4 GHz required
RAM
Recommended is 16 GB and if you are using 64-bit then 8 GB
Optical Drive
4X DVD-ROM drive if you are doing CD installations
Server RAM
Upto 20 users- 20GB+ RAM
Upto 15 users- 16GB RAM
Upto 10 users- 12GB RAM
1 to 5 users- 8GB RAM
Windows
There is no need to execute it in an emulation software or virtual environment because it is installed natively.
When the language is set to English, regional settings are supported.
Windows for the North American market.
Administrator rights on the Server system are necessary for Multi-user access.
Disk Space
The requirement is 2.5 GB of disc space but additional space is also required for data files.
Additional software requirements: 60MB for the Microsoft.NET 4.8 Runtime, which is included with the installation files.
Intuit Data Protect in QuickBooks Services has additional needs that are connected:
2x the size of the largest file that set to backup + 100 MB.
OR
2x the size to restore.
A minimum of 4.0GB RAM is required.
Screen Resolution
The requirement of screen resolution is 1280*1024
The higher resolution also works if it is with up to 2 extended monitors.
Default DPI settings optimization according to your system.
Other Hardware Devices
The software also supports:
Socket Mobile CHS 7CI.
Symbol CS3070.
Honeywell Voyager 1602g Pocket Barcode Scanner.
The supported devices list is here if you are using the Warehouse Manager:
Zebra MC40 Mobile Computer (Android 4.4 & above).
Recommended is Zebra TC20/TC25/TC51 Mobile computer (Android 4.4 & above).
4. Software Compatibility Requirements
Microsoft Office
Microsoft Outlook with Gmail, Yahoo Mail, Microsoft 365, Outlook.com, and other email clients which supports SMTP
The MS Excel version for exporting report requirements is Microsoft Office 2019, 2016, 2013, or Office 365.
In Microsoft Outlook the contact synchronization requires version 2019, 2016, or 2013
To prepare letters use MS Word 2019, 2016, 2013, or Office 365.
The Estimates, Email invoices, and miscellaneous forms work with the MS version 2016 to 2019.
Office 365 including Outlook 2013, 2016 on both 32-bit and 64-bit
Office 2019
Office 2016
Office 2013.
Another Software Compatibility
QuickBooks Point of Sale V19.0 and V18.0.
Pro-Series tax year 2016, 2017, 2018, 2019, 2020, 2021.
TurboTax 2021.
Lacerte 2017, 2018, 2019, 2020, 2021.
QuickBooks Desktop Mac 2019, 2020, and 2021.
Internet Explorer 11.
Adobe Acrobat Reader: It includes Payroll, Viewing forms, and Business Planner that uses the Adobe Acrobat Reader 9.0 or the latest version.
Quicken 2021, 2020, 2019, 2018, 2017, and 2016.
Payroll and other services and features that require internet access. Speed of the internet requires is 56kbps but recommended is 1 MBPS.
Gmail, Windows Mail, AOL, Yahoo Email, and Hotmail.
5. Firewall and Antivirus Software Compatibility
Firewall Software
| | | |
| --- | --- | --- |
| Avast | Spybot | F-Secure |
| AVG | Kaspersky | Emsisoft |
| Bitdefender | Malwarebytes | Zone Alarm |
| McAfee | Webroot | |
Antivirus Software
| | | |
| --- | --- | --- |
| Avast | Kaspersky | Symantec |
| Avira | McAfee | Trend Micro Security |
| Bitdefender | Norton | Webroot |
| ESET | Panda Dome | |
| F-Secure | Sophos | |
System requirements for QuickBooks Desktop are an important part for using the software. You get all the detailed information about the software and your Windows system. The team is also available to help you in resolving your issues and problems. You can get in touch with the Dancing Numbers team to get all the solutions for problems you are facing. The team members are experts to handle all your glitches.
Accounting Professionals, CPA, Enterprises, Owners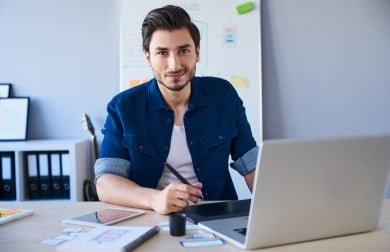 Looking for a professional expert to get the right assistance for your problems? Here, we have a team of professional and experienced team members to fix your technical, functional, data transfer, installation, update, upgrade, or data migrations errors. We are here at Dancing Numbers available to assist you with all your queries. To fix these queries you can get in touch with us via a toll-free number
+1-800-596-0806 or chat with experts.
---
How to Check Your Windows information before Fulfilling System Requirements for QuickBooks Desktop?

In your Windows system, click on the Start menu button


Then select the Settings option that is gear like icon


Click on the System option


After that, hit on About button


You get all the information about your Windows operating system.
How to find out the Windows Operating System Version I am working on using Run window to match it with the System Requirements of QuickBooks Desktop?

In your Windows system


Press and hold Windows + R keys to open the Run window


Type text winver and then press Enter button


You get the information in which you can also check your currently working Windows version.
What information is included in the About Window that you open up for Detailed information to cross-check the system requirements of QuickBooks Desktop?
The information you get in About Window of Windows OS is as follows:

The bit version of the operating system


Edition and version of the Windows you are using.