QuickBooks provides us with several applications and add-ons that coherently incorporate automated workflows, bookkeeping, invoicing, data entry, and so much more. These easy integrations offered by the QuickBooks application help various small and medium-sized businesses to work with ease. This article deals with QuickBooks Add ons and apps you make use of to increase your work efficiency. Read this article till the end to learn more about them.
Save Time, Reduce Errors, and Improve Accuracy
Dancing Numbers helps small businesses, entrepreneurs, and CPAs to do smart transferring of data to and from QuickBooks Desktop. Utilize import, export, and delete services of Dancing Numbers software.
Now you might be wondering if the already existing service offers such a versatile performance, is it possible for it to get even better? Well, the answer to your question is a big yes when we talk about the QuickBooks Add-on hosting service because it adds light to the already existing brilliant QuickBooks software which is inclusive of both the desktop and the online version. The QuickBooks Add On software boosts the proficiency and fluidity of Hosting the QuickBooks application on the cloud. Every business be it small or large-scale has its own set of requirements for the proper operation and functioning of its applications, hence specific apps based on the needs come into the limelight.
Now that you have got an idea about the need to look for add-ons and better applications, let's just quickly move ahead and see what are the best QuickBooks Add-Ons and apps you can try out in 2022 to have a positive impact on your businesses.
QuickBooks Add-ons and Applications to Adopt
You got to know enough about the features and benefits offered by add-ons and applications in QuickBooks. Now is a good time for you to learn more about them. Listed below are the 7 QuickBooks add-ons and apps you need to try in 2022 and the years that follow.
TSheets is an app provided by QuickBooks that offers a quick, simple, and accurate way of tracking the time taken by the employees. It also helps to do the tracking of billable and non-billable time, service items for the already performed work, and also things related to payroll such as the base wage/salary of an employee with ease. If you make use of TSheets, you will also be able to keep a track of the holidays, breaks, lunches, and work notes taken by the employee. The notes section available on the TSheets app also helps to invigilate the tasks that are required to be accomplished throughout the ongoing week and day. Not just that, all the progress made in an open task can be recorded and measured easily.
Billbeez is an impressive add-on application that QuickBooks offers. It encourages a financial ecosystem, that provides you with an online solution making it easy for you to manage and handle the business finances properly. Once you set up and link Bilbeez to the QuickBooks software, it can enable the clients to send bills and receipts in a simple way. That is they will just have to link their e-mail ids to the Billbeez and boom the job is done. In a span of just a few minutes, sharing preferred documents and resources can be done with ease rather than indulging yourself in complex steps and methods to do so.
If you want to robotize and simplify your business, then it is recommended that you should link Bill.com to your QuickBooks application to ensure easy invoicing process and bill payments, along by having a complete real-time inspection of your cash flow. At QuickBooks, you are provided with ample authentic and scalable platforms for cloud hosting that support Bill.com as well. This makes it convenient for the occupied CPAs and accounting experts to manage everything, starting from receipt to remittance and whatnot. It also helps them to maintain and preserve updated accounting reports.
One of the most impressive applications that you can link with QuickBooks is non-other than Bill.com. It permits you to configure customized workflows and introduce rules to get quick approvals from any device easily by enabling more financial control. But that's not all, by having Bill.com synced with the QuickBooks software, you can easily manage your receivable and payable accounts as all of your bank account credentials will automatically get linked to QuickBooks. Bill.com also recently acquired Invoice2go this past September.
One feature to which you can have an access to only in QuickBooks Enterprise is Advanced Pairing. It gives you multiple options to develop special rules, thereby changing the price of sales in some specific situations only. It grants you permission to alter the sales prices with respect to the quantity sold, and that is known as "Quantity Discount". Moreover, it also allows you to apply other discounts corresponding to the class of a service or a given range of dates. As a matter of fact, this tool also helps you to ease out the process of determining and applying the right price. If you are a business manager, you will also get to improve your QuickBooks hosting experience by configuring a series of complicated price rules, that will seamlessly apply to the QuickBooks.
5. Field Service Management
Since the market out there is already very competitive, getting your business adapted by it is just not an easy task. But it can be done by simply switching to QuickBooks Field Service Management. This is because it makes your business supple and easily adaptable. With the use of Field Service Management, it becomes easy to create the work order of field services that are inclusive of the customer and company profile in QuickBooks and proceed for its archiving part afterward. The aim behind switching to QuickBooks Field Service Management is to make an increase in the capacity of assigning work orders that are characterized by skill, availability, and location of the consumer with the help of a dashboard tool. It also helps to ensure workflow and resource allocation for the job's site.
If you own an e-commerce business or anything else based online, it is highly recommended that you make use of Webgility. Using Webgility is not less than a necessity in today's scenario of the current market. It allows you to link the sales made online to your clearing account. It is multichannel retail management software that helps businesses that are related to e-commerce in improving their performance and productivity. You will also be able to make profits as it helps you look after your finances and understand them in a better way.
Fishbowl Inventory is one of the most intelligent tools found in QuickBooks for inventory management. Moreover, it can demonstrate its high productivity and efficiency once it gets integrated with QuickBooks on the cloud. Fishbowl Inventory can also bring the manufacturing and management of the warehouse to just another level. For any business that has achieved immense growth over time but could not get well anticipated, Fishbowl Inventory has to be the choice of tool no matter what. Ensuring coherent hosting of the Fishbowl Inventory on your favorite accounting apps might help you to robotize billing and invoice, supervise the manufacturing and logistics, scanning barcodes, and also track multi-location warehouses, in a sorted manner by just building customized sales and inventory reports remotely.
By now, in this blog, we have seen how the needs and requirements of a particular organization can be fulfilled by getting these QuickBooks add-ons and apps in use. You are just supposed to sync them all with your desired accounting applications seamlessly if you want to experience the most flexible and expert service possible. Since several applications and integrations with easy-to-handle software are already available out there, it is evident that you might get confused about what to choose. No need to worry about anything. You can simply reach out to the Dancing Numbers team, have a word with the experts about the dilemma. This way you will be able to select the QuickBooks add-on or app that suits your requirements the best.
Accounting Professionals, CPA, Enterprises, Owners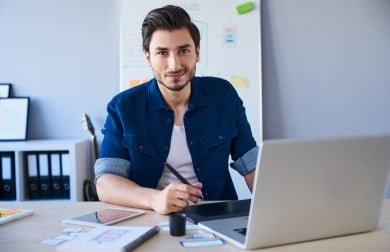 Looking for a professional expert to get the right assistance for your problems? Here, we have a team of professional and experienced team members to fix your technical, functional, data transfer, installation, update, upgrade, or data migrations errors. We are here at Dancing Numbers available to assist you with all your queries. To fix these queries you can get in touch with us via a toll-free number
+1-800-596-0806 or chat with experts.
---
Frequently Asked Questions
Name some other Popular QuickBooks Add-ons and Apps.
QuickBooks add-ons include:

Insightly CRM.


Firebowl Inventory.


TSheets.


SOS Inventory


Transaction Pro Importer


EBizCharge
While QuickBooks apps include:

Fathom.


Amazon Business Purchases.


Expensify


Magento.


Salesforce


DocuSign
What are the Benefits of integrating TSheets with QuickBooks?
Listed below are the benefits you get if you integrate TSheets with QuickBooks:

You can Keep a Track of Time.


You Will be able to Manage Payrolls.


You Will be able to Remind Employees When to Clock in or out.


You Will be able to Generate Correct Real-time Reports.
Where can I find Apps in QuickBooks?
Follow the steps given below to find or manage the apps in QuickBooks:

Open QuickBooks on Your System.


On the Left Panel, Head on to Apps.


Fill in the Name of the Desired App in the Search Bar.


If the App Name is not Known, From the drop-down Menu Choose the Browse option to check out the Available Apps.


Hit the Get App Now Button to Begin the Signup Process.