Expensify and QuickBooks both are separate business management systems with many useful features for both small and large organizations. Both of these apps include a variety of features, including the ability to manage accounts with QuickBooks and businesses with Expensify.
Although management and accounting are both crucial aspects of firms, they cannot be run at the same time. Expensify offers expense reporting, corporate card reconciliation, receipt and mileage tracking, and seamless integration with QuickBooks. The AICPA and CPA.com's exclusive expense management partner, Expensify, caters to both accountants and employees.
Save Time, Reduce Errors, and Improve Accuracy
Dancing Numbers helps small businesses, entrepreneurs, and CPAs to do smart transferring of data to and from QuickBooks Desktop. Utilize import, export, and delete services of Dancing Numbers software.
You will learn about Expensify and QuickBooks in this article. Additionally, it will outline the step-by-step process for setting up the Expensify QuickBooks Integration. The post will also go over the advantages and features of integrating these two tools. Continue reading to learn about the deployment of the Expensify QuickBooks Integration.
Brief About Expensify
A software startup called Expensify develops a cost tracking tool for both individuals and businesses. Expensify Ventures, the company's venture capital arm, is also operational. Each receipt is categorized and labeled by Expensify before being automatically submitted for approval and payment of business costs. With features like corporate card reconciliation, multi-level approval workflows, and direct syncs with all popular accounting software, Expensify helps businesses of all sizes save time.
With just one account, Expensify enables the connection of several businesses or insurance policies. Every policy can utilize the current connection. Expensify can be integrated with QuickBooks Desktop running on a single user/personal desktop, a shared company drive, or a third-party remote desktop. Each situation will have slightly different integration procedures. The best alternative would be to run QuickBooks on a remote desktop provided by a third party, as this enables remote access for Expensify and QuickBooks, making it simple for administrators and accountants to manage workflows more effectively.
With this app, tracking receipts is simple and only requires a smart phone photo. Your receipt's data is instantly extracted and entered into QuickBooks as well as an expense report. You can easily track mileage with Expensify. It is perfect for companies with several company credit cards being used by staff members or for any firm looking for a simple way to track receipts, mileage, and pay employees.
About QuickBooks Desktop and QuickBooks Online
QuickBooks Desktop
The accounting software market is dominated by QuickBooks. The business Intuit is in charge of running QuickBooks. There are several aspects in it. Most firms should be able to use QuickBooks Desktop, one of the most complete accounting programs to handle their accounting needs. Nevertheless, it is not feasible to offer all the functions that millions of customers need.
As a result, QuickBooks offers third-party application integration solutions that might close the need gaps. Expensify is one such well-liked program that works with QuickBooks. It is one of the best applications for automating expense reports and submitting them directly to QuickBooks for approval. It helps organizations cut costs and time spent on human labor while improving accuracy and lowering the risk of fraud.
QuickBooks Online
For a variety of reasons, QuickBooks Online (QBO) stands out among its rivals. It has a robust collection of accounting capabilities and is simpler to use than its desktop equivalent. However, the multiple integrations offered by QuickBooks Online are a game-changer for many small business owners. With more than 650 connectors, QBO makes it simple to link your accounting software with the top business apps and programs.
With apps that interface with other well-liked software programs, you may streamline activities and increase the effectiveness of your company. These apps cover everything from payroll and HR to customer relationship management, employee management, and ecommerce.
Benefits of Expensify QuickBooks Integration
There is a need of this integration because of its key features. The characteristics of this Expensify QuickBooks integration are summarized as follows:
Simple Connection Setup: After creating the policy once, you can export reports to QBO without having to specify the accounts to which they should be sent, the export format, or any other details.
Flags are provided from Expensify to QBO, including billable flags.
Classes and locations are imported by Expensify as report fields.
Preferences: Depending on the type of spending, export preferences can be set up (reimbursable vs. non-reimbursable)
Reports: Employee and vendor records are automatically matched by the Expensify report submitter.
With the Expensify QuickBooks Integration, all business operations may be carried out on a single platform. Since neither Expensify nor QuickBooks can manage a firm effectively with just one tool, their integration offers a practical combination to handle all business duties.
Consider downloading the Expensify plugin for QuickBooks if you want a simple way to keep track of receipts and expenses paid using business credit cards.
Easy credit card reconciliation is another aspect of this integration. Multiple business cards can be reconciled and managed from a single central location.
Advantages of Expensify Integration with QuickBooks
The following advantages can be added to your company due to the Expensify QuickBooks Integration:
1. Customizations and Work Processes
Expensify allows businesses the freedom to create regulations that are tailored to their needs. They can even design workflows to automate procedures and offer comprehensive data on worker spending. Customized reports that can be utilized both inside and outside the app can be used to compile and share information.
2. Expense Control
With SmartScan, take a picture of a receipt to automate online expenditure reporting, approval, next-day reimbursement, and accounting software syncing. An intuitive expenditure tracking app takes care of all of your team's requirements.
3. Card Expensify
The greatest company credit card will enable you to submit expenses even more quickly, simplifying corporate card reconciliation and expenses. Additionally, you can get up to 4% of all Expensify Card purchases back.
4. Automate Bill Payments
Your bill details are automatically collected by SmartScan for quick inspection and processing in Expensify. With the Expensify App, you can keep track of what has been paid, what is due, and what is past due all in one location. The Collect and Control plans offer automated bill payment. For even more time savings, automate approvals and payments from your company bank account.
5. Automation of Invoicing
By automating your billing and collection procedures, you can save time and money. By consolidating your invoices and expenses, your back office will become easier. No matter which plan you're on, Expensify already includes automated invoicing; all you need to do is pay the usual transaction fees. To several consumers at once, automatically create and send bulk invoices. Once an invoice has been paid, you will immediately receive an email, and your accounting software will change to reflect the payment status.
6. Integrations in Accounting
Exporting invoices to QuickBooks will save you time. Expensify invoices export to your payables account and are linked to the appropriate customer.
7. Travel Management
Keep your team safe with Expensify travel management's medical advice, emergency transportation, and other travel risk services. With the free Expensify Card, you have access to Concierge Travel, a virtual travel advisor. Examine bookings on the Trips page of your Expensify app; if anything changes, the software will let you know. Concierge will automatically rebook your flight in the event of a missed or cancelled flight and let you know. Administrators have complete visibility into trip expenditures because of its features in travel and expense management reporting tools, which also allow them to know when and where employees are going at any given time.
8. Payroll Administration
Complete payroll management under the direction of the Concierge. Your Expensify subscription already includes concierge payroll administration at no extra charge. It is accessible to every premium member. Employees may view every aspect of their salary, including where every dollar is spent, while administrators can view financial data for the entire organization. Single software can be used to automate payroll, send invoices, pay bills, and manage expense reimbursements.
Expensify and QuickBooks: How Does It Work?
Synchronizing your invoices and costs with QuickBooks will streamline your back office. A direct link with QuickBooks for expense tracking that is fully automated. Expensify ground-breaking automation will handle all the work after you set the policy. Here are some ways that QuickBooks and Expensify integrate easily to support paperless financial management in enterprises.
1. Real-time Synchronizing
In QuickBooks, Expensify offers real-time expense reporting. Due to the process of exporting expenses being highly automated, this reduces the number of inputs that accountants or personnel need to make. Businesses can view all the information, from new accounts in QuickBooks to expense reports in Expensify, in real-time due to the smooth data flow between Expensify and QuickBooks. Real-time controls make ensuring employee expenses are correctly tagged and filed on time, giving administrators improved access to financial data.
2. Leading-edge Security
Expensify's PCI and SOC1 certification offers the highest degree of protection for businesses of all sizes with bank level security to secure sensitive data.
3. Preferable Codability
When data is exported from Expensify, businesses can control how certain information, such as spending, clients or jobs, classes, locations, and other elements, appear in QuickBooks.
4. Complete Support for Business Cards
Gain real-time visibility into company spending by centrally managing your team's corporate cards, streamlining non-reimbursable cost reporting, and more.
5. Next-day, Prompt ACH Reimbursement
Employees receive their money back the next day after their reports have been approved. All information, including reimbursements, is automatically synced.
Steps for QuickBooks and Expensify Integration
We'll presume you already have an Expensify account and want to connect it with your QuickBooks Accounting program if this post caught your interest. The process will thereafter be guided by our step-by-step tutorial.
Enter your Expensify login information.
Ascertain that your pricing strategy is a "Collector "Control" Pricing strategy.
As soon as you've made your choice, you may go to the Settings/Policies tab and choose your company name under the group Section.
The QuickBooks Login Page will open when you click the link that says "Connect to QuickBooks", requiring you to check in. Expensify will ask you to connect to QuickBooks after you log in, and once you have done so, the sync options will be displayed.
The connecting process will be completed after you click save.
Now you need to see if QuickBooks shows the link. Return to the QuickBooks website and select the Overview tab. The apps that are linked to QuickBooks are displayed here. You must access Expensify and select the disconnect option under the connections tab in order to uninstall the program.
You learned about Expensify and QuickBooks in this article, which also included a step-by-step tutorial for configuring the Expensify QuickBooks integration. It also mentioned the numerous features and advantages of this integration. Contact our specialists right away if you run into any problems integrating Expensify with QuickBooks on a Cloud Desktop.
Accounting Professionals, CPA, Enterprises, Owners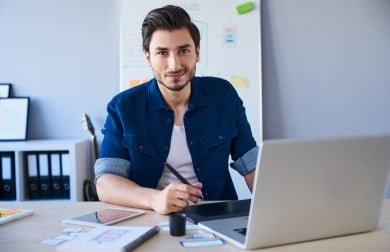 Looking for a professional expert to get the right assistance for your problems? Here, we have a team of professional and experienced team members to fix your technical, functional, data transfer, installation, update, upgrade, or data migrations errors. We are here at Dancing Numbers available to assist you with all your queries. To fix these queries you can get in touch with us via a toll-free number
+1-800-596-0806 or chat with experts.
---
Frequently Asked Questions (Faqs)
What are the Pros of Expensify Integration?
• Automating receipts and expenses is simple.
• Processes for approval that are effective and precise
• A straightforward reconciliation for numerous company cards
• With the Expensify app, you can manage spending, send expense reports, pay bills, create invoices, collect payments, track mileage, organize trips, and acquire the best corporate credit card.
• To identify charges that require a manager's review, modify your expense policy guidelines and create approval workflows that fit your company's structure.
• For every cost policy, you can establish custom tax names, rates, codes, and defaults or sync tax rates from your accounting software.
• Allow your coworkers to prepare, submit, or approve reports on your behalf, and grant auditors access to employee expense information just for review purposes.
Expensify and QuickBooks: How to Use?
Expensify and QuickBooks integration is a reasonably easy process. A quick guide to connecting Expensify with QuickBooks is provided below:
• As an administrator, log into QuickBooks Desktop and make sure there is only one open company file.
• Set up all report submitters in QuickBooks as Vendors and map the Expensify email address to the "Mail Email" column in the Vendor record.
• In Expensify's Settings menu, under the Connections option, choose QuickBooks Desktop.
• Launch Expensify Sync Manager on the server or desktop that is hosting the QuickBooks application after downloading it.
• Link Expensify and QuickBooks together, and then paste the User Token from QuickBooks Desktop Setup in the Expensify Sync Manager.
• When "Connected" appears in the Sync Manager's status bar, click "Continue."
• On the Application Certificate in QuickBooks, choose the "Yes, always; allow access even if QuickBooks is not running." option.
• Finish the configuration by selecting the admin user.
How can I Locate Vendors in the QuickBooks Expensify Integration?
Once the Expensify QuickBooks Integration is set up, you can use the merchant name from the Expensify transaction to hunt up any associated Vendors in QuickBooks Online. You can designate a "Credit Card Miscellaneous" vendor to you for future mapping if none already exist.
How Expensify Assist with Managing Expenses?
Managing expenses is as simple as taking a picture when using Expensify. You may easily take a picture of your receipt; submit it, and don't think about it using the app's smart scan technology. By fusing every transaction with the associated receipt, Expensify also offers automatic credit card reconciliation.