In this blog below, you will get all the information regarding KORONA POS and QuickBooks Online Integration. KORONA software has integration with QuickBooks Online. It helps in balancing your books. With the help of this, you can easily import your sales tax, payments, discounts, sales data, etc. Below is the whole mentioned information which will briefly describe you about this.
Save Time, Reduce Errors, and Improve Accuracy
Dancing Numbers helps small businesses, entrepreneurs, and CPAs to do smart transferring of data to and from QuickBooks Online. Utilize import, export, and delete services of Dancing Numbers software.
What is KORONA POS?
For retail stores, ticketing businesses, vineyards, and quick service restaurants, KORONA POS software offers an advanced solution. Powerful inventory management and sales analytics are included with KORONA. For the most part, it integrates with various accounting, eCommerce, and loyalty program platforms.
How can KORONA POS Help Your Business Grow?
With the help of KORONA POS, you can grow your business as it is a versatile cloud-based subscription service that serves all businesses of any size.
With this software, you will get-

Inventory Management
Sales Reporting
Customer Loyalty
Payment Terminal
Employee Permissions
Promotions
Purchase Orders
Multi-Location and Franchise Management
Ticketing
Order Level Optimization
eCommerce Integration

It can manage every facet of your business and automate your operation.
KORONA POS integrates with any payment processor.
When to Use KORONA
Ticket Sales: In addition to managing retail sales, KORONA has solutions for managing ticket and event sales.
High-risk and High-volume Retailers: Retailers including liquor stores, convenience stores, and vape shops will benefit from KORONA's strict register controls and integrations with high-risk payment processors.
Retail-focused Food and Beverage Businesses: Due to its flexibility, KORONA is a preferred pick for bakeries and wineries.
KORONA POS Pros & Cons
With case-break functions, it has robust inventory tools.
You can choose from any major payment processor.
It has no long-term contract.
For managing age-restricted products it has built-in settings.
It has reporting customizations and a front-end.
For ecommerce platforms, it only integrates with WooCommerce.
Its reporting module has a learning curve.
For full-service restaurants, it is not the best fit.
It has no native subscription management tools.
How to Integrate KORONA POS with QuickBooks Online?
The QuickBooks Online integration in your Korona software makes it simple to balance your finances. You can import your sales data, commodity groups, sales tax, payments, shortages, discounts, and inventory asset values in just a few easy steps.
In the beginning, confirm that you already have a QuickBooks Online account and log in. After logging in, go to Settings > Data exchange in your Korona cloud account. Simply enter QuickBooks in the text field and click +Add to enable the QuickBooks Online sync. Select QuickBooks Online, then click Connect to QuickBooks after adding a New Connection. When you click it while logged into QuickBooks, the two will automatically integrate. If you are not currently logged in, please do so now. If you are logged into more than one QuickBooks account, please select the appropriate one.
You must now decide which organizational units you will use. The system will choose all of your units if you don't select one. Enter the name of the organizational unit in the appropriate field. The full name will appear as you begin to type; simply press the Enter key to complete the entry. The start date for syncing end-of-day statements should be chosen next. Going back in time for longer than a week is not advised. Select the date that you want to sync with. The system will maintain track of which statements have already been synced after the initial sync. Only the end-of-day statements that you have not yet posted will be synced during each subsequent sync.
Changing the Income Account
By going to Sales > All Sales in QuickBooks, you can view your end-of-day statements. By clicking on each end-of-day statement, you can view the sales for each commodity group, the tax that was collected, the different payment methods, and shortages.
The Profit and Loss report, which can be accessed under Reports > Recommended Reports, is something else you might want to look at. This will display a straightforward analysis of both your expenses and your income from your commodity groups.
Most likely, you'd want to change the sales revenue income account. In QuickBooks, go to Sales > Products and Services to do that. Then click Edit after picking a commodity group from the list. You can choose to set a specific income account on the edit screen. Make sure to enable it if you're changing the income account after you've already uploaded the sales data.
Your received payments will automatically be put into undeposited funds. In the QuickBooks reports section under Balance Report, you can find a report for this. Like we did with the commodity groups, you can change the mapping under products and services if you'd like to use a different account type for received payments or account transactions. Stock receipts are loaded into QuickBooks according to the payment method you've chosen for your supplier controls. Invoice is sent over as a bill, whereas Cash on Delivery and Direct Debit are sent over as Bill.
The income accounts from Korona account transactions are imported into QuickBooks. You may view any undeposited money, including cash, checks, and credit cards, under accounting as well. You can add the deposits by selecting the account and clicking "Add Deposit." All of these amounts of money will by default be mapped to undeposited funds, but you can choose to map them elsewhere, such as in a clearing account.
Syncing Inventory
There are three options available for syncing inventory from Korona: free, advanced, and detailed. By selecting Basic, Korona Inventory, a single asset account, is created. While Detailed displays the precise commodity groupings, Advanced breaks down the assets into your master commodity groups. For example, Advanced would display the commodity group beverages whereas Detailed would display the commodity group "hot drinks," which is nested inside of "beverages" and contains the product "coffee."
You will have more options available to you after your initial inventory sync, including the ability to import stock receipts, cost of goods, and inventory asset value.
Syncing Stock Receipts
Your stock receipts can be synced from Korona to QuickBooks Online as well. The QuickBooks Ob lube system will sync stock receipts as expenses. The payment method you have assigned for your supplier will define the kind of expense. While vendors who accept prepayment and direct debit will sync as bills, those who accept cash on delivery and direct debit will sync as checks.
In this above blog, you will get all the important points that are related to KORONA QuickBooks Integration. Still, if you are facing any issues after reading this blog then you can simply connect with Dancing Numbers expert via LIVE CHAT. Experts is available round the clock for their user. You will instantly get the solution.
Accounting Professionals, CPA, Enterprises, Owners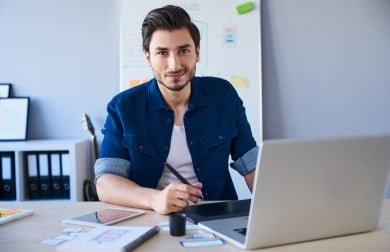 Looking for a professional expert to get the right assistance for your problems? Here, we have a team of professional and experienced team members to fix your technical, functional, data transfer, installation, update, upgrade, or data migrations errors. We are here at Dancing Numbers available to assist you with all your queries. To fix these queries you can get in touch with us via a toll-free number
+1-800-596-0806 or chat with experts.
---