QuickBooks is the magical answer for all your finance requirements. It makes its users technically advanced and offers innovative solutions for all the business related processes. It is laced with various tools and features in order to make these processes easier for its users. Know how to fix QuickBooks POS Error 181016: QuickBooks POS Database Manager.
Save Time, Reduce Errors, and Improve Accuracy
Dancing Numbers helps small businesses, entrepreneurs, and CPAs to do smart transferring of data to and from QuickBooks Desktop. Utilize import, export, and delete services of Dancing Numbers software.
QuickBooks POS (which is also known as Point of Sales) is widely used across the industry. Every small or big company gets a plethora of options to manage their finance and investments. Though it's an advancement of today's world, at times, it may show you downtime as well. As a QuickBooks user you may come across more petty technical issues like QuickBooks error 181016. If there is a non-unique company file which is being blocked by the firewall of your computer, this particular situation will cause the POS Error 181016.
You also may come across QuickBooks POS Error 181016 when you are trying to open QuickBooks POS. Another situation of error can be when they try to do a financial exchange through it. This error message can also pop up when you are trying to open a company file or while converting any data. The issue may appear before you with following error messages:
You may experience QuickBooks POS Message: 181016 with an error message saying "Problem could not open the QuickBooks Point of Sale data". It means that the error is caused due to a non-unique company name or the existing firewall is blocking the communication. Another error message displaying "Problem could not create company: [Company Name]".
System Requirement for QuickBooks POS 18.0
Various errors can be avoided if the system settings are consistent as per the system requirements for QuickBooks POS. The specific requirements are as follows:
Valid Operating Systems are
Windows 10, 8.1, 7
Windows Server 2016, 2012, 2011, & 2008.
The operating system should be natively installed on the system and should not be running in a virtual or emulation environment.
Processor Requirements:
If it is required for Single user then it should be up to 2 GHz minimum required (2.8 GHz recommended).
2.8 GHz minimum required for multiple users (3.5 GHz recommended).
Other Requirements:
RAM size should be 8 GB, minimum should be 4 GB as per the recommendation.
You should also have the free Disk space up to 1 GB available for smooth functioning.
The display resolution should be optimized for 1280 x 768 or higher.
The compatible version of QuickBooks Desktop is required which can include Pro, Premier 2016 and above or Enterprise 16.0 or above is required.
Internet connectivity is required.
Microsoft Office 365 version 2010 or later is found to be the most compatible.
Causes of QuickBooks POS Error 181016: QuickBooks POS Database Manager
There are various reasons that can cause the QuickBooks POS Database Manager issue. These are presented below for you:
Not logged in as an admin on your computer.
If the TCP or IP is disabled or has gone corrupt, then it can cause the error.
Damage or corruption of Company data file.
The firewall which has been installed on the computer may restrict the file.
An event of virus or malware attack on the system can also cause the issue.
QuickBooks Point of Sale Connection Troubleshooting.
Ways to Fix QuickBooks POS Error 181016: QuickBooks POS Database Manager
There are various methods that can be applied to troubleshoot QuickBooks POS Error 181016. Some of those troubleshooting methods that can resolve the error have been provided below:
Ways 1: Create a New Company File
The detailed steps have been provided below:
The very first step is to login to your computer with an administrator email.
In order to check if the problem is with the data, you should locate the 'File' menu.
Go to the 'Company operations' option
You also should select the option visible as 'Create a new company'.
QuickBooks Create a New Company
Click on the 'Next' option.
You need to enter a very unique or uncommon name for the file to test it.
If this error is still bothering you, then you should go ahead and open the original file directly. Follow the steps for that:
Open the 'Company Data' option from the 'File' menu.
Click on the 'Open' option.
Now, you should choose the option of 'Alternate location' from the provided options.
Click on the Browse option and then put the address of the file. QuickBooks Open a Company
Choose 'db' and 'Open' it.
You should complete the process by hitting the 'OK' button on the system.
Ways 2: Rename Company File
You can also make a new company file and transfer the data on it if you continue to face the issue with the previous file. The steps are as follows:
Reach the 'File' menu again.
Click on the 'Company data'.
Press the Rename option and ensure that the data is the same as in the previous file.
Ways 3: Other Methods for Troubleshooting
You should follow these given steps accordingly to resolve the issue:
As above mentioned methods may not have given you the desired results, so you can go for another sure short remedy which will ensure to get rid of the error.
You can look for the QuickBooks POS Troubleshoot Connection Tool and open it.
You should check the database manager and ensure that the particularly installation file is not damaged or corrupt.
You should also make sure that the system firewall or the anti-virus application is not causing the issue. If it is, Then as per the recommendation, You should remove them from the system.
Another alternate option you can take is putting QuickBooks as an exception to them if the issue occurs.
You also need to ensure that the TCP or IP is enabled and working smoothly.
Accounting Professionals, CPA, Enterprises, Owners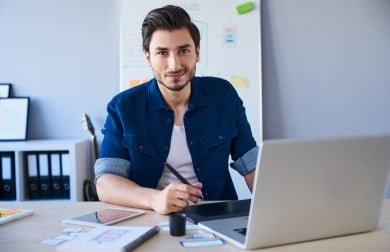 Looking for a professional expert to get the right assistance for your problems? Here, we have a team of professional and experienced team members to fix your technical, functional, data transfer, installation, update, upgrade, or data migrations errors. We are here at Dancing Numbers available to assist you with all your queries. To fix these queries you can get in touch with us via a toll-free number
+1-800-596-0806 or chat with experts.
---