The QuickBooks Point of Sale software seems to be the most beneficial and superbly advanced option. Since advancement is never the challenge but it will also bring some loopholes with it? However, few of the technical errors can appear suddenly when using it and can hinder your workflow as well. Now POS Error 176103 is one of the errors among them which can occur due to several possible reasons.
Save Time, Reduce Errors, and Improve Accuracy
Dancing Numbers helps small businesses, entrepreneurs, and CPAs to do smart transferring of data to and from QuickBooks Desktop. Utilize import, export, and delete services of Dancing Numbers software.
Possible Reason Behind the QuickBooks POS Error 176103
An error message "Error 176103: Unable to activate the product when opening Point of Sale" will be displayed on the screen at the time of installing or upgrading QuickBooks POS. There are some potential reasons behind the occurrence of QuickBooks POS Error 176103:
Incorrect entered the validation code.
The entitlement of the QuickBooks POS data store file has been damaged or missing.
Incorrect system date and time.
Incorrect license number entered by you can also lead to this QuickBooks POS Error 176103.
Ways to Fix QuickBooks POS Error 176103 – Unable to Activate the Product
Seeing these, our team has come up with a range of different potential solutions to fix QuickBooks POS Error 176103. Here is the easy and simple guidance in order to eliminate QuickBooks POS Error 176103. Hence, let's begin!
Ways 1: Make Sure You Should Enter the Correct Validation Code
At the time of entering the validation code, you should not use underscores, hyphens and spaces while entering the validation code of POS.
Ways 2: Check the System Date and Time on the System
If your system has an incorrect date and time, then there is a chance of facing QuickBooks POS Error 176103. That's why; we recommend you to first check this and ensure the correct set of requirements. Here is the way to do so:
From The System Tray:
On the system tray, you need to give a right-click on the time or date and then select "Change date and time Settings".
From the Date and Time window, you need to opt the date and time correctly.
And then after this, you need to update your computer's time and date.
From The Control Panel, first press "Windows+R" keys on your keyboard to open the Run command.
You also need to type Control Panel in the search box and then press OK button to open the Control Panel.
Now, you should select the clock, Language and Region accordingly.
After this, you need to select correct Date and Time.
You should also update your computer's time and date.
Once your system date and time has been set correctly, QuickBooks POS Error 176103 will disappear. In case, it still persists, then you should go ahead and try another given solution.
Ways 3: You need to Delete the Contents of theEntitlement Folder
Here is the list of desired things you should perform for that:
First, open Intuit Entitlement folder C:\Program Data\Intuit\Entitlement Client\v8.
On your keyboard, press "CTRL+A" keys to select all the files saved in the V8 folder and then press "Shift + Del" keys to delete everything and confirm the action when asked.
Now, you also should close all the programs and then save all the unsaved work and then restart your personal computer.
Open QuickBooks Desktop Point of Sale and complete the registration process.
Ways 4: Try to Get a Clean Reinstall for QuickBooks Point of Sale
Before start performing this, make sure:
As per the recommendations, you should create a backup of your data file.
You need to download the Point of Sale file or get it from your installation CD.
Available the License and Product Numbers on your own.
You need to login as the Windows Administrator or it may show you the error.
The computers you will be working on are presented to be restarted.
Now, below are the steps to make the software completely uninstalled and then reinstall the QuickBooks Point of Sale on your computer. Have a glimpse:
Uninstall QuickBooks Point of Sale.
Open Run command on our desktop by pressing the Windows + R keys simultaneously on your keyboard.
Type the term "Control Panel" in the search box and then press the OK button.
Choose the option "Programs and Features". Note: If the Control Panel is in Category View, you should select the option to Uninstall a Program.
In the listed, you should select the QuickBooks Desktop Point of Sale and then click on Uninstall option or Change tab.
You also should follow the on-screen prompts to complete the process further.
Reinstall QuickBooks Point of Sale.
First check the system requirements.
You need to download the latest version of QuickBooks Point of sale from the official website and updates page.
Once the download gets completed, open the QuickBooks installation file on your desktop.
You might receive a prompt to overwrite the existing extracted files, then you should select "Yes to All".
Now, you should choose the "Next" button on the wizard to start the installation.
Read the License Agreement carefully. If you agree, you also need to give a check-mark just beside the option. "I accept the terms and conditions mentioned in the license agreement" and then you should press the "Next" button which confirms your acceptance.
Then you need to enter your license and product number ensuring it is accurate and then click the "Next" button.
Choose the type of installation, then hit "Next"
Ways 5: Unhide all the Hidden Files and Folders
At times, unhiding all the hidden files and folders also does the trick and resolves the error.
At any point, you face any difficulty then you can connect with the experts of Dancing Numbers. Our team of experts will come up with a custom made solution to ensure your issue gets resolved. Not only this, our experts will see that the issue is resolved.
Accounting Professionals, CPA, Enterprises, Owners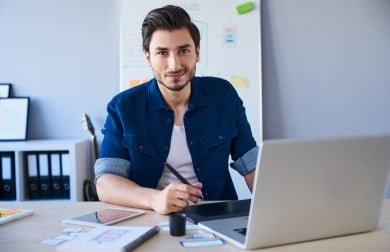 Looking for a professional expert to get the right assistance for your problems? Here, we have a team of professional and experienced team members to fix your technical, functional, data transfer, installation, update, upgrade, or data migrations errors. We are here at Dancing Numbers available to assist you with all your queries. To fix these queries you can get in touch with us via a toll-free number
+1-800-596-0806 or chat with experts.
---
Frequently Asked Questions (Faqs)
What is the Definition of QuickBooks Point of Sale?
QuickBooks Point of Sale is a retail point of sale system which will prove to be suitable for various small businesses. Be it a small sized business of clothing or a big organization, it can benefit all. It also offers inventory and customer management tools, merchandise planning and a tablet-compatible POS.
How does QuickBooks POS Work?
QuickBooks POS can get the exact track of your items that are selling and those which are not so popular in the market. This way you can adjust your inventory accordingly and ensure how you can restock as per the market demand. If an item is about to sell out and stock is about to be over, the system will notify you. Not only this, but it can even generate a purchase order automatically if you are subscribed to either the Pro or Multi-store plan.