Now users can import the file transactions or lists to the QuickBooks on Dancing Numbers (Desktop) following three easy steps through a simple import wizard. Go through the steps mentioned below one by one.
Step-1: File Selection
First of all, click on Import button and select the File which is already saved on your computer.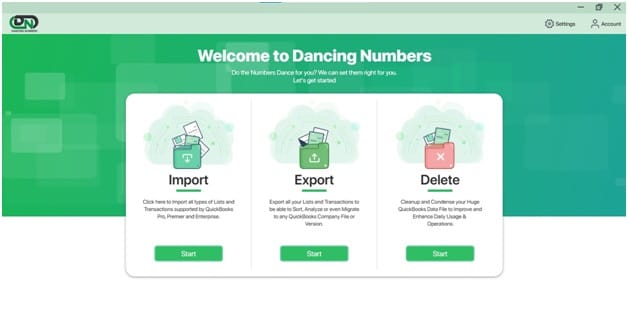 In next step, select the Excel to be use, also select required QuickBooks transaction or list type (supported by QuickBooks)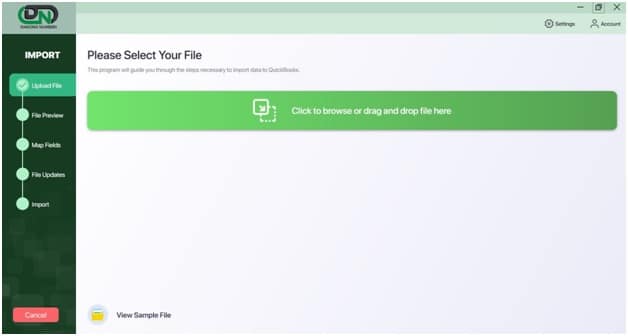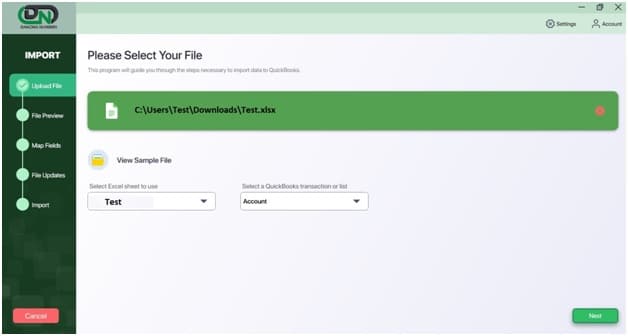 Proceed with clicking next. Once you click Next you will get a message to read on, just read the message carefully and click OK to the message
In the next screen you will see the File Preview to confirm the data which you want to import.
After checking the File Preview window, press the Next button.
Step-2: Mapping
Once the file is uploaded, you will be able to see mapping screen window on your screen.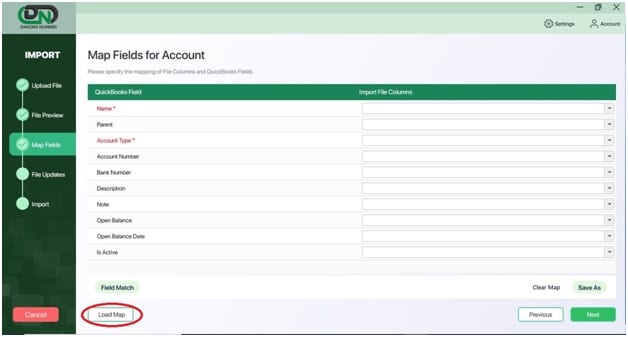 Now, specify the mapping of the File Columns and QuickBooks Fields.
In this screen left side contains QuickBooks fields and right side contains import File columns
Select the fields respectively as per the QuickBooks fields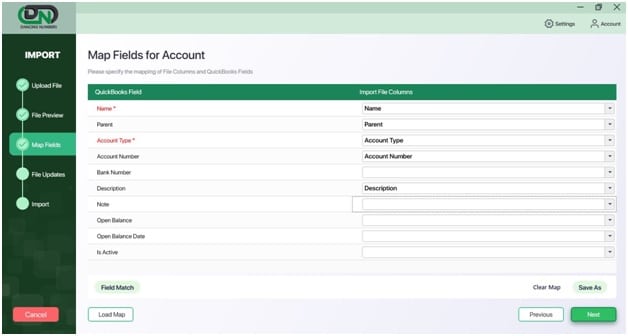 Click Load map or field match button
Then click on Next and you will see the below screen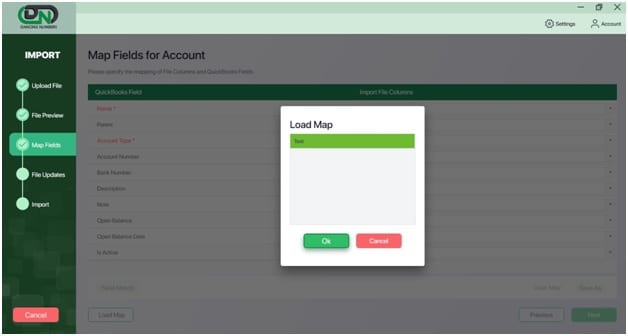 Step-3: Review & Import
After completing mapping, you will be led to the Review & Import screen.
Just make the necessary changes before importing on the Next screen and after that click Next to start the Import process.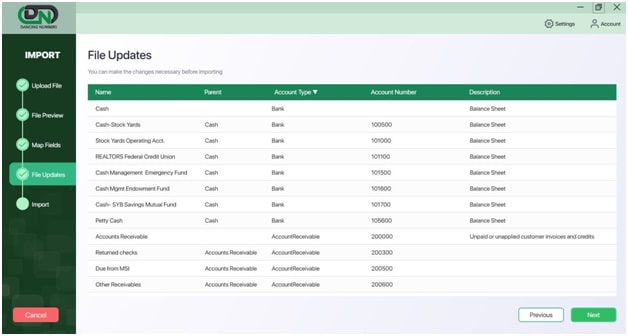 Now you will get a message, just click OK to the message and you will be going to start import data to QuickBooks.
After the file successfully imported, a summary screen will shown to you with the final results. You can check the data for imported transaction/ list in QuickBooks.